The Symbian based PureView 808 from Nokia along with the Nokia 701 smartphone have now received the Telephony update that will introduce call related upgrades to both the gadgets.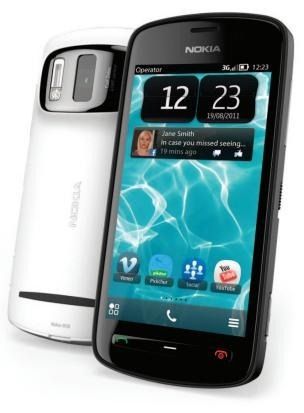 The newly launched Telephony update for the Nokia devices is expected to arrive as a solution for the call related issues that were being reported by the users of both the devices across the world. The update brings along with itself some major call related betterments for the devices. It complements the device with an improved call quality and network related bug fixes. However, this update does not bring any new feature to the device thus, the users may hope for the arrival of yet another update for the device soon.
The Symbian operating system is quite simple as compared to the various other latest operating systems trending these days in the market. But, still there are users who find it easy to operate and ideal for them.
Nokia PureView 808 is the technologically most advanced smartphone running on a Symbian OS. It has got a 41MP Rear camera that promises to revolutionize mobile photography. Nokia is also working on a Windows phone that being anticipated to be rolled out accompanied by the PureView technology.
In the recent times, Nokia has lost its supremacy in the market over its competitors such as Samsung, Apple and Sony. But with the launch of new smartphones based on the Windows platform along with the PureView technology, the Finnish Tech giant has a big change to regain the ground it has lost to its rivals.