The latest edition of Nokia Pulse is available for download through the WIndows Phone Store which has been specifically designed for Nokia's smartphones that run on Microsoft's Windows 8 operating system.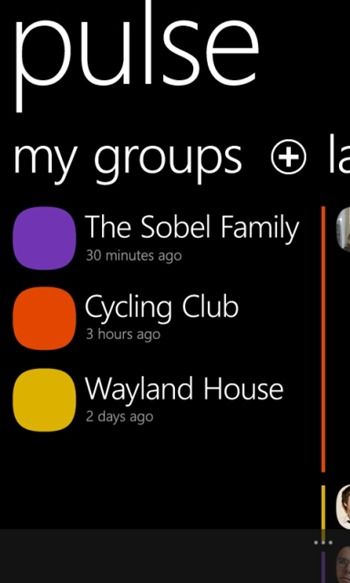 Nokia Pulse is a secure and personalised social location sharing app that has been designed and developed by Nokia. The Pulse is currently being beta tested by Nokia. It is part of the Nokia Map Suite.
It uses Nokia maps to assist users in Location sharing, and will act as a GPS, finding and guiding users to the places selected by them. Further, the Pulse will also send updates on conversations, location and the places being visited by the users to the contacts on the list. It also has features like messaging and photo sharing. The Pulse is similar to Nokia's Foursquare app with chatting features.
Another really interesting feature added to the update is that users can get step by step navigation to any place posted in a comment from their current location while receiving real time conversation updates, all within the app. The Pulse messages can be shared over facebook and Twitter and users can create live tiles for the app and for conversations and send messages only to specific people.
The new application flavour was beta tested on Nokia Lumia 920, Lumia 820 and Lumia 822 devices, and is meant to be used only on them. This new app flavour would make chatting on the go even more interesting and users may not have to ask their friends directions any more to get to them.