Nokia officially announced the launch of Windows run Nokia Lumia 900 for AT&T in USA. This highly speculated device is the first Windows smartphone from Nokia supporting high-speed 4G LTE data transfers. The new Nokia Lumia 900 is the biggest, yet thinnest device from the Finnish mobile handset maker supporting data speeds up to 50 mbps on AT&T LTE network.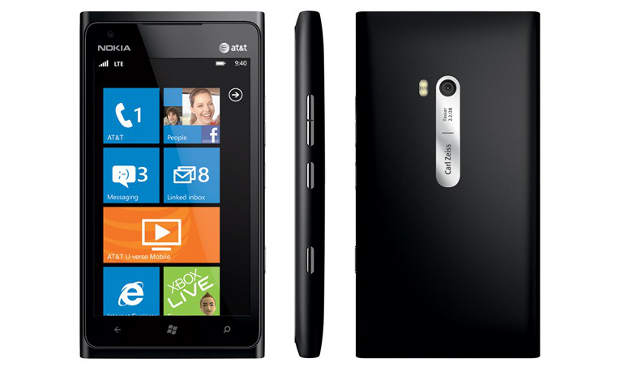 The Nokia Lumia 900 features a 4.3 inch AMOLED ClearBlack touchscreen display that looks brilliant even in sunlight. The device comes in the same polycarbonate unibody enclosure inspired from Nokia N9 MeeGo phone and Lumia 800. The Nokia N900 is designed in 0.45mm thin block weighing 156.8 grams in mass. Under the hood, the device comes packed with 1.4Ghz Qualcomm processor and has MDM9200 chip which supports WCDMA networks. Lumia 900 is backed with just 512 MB RAM and 14.5 GB on-board memory. To our disappointment, there is no external memory card slot integrated to the device.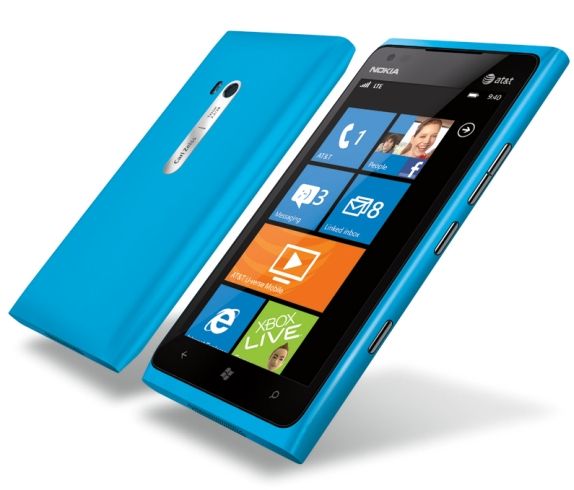 Nokia Lumia 900 sports an 8-Megapixel camera with LED flash and CarlZeiss optics with large aperture (F2.2) and wide angle focal length (28mm) for high-quality, uncropped images even in low-light conditions. The auto-focus feature enhances the power of camera and allows the user to capture best of images possible. The camera is capable of recording videos at 720p HD at 30 frames per second. Thankfully, this smartphone carries a 1.0 Megapixel front facing camera for video calling and HD video chat support. "The introduction of the Nokia Lumia 900 with AT&T is another significant milestone in the ongoing rollout of Nokia's global smartphone strategy," said Chris Weber, president of Nokia Americas. "The Nokia Lumia 900 is designed specifically with the US in mind and the announcement of this collaboration with AT&T, in addition to other recent announcements, signifies a new dawn for Nokia in the US." The new Nokia Lumia 900 comes with exciting apps like Nokia Drive which provides free voice guided turn-by-turn navigation with a dedicated in-car user interface. The exclusive ESPN sports hub is pre-loaded on Nokia Lumia smartphones, and provides a one-stop sports application for news, videos and scores. he CNN App for Windows Phones provides the latest news and video from CNN's reporting around the globe and direct access to iReport, CNN's participatory news community. The Univision App will be exclusive to Nokia Lumia users in the U.S. and Puerto Rico for 18 months, delivering unique and exclusive Spanish-language content experiences, including Univision entertainment, sports and soccer coverage, plus news, cooking and local content for different U.S. markets – all in one App. Nokia Lumia 900 will feature connectivity options including, Bluetooth v2.1, Wi-Fi and MicroUSB 2.0 port.