The Nokia Luna BH-220 Bluetooth headset is a nifty little device in a matte body capable of pairing two phones at one time. Nokia has exploring and playing around to settle on some fixed colours for its accessories and has finally settled on black, white, cyan, blue, green and fuchsia.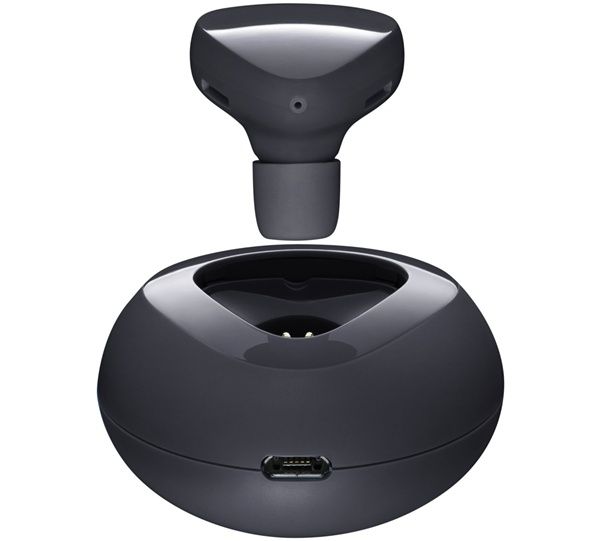 It has the look of a rotound donut with nut hole created to embed the headset. The Luna Bluetooth headset has a Reuleaux triangular shape on its shiny reflective back and has a rubber ring around the ear tip area. To the side lies a small LED indicator and beside that a multifunction button/key. Luna Bluetooth headset pairs with mobile phones with Bluetooth 2.1 + EDR and Near Field Communication. At the base of the holder is an NFC chip. Nokia Luna BH-220 Bluetooth headset gives you the option of using at in the headset profile or hands free profile. Pressing the multifunction key twice will redial your last number.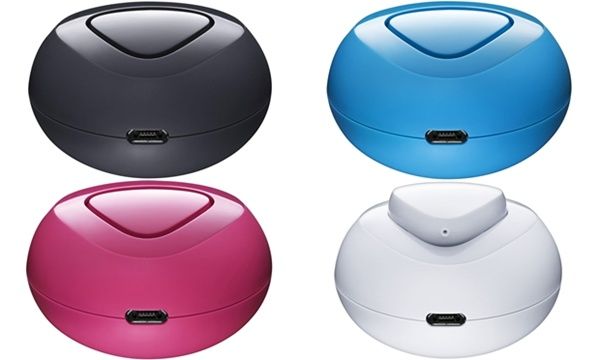 The Nokia Luna BH-220 Bluetooth also has an Advanced Multipoint feature that allows for connectivity with two Bluetooth devices at a single time. It will switch between phones as and when they become active like when on a call, or even when listening to music. To set it up, is not arduous involving easy pairing of devices. Aside from answering calls and listening to music, the headset also features a voice based turn-by-turn navigation from Nokia Drive. The polycarbonate material on the headset makes as light as 5 grams and comfortable to handle. The headset appears light and smooth to carry. Charge it once and the Luna headset will run for roughly eight hours after which you need to connect the headset to the holder for charging. Nokia Luna BH-220 Bluetooth mono headset initially priced in India for Rs 4,530/- and is now available for less by over 600 bucks. It is a good buy considering its sensitivity range to your mobile springs a good 30 feet. We mentioned that it's a mono headset and so stereo quality is a miss. Be that as it may, functionality wise it meets the mark.