The much awaited devices from Nokia, Lumia 920 and Lumia 820 are speculated to grab the shelf space in the stores in the mid of January. Nokia Lumia 920 along with its younger brother Nokia Lumia 820 is expected to be launched in the Indian Market on 15th January 2013.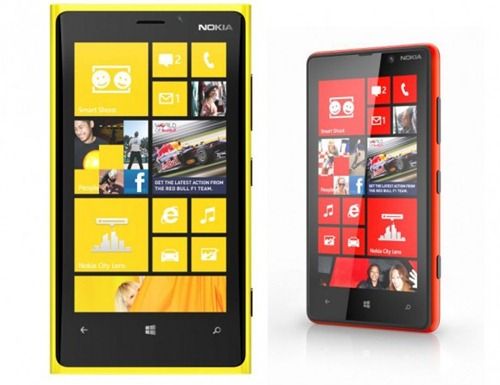 The Lumia gadgets may be launched a little delayed than the expected time while the devices would be available for the buyers from 17th January. However,
Nokia has not made any official announcement regarding the launch of the two Flagship devices from the company in the Indian market.
Nokia Lumia 920 is expected to be priced between a price range of Rs. 38,000 to Rs. 40,000 while for the Lumia 820, the price being speculated is in between a price range of Rs. 25,000 to Rs. 28,000.
Nokia has priced the Lumia 920 in the Singapore market with a price Tag of SGD 899 which is approximately equal to Rs 40,750 while the price tag for Lumia 820 costs SGD 699 which is roughly equal to Rs. 31,700 in the Indian Currency.
However one should not expect the upcoming Nokia devices to bear the same valued Price tag in the Indian market as Taxes may contribute the devices to cost a bit more
It was recently in the talks on the Tech streets that Nokia Lumia would support nine 4G band groups in its Indian version. This would provide an advantage to the device over the other major launches across the year.