Nokia is currently reported to be working on a big size device dubbed as Nokia Lumia 825 which will feature a 5.2inch display and quad core processor. It will be the first smartphone from the company that will feature such a massive size display. Currently the largest smartphone company has to offer is the Nokia Lumia 625, which was recently launched with a 4.7inch display for mid-range smartphone buyers.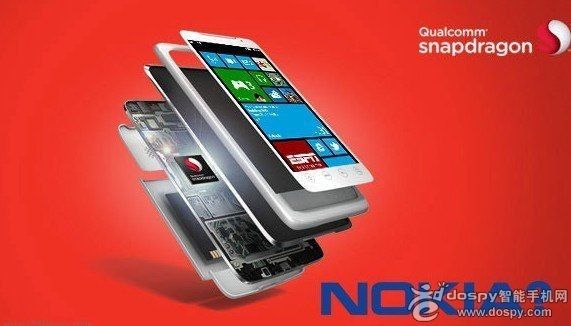 Credit- Dospy.com
Coming back to the next phablet from the company, Nokia Lumia 825 is said to be powered by a 1.2GHz Quad Core Snapdragon 400 processor along with Adreno 305 graphics processor. Processor of the phone suggests it is also going to be targeted at the lower end of the mid-range smartphone market. It is rumored to come with a 5.2inch display along with 720 pixels resolution.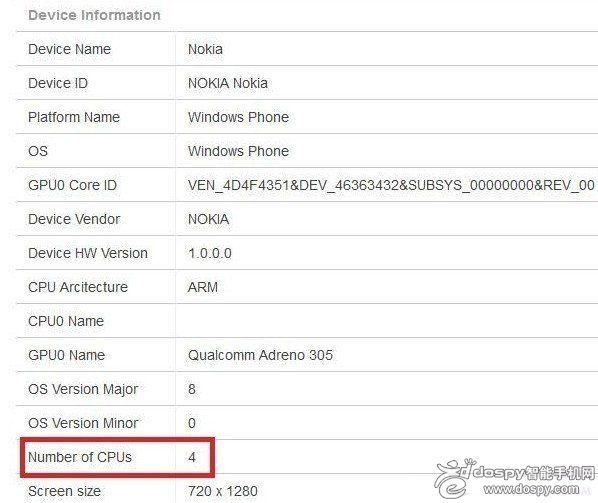 Credit – Dospy.com
Rumors suggest it will be most probably destined for the emerging markets and company might also present dual SIM connectivity feature in the phone as it is one of the highly popular feature among the buyers in these markets. Nokia is expected to release the phone in the October this year as soon as Microsoft finishes work on its Windows Phone 8 GDR3 update. So, it looks like Nokia has also learned the importance of devices with massive displays because most of the rival brands are currently offering atleast 2-3 smartphones with big size screens in the global market. Anyways, we will keep you posted about the upcoming big size Nokia Lumia device, so keep checking the blog for latest updates.