The Lumia series is the big bate of Nokia to come back in the mobile phone market which it once ruled for a very long time. The Nokia Lumia 710 is the younger sibling of the already acclaimed Nokia Lumia 800. The Lumia 710 is a lot cheaper than the 800 version and comes with a friendly and decent looks. So, is the Lumia 710 actually a better choice than its elder sibling in terms of overall performance and more pocket friendly price tag? Let us take a closer look at this windows phone from Nokia.
Lumia 710's design and built The Lumia 710 comes in a basic demure black back cover, but not to worry for your love of colours, Nokia has arranged a whole array of coloured back covers in flashy shades that you can choose from at the time of purchase. The device's back has a matte finish cover, while the front fascia whilst is covered in all glass. Owing to the fully glass and glossy front it is also a fingerprint magnet. As for its sleekness, it has a thickness of 12.5 mm, which is not the thinnest in the market currently. However, the Lumia 710 has a contoured and curved back which makes it look and feel sleek. The Nokia Lumia 710 has a display of 3.7-inch touchscreen with a resolution of 480 x 800 pixels and Gorilla Glass protection. The device's speaker is located at the back as all Nokia phones and so is the first of the two noise cancellation microphones, with the second one being invisible. The top of the phone has a microUSB slot, the power button as well as the headphone jack. The volume rocker and camera shutter buttons are on the right of the device. Lumia 710 does not support expandable memory and thus, with its 8GB internal memory, it has given a microSD card slot a miss.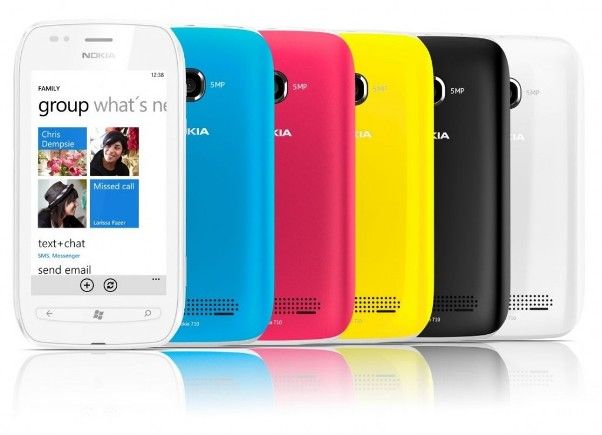 Like all Nokia mobiles, its Lumia 710 also comes with its maker's patent sturdiness and durability. Nokia is still known for its really durable phones and 710 adhere to this fact as well. It feels solid and gives a rich feel rather than toy-like with a light plastic body. With a weight of 125.5 grams the Lumia 710 is conveniently light as sturdy, with a stylish design that can overtake any other in the same price range. In terms of functionality, multitasking is definitely there but it does need a little work on it as every time you launch an app will have to load. However, this issue will definitely be rectified by Nokia in future.Lumia 710's interface and mediaThe Windows Phone 7.5 Mango does the trick for Nokia Lumia 710. It is quick and easy and works brilliantly. If you are a first time user of a Windows Phone then you will simply love the great usage of colours splashed all over the User Interface as against the rather drag Android UI or even Apple UI.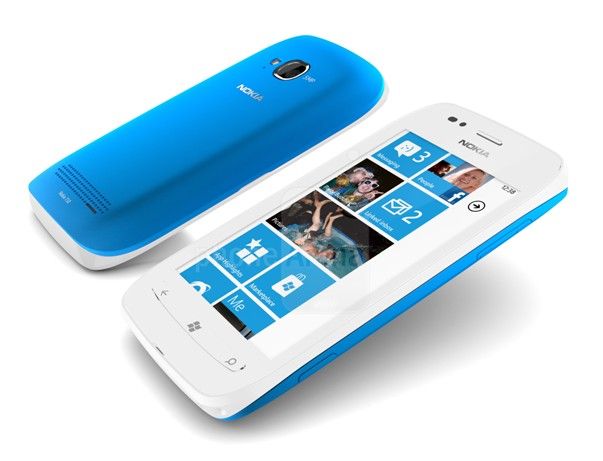 The application list comes up with a right swipe from the home screen. All the apps are neatly segregated based on their names, and if case of a long list, a press on any alphabet depending on the name, is enough for an easy location of an app. The 710 also lets you do a lot of customization to enhance your phone's look and feel and the vibrant, radiantly designed Mango user interface will make sure that you never get bored of your Nokia Lumia 710. Coming to the media interface, it follows the same eye candy interface as the rest of the phone. It has all the general functions found in a smartphone as well as some extra features. All the media content of the phone are stashed up neatly in the music and videos tile. The main screen allows choosing which media to be played. The built-in FM radio also works very well. The package of the Lumia 710 provides one of the best in-ear headphones that you can come across. The speaker is located at the back, thus the sound gets little muffled if you keep the phone on its back, but it is loud and clear. The only down side is that you will have to use Zune to get all your media content onto your smartphone. However, it is not difficult to use Zune, so that shouldn't be a major problem either.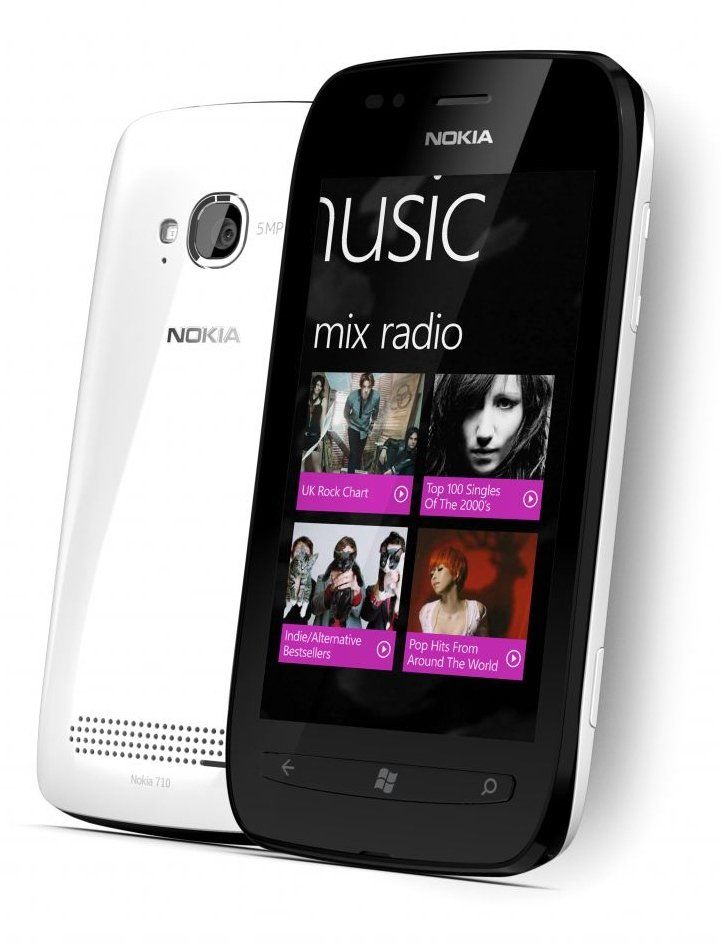 Lumia 710's cameraThe Nokia Lumia 710 comes with a 5 megapixel autofocus camera with an LED flash. The camera is capable of capturing good details though on first start it takes a bit time for colour stabilization. It takes care of all your basic photo shooting needs. The video recording option has a 720p resolution with no zoom option during the recording. However, the 710 lacks a front camera for video calling needs.Lumia 710's connectivity and batteryThe Nokia Lumia 710 has a full proof connectivity options armed with the 3G HSDPA at 14.4 Mbps and HSUPA at 5.76 Mbps, Wi-Fi, GPS with A-GPS support and Bluetooth. Call quality is really good and the phone doesn't seem to drop out signal even in elevators. The Lumia 710 also offers a good browsing speed through its inbuilt Internet Explorer. However, it does not support flash, which might be a concern for some flash users, but it definitely has the more important HTML5 in its default browser.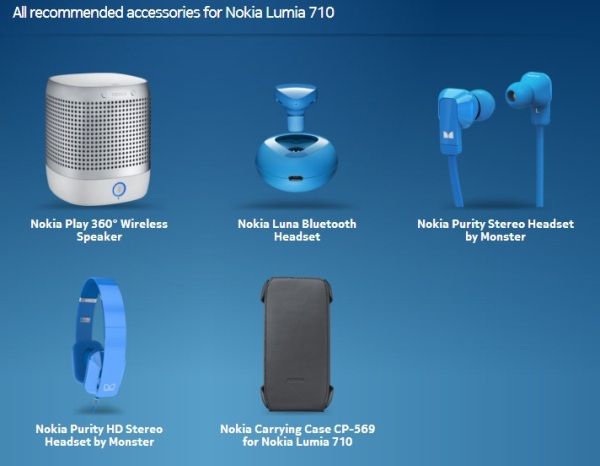 One vital benefit of the Nokia Lumia 710 is its Nokia Drive and Maps. The Nokia Drive provides quick GPS signal and once the destination is set, the phone displays the best route, time and distance. Nokia maps offer a search for landmarks and places as well as your current location. All the social networking and email requirements are well taken care of by the Lumia 710 with Twitter and Facebook integrated at the OS level. Coming to its Battery life, the Lumia 710 is powered by a 1300 mAh battery. The battery provides a real two hours and ten minutes of constant calling, two hours of video and two hours of music as well as streaming, which makes it capable of lasting for an entire day with a single charge.ConclusionThe Nokia Lumia 710 as a whole, is a very attractive as well as good performing phone with a price tag of Rs.18,500. With few shortcomings and a lot of positive benefits the Lumia 710 is a worthy offering from Nokia, which can make for its comeback.