"All your questions about the Nokia Lumia 630 answered."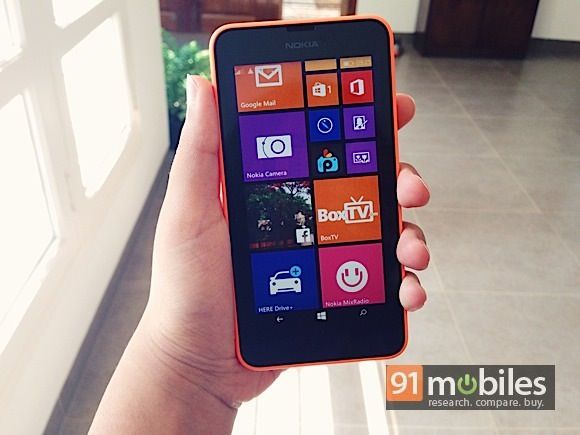 It's been a big year for budget smartphones, and while the Moto G and Moto E have been hogging the limelight, Nokia launched its own dark horse in the guise of the Lumia 630. It packs in the stellar combination of the latest software (it's the first device to ship with Windows Phone 8.1), quality hardware (it's a Nokia phone after all) and standard Lumia design (interchangeable back panels included). Plus, it's the first WP smartphone to offer dual-SIM support, another big win in the affordable arena. Things are looking good for the Lumia 630 from the outset, and we'll bring you more on its real-life performance and capabilities in our full review.
Before we get to that, we're going to answer some commonly-asked questions about its specs and special features, and clear the fog about whether you should buy a Nokia smartphone after the acquisition by Microsoft.
We'll start with the basics.
How about a lowdown on specs and pricing?
The Lumia 630 sports a 4.5-inch ClearBlack display with a resolution of 854 x 480 pixels, protected by a layer of Corning Gorilla Glass 3. The innards include a 1.2GHz quad-core Snapdragon 400 processor, paired with 512MB of RAM and an Adreno 305 GPU. Internal storage maxes out at 8GB, but the phone accepts a microSD card up to 128GB in size. There's a 5MP primary autofocus camera capable of shooting videos in 720p, but unfortunately no LED flash or front camera. The dual-SIM smartphone is backed by a 1,830mAh battery. The Lumia 630 retails for an MRP of Rs 11,500, but is available online for less.
Does the Lumia support 3G on both SIM card slots? Can I forward calls between them?

The Lumia 630 accepts a pair of microSIM cards, and supports 3G on both. Its Smart Dual SIM feature lets you forward calls to one SIM when the other is in use. There are also a couple of other neat features, such as assigning a specific SIM to always call a particular contact, separate call and messaging tiles for each number (you can even link them to display a common log if you want) and using a simple toggle to switch between the two SIMs before making a call or sending a text.
What apps come preloaded on the smartphone?
The Lumia 630 comes with tons of apps installed. From Nokia's side, you get HERE Drive+, HERE Maps, Nokia Camera, Nokia Cinemagraph, Nokia Creative Studio, Nokia Glam Me, Nokia MixRadio and Nokia Express. Microsoft has also preloaded Office, OneDrive, OneNote, Xbox Games and Xbox Music. You also get a few third-party apps pre-installed, including BoxTV, Evernote, Flipkart eBooks, LINE, Paytm and Zomato.
Is it true that the Lumia 630 has an activity sensor? If yes, what can it do?

That's right. The Lumia 630 features the Nokia SensorCore that can track steps walked, activity, and even your location without draining your battery. You can enable SensorCore by turning on Motion Data and Location Services in Settings. Currently, the only app compatible with it is Bing Health & Fitness, which comes installed on the phone. Unfortunately, it seems like the app doesn't offer a pedometer function, and can only track distance, time, location and calories burnt for now. Nokia has released an SDK to developers to extend this capability to WP8.1 apps, so we should see a lot more fitness-oriented apps in the Windows Phone Store soon.

[Update]
The Bing Health & Fitness app was updated yesterday with a pedometer function added. You can now track your steps walked, along with other information like distance, active time, walking steps, running steps and more.
How much internal storage does the phone have? Can I install apps on the microSD card?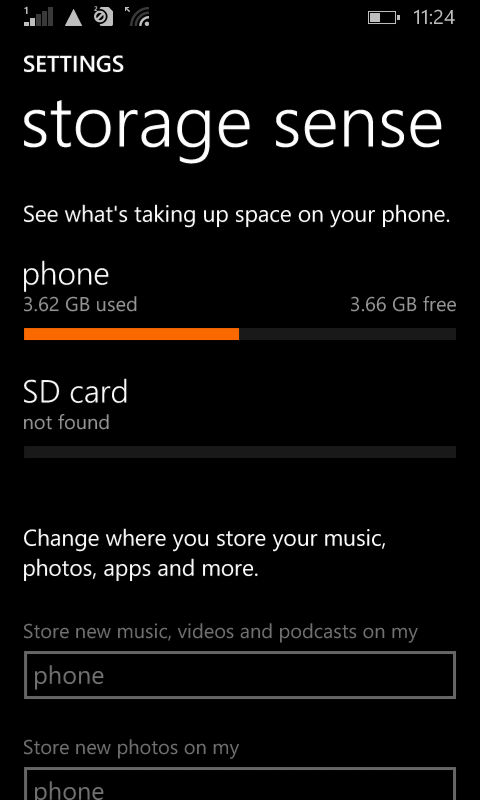 The Lumia 630 offers 8GB of inbuilt storage, out of which about 3.66GB is available to use. You can expand memory by an additional 128GB with a microSD card. In Windows Phone 8.1, you can install apps on the microSD card, a feature that's been restricted on Android 4.4 KitKat.
Any special features in Windows Phone 8.1? Can I use Cortana on the phone?

Tons! We've already given you a lowdown of the major features in our first impressions, but here's a quick recap. The most apparent are the implementation of standard WP keys on the display itself, and the addition of a much-needed Action Center, which displays all notifications in a pull-down tab and includes four customisable toggles and shortcuts as well. Other enhancements include the ability to set a custom background wallpaper, dialer integration with Skype and the swipe-based Word Flow text input on the keyboard. The Windows Store has also received a major refresh, and apart from other enhancements, supports automatic app updation too.
Microsoft's very own voice assistant Cortana also makes its debut on WP8.1, but is a US-only feature as of now, with support for English (UK) coming soon. Of course, there's a way to work around that. All you need to do is change your language and speech settings to English (United States) and change your region to the US, and you should see Cortana appear among your apps. You'll need to perform a couple of reboots and wait a few minutes, but that's all it takes. It's worth noting that if you change the settings back, Cortana will be removed from your phone.

What can Cortana do for me?
You can ask Cortana to perform several basic functions for you using voice commands, such as make a call, set a reminder or alarm, send a text, add an event to your calendar, check the weather forecast and play music. It's also integrated with Bing search, so you can use your voice to perform a web search or ask for directions. Or if you just want to have some fun, you can chat with 'her' about life, love and other random topics.
Why can't I download WhatsApp on the Lumia 630?
This isn't an issue with the Lumia 630. WhatsApp has been temporarily pulled down from the Windows Phone Store due to technical reasons. Microsoft is working with WhatsApp to fix this, and the app should be up and running soon. In case you're wondering how others are using the service on Windows Phone handsets, it's because users who've already downloaded WhatsApp on their devices can continue to use the app.
What's the camera like? Can I make video calls?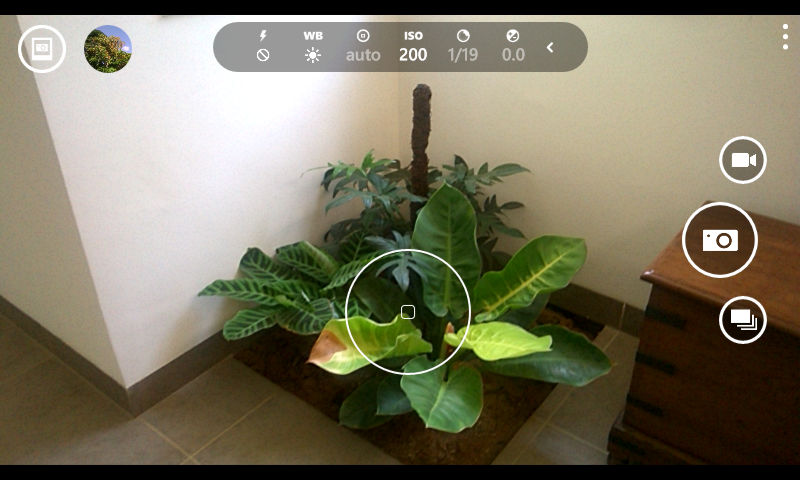 The Lumia 630 features a 5MP autofocus camera, but lacks an LED flash and a front camera. Outdoor and daylight images are crisp and clear, and the ones taken in low light are usable as well. You get access to both the Nokia Camera and default WP camera app, and you can download others like Nokia Refocus. You can continue to make video calls with applications like Skype, but the person on the other end won't be able to view a video from your end, unless you get really creative with mirrors.
Anything else I need to know about the Lumia 630?
Yes, the Lumia 630 lacks two all-important sensors – a proximity sensor and an ambient light sensor. The proximity sensor is responsible for turning off the phone's display when it detects a nearby object, such as when its placed next to your ear. For obvious reasons, a proximity sensor is essential to prevent accidental touchscreen usage when on a call, and while the Lumia 630 lacks one, it does feature a technology to turn off the display when it comes in contact with a large object. We used the phone for calls and the touchscreen always turned off, so no worries there.

The lack of an ambient light sensor, which automatically adjusts brightness according to the light levels around you, isn't too much of a hindrance. We found that when kept on medium brightness, the display was fine to use in most situations, and didn't affect battery life adversely either.
Does it make sense to buy a Nokia phone, since the company has been taken over by Microsoft?
There's no need to worry. Nokia's Devices and Services business has been acquired by Microsoft, but you will continue to get support for your phone from the same Nokia Care Centres. Microsoft will also continue to provide software support, and honour your phone's warranty. For more, you can read head to Nokia's website for the details.