Nokia is secretly working on Nokia Lumia 625, a new smartphone in the company's Lumia series. The phone is listed on the Chinese Telecommunications Certification website. According to the leaks it is featuring a 4.7inch display along with 480*800 pixels resolution. Low resolution display of the phone suggests that it will be joining the budget devices in the Nokia Lumia Series.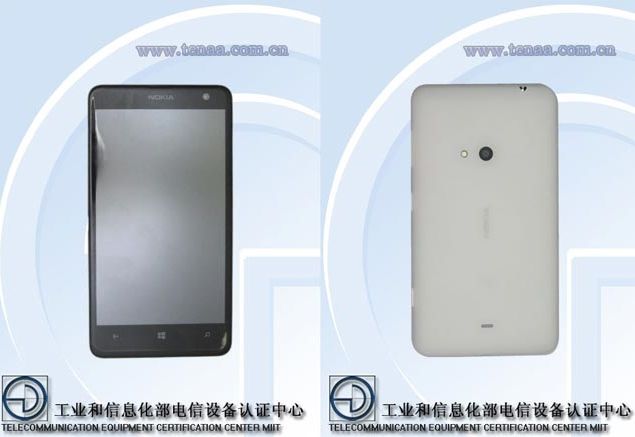 Design of the phone is pretty similar to the
Nokia Lumia 620
and it is pegged as its successor in the global market. If the leaked reports are true then it will be the biggest device in the Nokia Lumia Series with a 4.7inch display. It will be powered by a Dual Core 1.2GHz Snapdragon S4 processor along with 512MB of RAM memory. It will be launched with multiple color choices and there will be a 5MP rear camera on the phone. The phone is rumored to come with LTE network connectivity and it will be running Windows Phone 8 operating system. It is highly expected that company will announce the phone in the China first and then it might introduce it to the Global markets. However, there is no information on the release date and pricing of the phone at the moment. In other news, Nokia has recently unveiled company's highly anticipated
Nokia Lumia 1020
in the market with a massive 41MP shooter. It is coming soon in the Indian market because Nokia India Official website and Saholic online retailer has listed the device with the tag of coming soon.
Source