The Mobile World Congress is just few weeks ahead and the Smartphone market is already heated up with many news stories. Following which a new story is on the buzz that Nokia may showcase two new Lumia Smartphones at MWC 2013.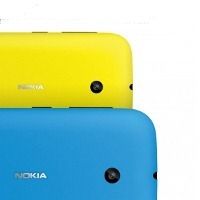 The Finnish Smartphone Manufacturers, Nokia earlier was rumored to showcase Nokia Lumia 1000, a PureView Camera phone running on Windows Phones 8 OS. Now reports suggest that Nokia is planning to showcase two new affordable Smartphones in Lumia Series naming as Nokia Lumia 520 and Nokia Lumia 720. These Smartphones run on Windows Phone 8 Operating System.
These Smartphones are the successor of Nokia's Lumia 510 and 710, which are available at a price tag of Rs.10,000 and Rs.13,000 respectively. Nokia Lumia 520 and 720 were spotted when they were on the list of certification pass at Directorate Post & Telecommunication, Indonesia.
Nokia 720 will sport a 4.3 inch CBD display which will be powered by 1Ghz Dual Core Processor and 512MB of RAM. It will house a 6 Megapixel Rear and 2 Megapixels Front Camera. This Smartphone will carry 8 GB of Internal memory.
Nokia Lumia 520 will sport a 4 inch Super Sensitive Screen powered by 1GHz Dual Core Processor with 512 MB of RAM. It will house a 5 Megapixel Rear Camera and have 8GB inbuilt memory.
Nokia's Press conference is scheduled on 25th Feb at MWC 2013. And it is expected that these Smartphones will be showcased there along with the Nokia Lumia 1000.