The all new Nokia Lumia 510 was launched at a very low price compared to the rest of the Lumia range. Like other Lumia siblings this phone too is available in a range of bright colors. The Lumia 510 is definitely a younger generations mobile, since it favors vibrancy of color along with affordability. Thrown into the box along with your handset is a wall charger, microUSB cable, stereo headphones and of course warranty, manual and information booklets.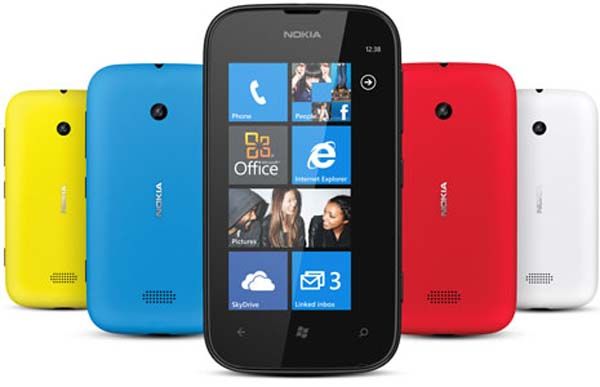 One look at the Lumia 510 and you will notice that phone was designed to take on rough use. Shaped squarish with curvy hints the body is solid free of crevices that would have otherwise been a favored spot for dust. The Lumia 510 is also considerably light weight and slender compared to other smartphone. Enhancing the toughness and durability of the phone, is a painted metal band that goes around the sides to give it more resistance to fall. The smartphone is easy to operate and provides enough grip with its comfortable edges and curves and soft touch finish. On the side of the Lumia 510 you will find the lock key, volume rocker and two stage shutter button. These are placed well to allow for comfortable access and use.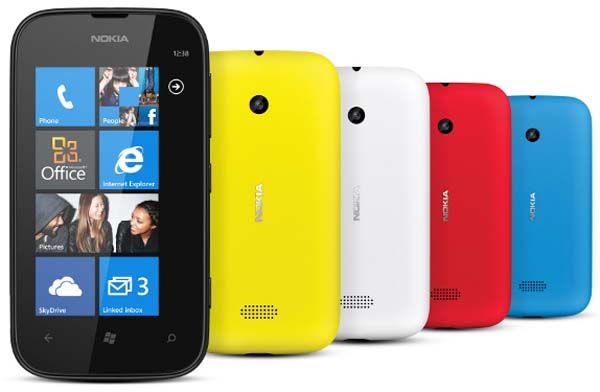 The display is a 4 inch screen which is probably the most preferable to enable easy handling and use like swiping across the screen. The screen is also recessed for protection. Also when the phone is placed face down, the screen does not come into direct contact with the surface since the metal rim just described sticks out to make contact. The display has a 480×800 pixels resolution which is roughly about 233ppi pixel density. The display provides ample viewing angles, so all in all it's a job well done. However, under sunlight, visibility of the screen is poor since the brightness of it is not much and also the rate of reflection is undesirably high. With the Windows 7.8 users can have fun with Live tiles on the home screen. Apps like Ringtone Maker and the free offline voice-guided navigation Drive make the experience more fun. Also, Nokia has loaded TuneIn Radio along with the App Highlights hub. The Lumia 510 works on a not so powerful 800 MHz single core processor, and has a mere 256 MB worth of RAM. Internally, it has 4GB of memory. With that processor you would expect a non-responsive UI, however it works just fine. However for users used to better powered systems the difference is palpable. So, playing games and using graphics rich apps will leave you more than disappointed. The 256MG of RAM inhibits a lot of applications, but with patience and tolerance you may be able to overlook it.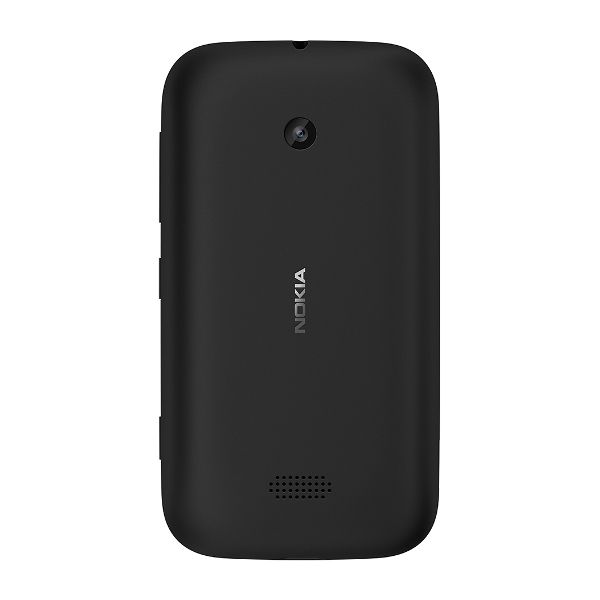 Right, so with 4GB only of internal memory space you would expect a slot for a microSD card, well there is no such provision. Naturally out of the 4GB possibly only 2.5 GB will be available which makes it impossible to pack in more. You will therefore have to pick and choose between apps, to delete and accommodate others. It is certainly not your powerhouse of memory holding valuable data. With the processor being sub-one, the Internet Explorer browser works well enough. Opening multiple windows and giving it intensive commands does not hamper speed and the fluid quotient. Browsing through scrolling is also problem free. Unfortunately though there is no Adobe Flash support. With the Nokia Lumia 510 you will get 7.2 Mbps 3G radio. You also get Wi-Fi, Bluetooth, A-GPS, FM radio support. The camera is of 5 megapixels on the back and does not have an LED flash, which would mean that low lit scenery won't transfer picture perfectly onto your phone. Voice/video calling is also absent since there is no secondary front facing camera.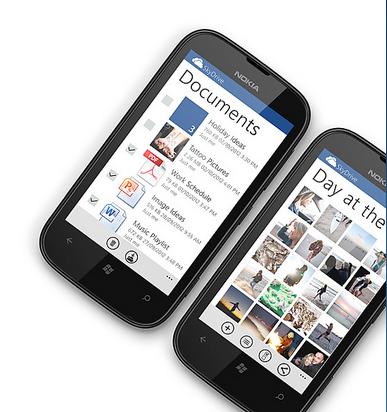 What the phone does have is the great Windows Phone 7.8 camera interface, using which you can make adjustments like contrast, brightness and saturation of the photos and videos before you take them. You can also check out various scene modes including macro mode which is perfect for close up shots. Images taken on the smartphone are quite good, with a fair amount of detail and color intensity. Minor problems are that the white balance does not apply properly. A more major problem is that video function. The Lumia 510 shoots footage in VGA only, although this is enough to render good video quality it doesn't match what other phones offer via 1080p. The music player for this Windows Phone presents a good outlay by way of categorizing music files by artists, albums, playlists and even genres. The loudspeaker on the Lumia 510 is not great; the audio quality is simply okay, but without any jarring. Video playback can do HD clips however only MPEG-4 files are supported. The call quality is on the lower side of the ratings gradient with speech seemingly distorted using higher volumes. The earpiece is quite okay in terms of clarity in audibility using handsfree. However it is nothing over the top. The battery is a 1,300mAh unit which claims capacity of almost 8 hours of talk time in 3G mode. So when compared to other phones, this phone stands out. The Lumia 510 cannot be outright trashed merely for lack of memory space and a weak processor. The functions fair well despite these two issues which mean that there is something to the device. Offered at a low price in attractive colors and with a 5 megapixel camera are some positive things to vouch for. The screen is also pretty good and the battery is above good rendering good quality playback and talk time. To conclude, it is a good Windows Phone however with low costing Android phones with better features, reconsider your options. The lack of expansion of storage space will be a major determining factor for consumers. With cloud technology it could resolve this problem to some extent. There are other phones from the Lumia range to consider with just a little added cost like the Lumia 710, and also the Nokia Lumia 610. For basic uses like calls, short period of internet browsing and for pictures then go the Lumia 510 way.