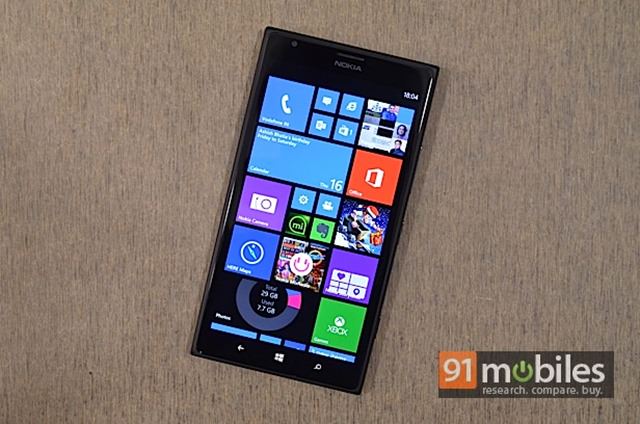 Welcome to the world where our entire digital lives centre around a single personal gadget that never leaves our sides. No prizes for guessing this one – we're referring to the ubiquitous smartphone, of course. The smartphone segment has seen massive growth in recent times, but thanks to a relatively new category called 'phablets', the lines are blurring between phones and tablets. With Samsung credited as the pioneer courtesy its Note series of devices (we can safely ignore Dell's Streak here), there's massive uptake of devices that can play the role of both smartphone and tablet. Based on research data compiled by 91mobiles, the number of phablets launched in 2013
grew a whopping ten times as compared to the previous year
. These are big numbers, and indicate user preferences that lean heavily towards carrying a single gadget that can take on multiple roles as per specific needs. Activities like web browsing, document editing, media viewing and gaming – all benefit significantly if you have more screen real estate, but because of obvious reasons, a tablet may not be the ideal solution. This is exactly where phablets come in. To reiterate, we define a phablet as any smart device with voice calling capabilities, sporting a screen size of more than 5-inches but less than 7-inches. With everyone and their grandmothers foraying into phablets, it was only a matter of time before Nokia jumped on to the bandwagon. Sporting a screen size of 4.7-inches, the mid-range
Lumia 625
used to be its largest offering up until now, with even flagships like the Lumia 925 and
Lumia 1020
stuck at 4.5. Meanwhile, the Android phablet arena had already touched screen sizes of 6.4-inches with the
Sony Xperia Z Ultra
. Nokia's salvo came in the form of the Lumia 1520 and the 1320, both sporting 6-inch displays and unveiled at the Nokia World 2013 event at Abu Dhabi back in October. The
Lumia 1520
is now Nokia's current flagship, and has recently been made available to buy in India as well. It's a behemoth in more ways than one, and we're going to find out what exactly it can do.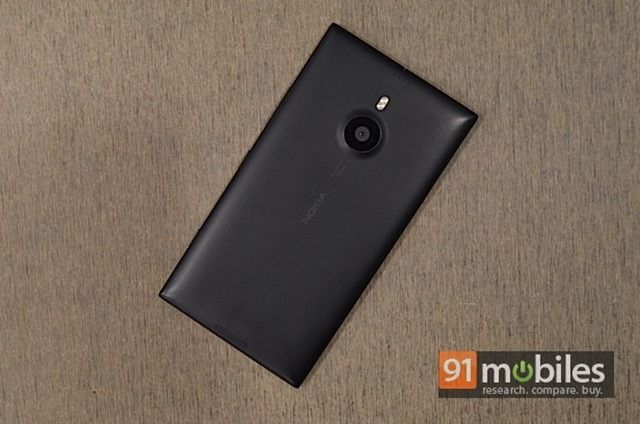 Loaded to the brim, and then crammed with some more
The Lumia range has always set standards as far as build quality is concerned, and apart from the Lumia 925 which is the only metal-toting model, Nokia's done wonders using polycarbonate. The Lumia 1520 is no different, and encased in a smooth polycarbonate unibody chassis, feels quite solid and sturdy. Again, Nokia's done well to make sure the new flagship caters to different tastes by offering it in multiple hues, though our review unit came in sedate black. Any device with a 6-inch screen isn't going to be comfortable for one-handed usage, but the 1520's curvy rear does help a tad… though we'd have to say that the phablet is prone to slippage if you're not careful.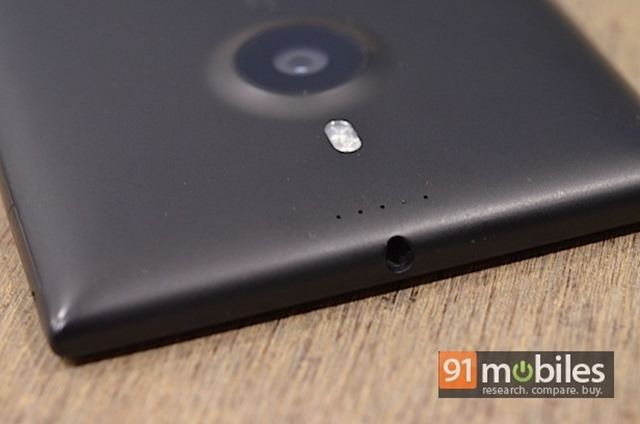 The overall design isn't too different in placement of controls and ports as compared to previous Lumias, and as such, you get a 3.5mm audio socket on the top, a microUSB port at the bottom, and the right spine littered with a volume rocker, the power cum sleep key in the middle and a camera shutter release closer to the bottom. The rear is home to a large, circular camera lens, a dual-LED flash and a speaker at the bottom. The battery is completely sealed, and there are two trays located on the left spine, placed closer to the top, that accept the SIM and a microSD card. These can be removed by inserting a pin or a SIM ejection tool into the respective pinholes. Oh yes, do note that the device accepts a nano-SIM, the same tiny chip that was introduced by Apple with the iPhone 5, and now serves the elite club comprising the iPhone 5s / 5c, the Moto X and the Asus PadFone Infinity 2.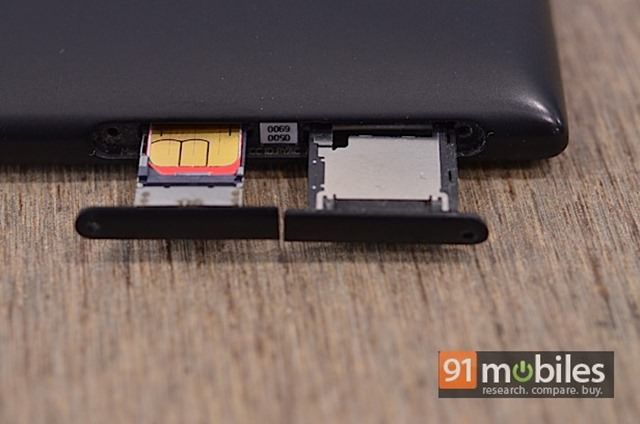 Supersized Windows Phone experience on a massive, lovely display
The mainstay of the Windows Phone interface has always been the colourful live tiles that call the start screen their home. If you've had a chance to play around with a Windows Phone device before, you'd know that it's a straightforward UI which remains consistent across different devices regardless of brand, model or specs. Customisation options are few, but you do get dollops of colour, neat typography, and smooth animated dots that depict background processing. As far as the UI is concerned, the start screen and the app list are the two main components – making WP one of the easiest smartphone platforms to come to grips with. There's practically no learning curve at all, and WP can easily be recommended to anyone buying their first smartphone. The start screen can be customised with tiles of your choice, in different sizes, and you can pin everything from your favourite apps to frequently-accessed contacts. You can also get hold of third-party apps using which you can pin other things such as shortcuts to settings and battery status on to the start screen. The app drawer is essentially an alphabetical list of all preloaded and installed apps, and you can search for one by using the search button on top or jump to a specific alphabet by tapping on the letters displayed between the apps. There's no way to categorise apps into folders in the app drawer, though Nokia has recently addressed one of our long-standing gripes with Windows Phone by launching the App Folder, a utility that lets you place your favourite apps and settings into folders that can be pinned on the start screen.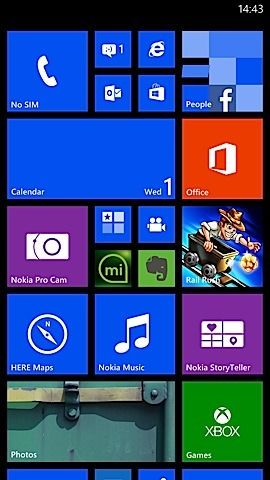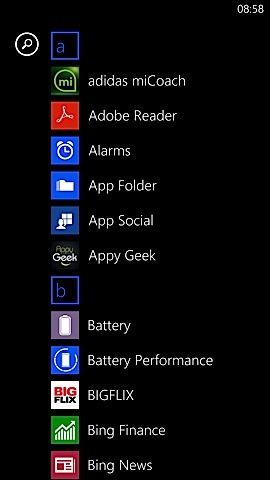 As far as the Lumia 1520 is concerned, the start screen gets a healthy boost thanks to two key hardware specifications – the large, 6-inch display, plus the full HD resolution. The Windows Phone 8 Update 3 brought support for full HD displays and the Lumia 1520 takes full advantage of that. Furthermore, there's now support for an additional column of tiles, so you can squeeze more in the same space. This is quite handy, given that the start screen is a critical aspect of the Windows Phone usage experience. The full HD display is gorgeous, and complements the colourful and visual aspects of the OS rather beautifully. The screen itself, with its ClearBlack tech and high resolution, boasts great viewing angles and sunlight legibility. Needless to say, all aspects of smartphone usage get a boost thanks to the large screen size and the display quality, but at the cost of pocketability. Nokia's latest Black update has brought its own set of goodies, notable amongst which are updates to the Glance screen, the Nokia Beamer app, and the ability to close apps from the multitasking screen. The Glance screen displays time and notifications on the display when it's locked, meaning there's now lower chances of missing any important events. However, the lack of a unified notification centre in Windows Phone still sticks out like a sore thumb. There are reports that this would be addressed in the next major update, so hopefully, this will cease to be a bone of contention soon.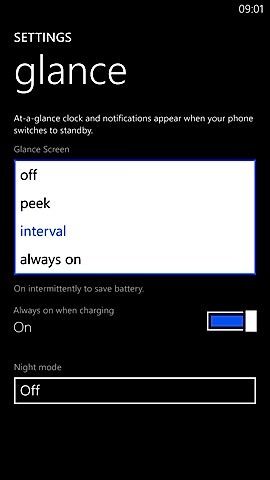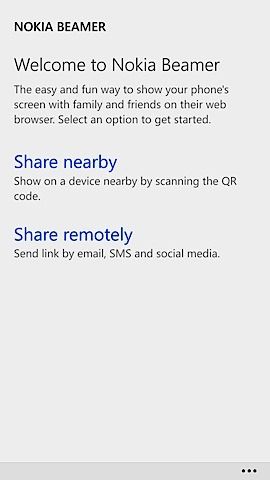 A few hits and misses on the app front, but Nokia's signature experiences sweeten the deal
WP's always played well with popular networks like Facebook and Twitter ever since the beginning. Other apps such as
WhatsApp
,
Evernote
,
Zite
etc have also been around and
Skype
made its way to the platform later. More recently, a few critical gaps have been filled, thanks to the likes of
Instagram
and
Vine
landing on the OS. However, there are still a few things we miss, like official clients for
Dropbox
and
Pocket
for example. The biggest gap, and one that could be a deal killer, is the missing suite of Google apps. Suffice to say that you'll find the going tough if you use Google's services like Gmail, Hangouts, Maps, Chrome sync etc extensively. Barring these, WP is evolving fast as a mobile platform and the app storefront covers all the basics you may need.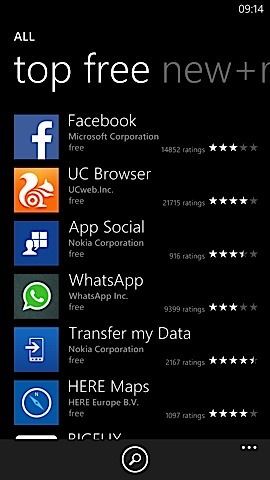 The app side of things on WP gets a major boost if you use a Lumia, since Nokia's slew of apps and signature experiences bring a lot to the table. Nokia's
Here Drive+
and
Here Maps
, with their vast global coverage, free offline navigation and the ability to let you download maps before you set out to your destination city are supremely useful. There's even an option to configure your daily commutes and pin them as tiles so as to stay updated on traffic and ETA status. Worth mentioning here that the Lumia 1520's large screen works great for navigation. Then there are others like
Here Transit
that add to the experience, along with content hubs like
MixRadio
and
Your Movies
that let you stream and download music and movies respectively. Third-party ones like
Bigflix
and
Sony LIV
are also present for your enjoyment.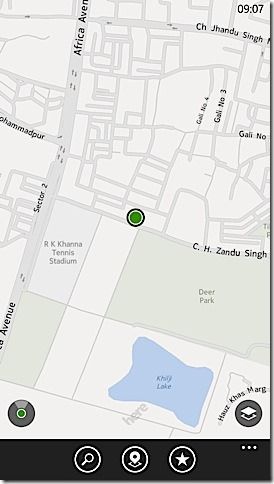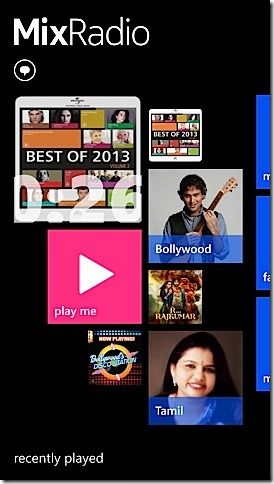 Pure cam, lovely view
Nokia 808 PureView changed the smartphone camera game when it came out, and that legacy was carried forward by the Lumia 1020 when it offered the same 41-megapixel sensor combined with the power of the WP platform. The Lumia 1520 boasts the same PureView goodness, but with a scaled down 20-megapixel sensor. Apart from the sensor, the camera hardware also includes a dual-LED flash, a Zeiss lens, optical image stabilisation, and four microphones to capture optimal audio. Hardware aside, Nokia takes picture-taking to another level with the help of apps and camera add-ons (lenses in WP parlance) that tie in into the camera app. Quite a few of these are preloaded, including the
Nokia Camera
app that offers quite a few tweaks and lets you control white balance, focus, ISO, shutter speed and brightness to help you get the right shot. You can even choose to save your shots in DNG RAW format so preferred by professionals and enthusiasts who like to fine-tune their captures later on the desktop. 'Lenses' such as
Smart Camera
that captures a sequence of images to let you take action / sequence shots or save the best one,
Nokia Panorama
for panoramas and the
Nokia Cinemagraph
that captures animated shots are quite handy too. Our favourite is
Nokia Refocus
, an app that basically lets you focus on the background or the foreground of an image after you've shot it. It works by capturing multiple shots at different focal lengths, and in our experience, works pretty well once you've figured out how to use it and the kind of shots it works best for. You just need to make sure you have a fair degree of depth in your frame, move up close to the subject in the foreground, and then hold the phone steady before shooting. Apart from capturing shots, Nokia also enhances the viewing and sharing experience with its
Storyteller
app that creates timelines of captured images according to date and location, and lets you add captions to them. HDR mode is missing in action though.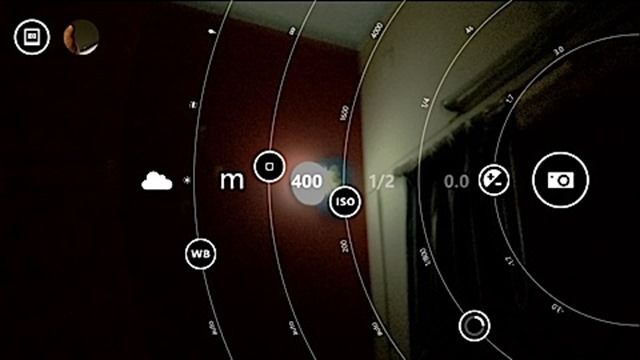 Overall, we found the image quality to be very good both in daylight and at night. Though it can't match up to the Lumia 1020, the combination of powerful hardware and innovative software does the trick and results in some nice imagery. Apart from great image quality, the provision of easy-to-use and feature-rich UI and software features holds the potential to take smartphone photography to a new level. Full HD videos captured with the device are quite nice too, with optical image stabilisation and the four mics doing their bit to churn out good video. Here are few samples from the camera (click for larger image).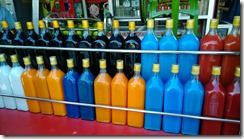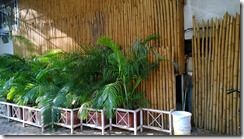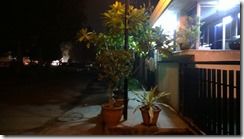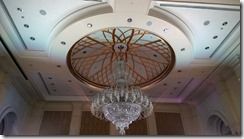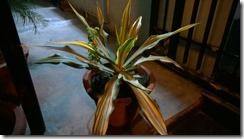 Snappy Snapdragon-powered performance, and a battery that keeps up
Windows Phone isn't really a resource-hungry platform, based on our experience with older Lumias powered by dual-core processors. The Windows Phone 8 Update 3 also brought support for quad-core CPUs, and that's exactly what the Lumia 1520 carries inside. With a quad-core Snapdragon 800 chip running at 2.2GHz powering the show, aided in its efforts by 2GB of RAM and an Adreno 330 GPU, the going is super-smooth and there's nary a hiccup whether it's routine apps you're running or playing graphics-heavy games. Further, the 3,400mAh battery sealed inside is capable of keeping the phablet away from a power socket for a full working day even with heavy usage, and can even be stretched well into the second day if your usage isn't so heavy. Combine all of that with the lovely, large screen, and you're looking at a device that's quite compelling in a lot of ways.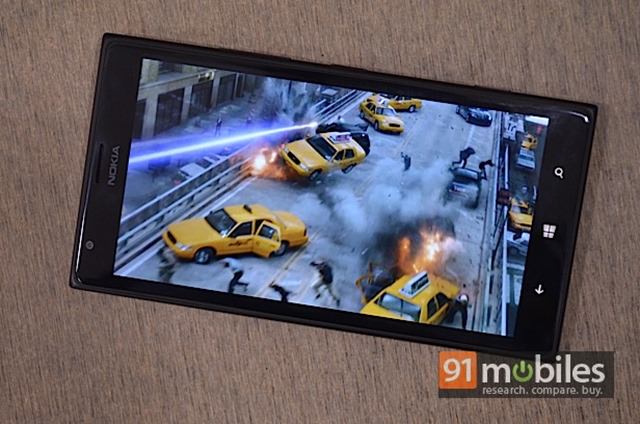 Storage-wise, you get 32GB of internal storage, and can add more via the microSD slot provided. Connectivity options abound as well, and include dual-band 802.11 ac Wi-Fi, Bluetooth 4.0, and NFC. Wireless charging is incorporated, and is an extremely convenient way to juice the device up. We tried it out with Nokia's DT-900 wireless charger and it worked flawlessly, though any Qi-compatible charger should work.
Verdict
There are no two ways about it – the Lumia 1520 is undoubtedly the best Windows Phone device we've ever used. Sure, it's huge and one-handed usage is an issue, but that comes with the territory and you should know what you're getting into if you're considering a device of this size. You can just about cram it into a trouser pocket, but do keep in mind that it does result in an unsightly bulge and could even restrict movement a tad. Priced at
Rs 46,999
, the Lumia 1520 doesn't come cheap and that's something that could be a deal killer unless you're a staunch WP fan. The same amount of money can get you a high-end Android device with similar specs, and that's really the crux of the buying decision you have to make. With its larger ecosystem, flexibility and customisation options, Android is hard to ignore at any price range… and the stakes get higher when you need to shell out the 1520's asking price – which is why we can't recommend it wholeheartedly. The Samsung Galaxy Note 3 is definitely a worthy rival, and maybe even the HTC One Max. With its water-resistant body, the Sony Xperia Z Ultra is yet one more large-screened smartphone in the premium segment which is worth a look. It's not an easy decision to make, but we'll put it this way. If you've got the cash and don't prefer Android for some reason, or are willing to make a few compromises on the ecosystem front in favour of a device that offers a great blend of intuitiveness and performance, combined with a gorgeous display, great battery life and a compelling camera experience, the Lumia 1520 is for you. A beast of a device no matter which way you look at it.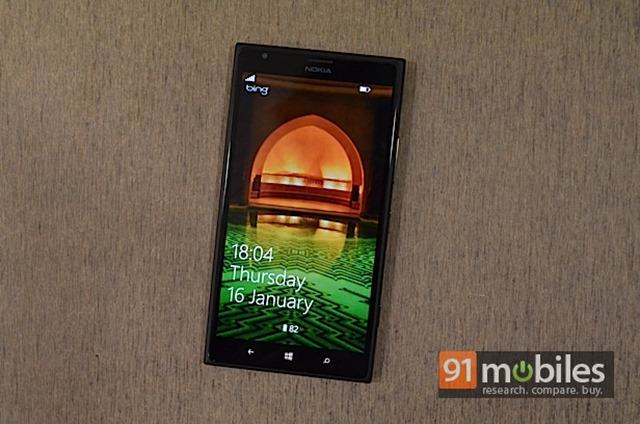 Editor's rating:
8 / 10
Pros
Gorgeous, high resolution screen
Sturdy build
Fast performance
Super battery life
Excellent shooter aided by compelling UI and apps
Nokia's signature apps
Cons
App options still relatively low on WP as compared to iOS and Android
Lack of Google apps and a unified notification centre may sour the deal
Requires connivance with the devil to buy