Gradually Nokia is getting aggressive with its Lumia lineup of smartphones. Adding one more to the series Nokia yesterday announced Nokia Lumia 620, an Windows Phone 8 powered smart phone.
Priced $250, Nokia Lumia 620 is by far the cheapest Windows Phone 8 powered device. Featuring 3.8 inch capacitive display, the device is powered by 1 GHz Qualcomm Snapdragon dual-core processor accompanied by 512 MB of Ram. It will come with 8GB of inbuilt storage expandable up to 64GB via SD card.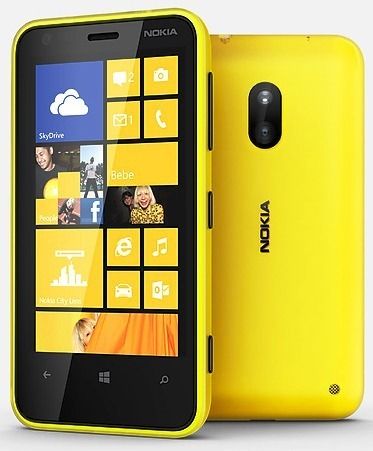 If Nokia claims are to be believed, the 5 MP camera of Lumia 620 shares the same exclusive lenses which the company used in Nokia Lumia 920 and Nokia Lumia 820. The camera is also loaded with some interesting features like Cinemagraph and Smart Shoot. The device also packs a VGA front camera for Video calling.
Nokia has also loaded this phone with its latest Here platform which includes a range of GPS based apps including Nokia's highly popular Nokia Lens, Nokia Drive and Nokia Maps.
Another unique feature of Lumia 620 is Dual-shot which enables the consumers to make use of interchangeable semi-transparent back panels to create interesting colors. You can use fit two back panels on the phone two produce a third color. Interesting!
The mobile will be available in the first quarter of next year. Assuming a price of Rs 15000 in India we think the specifications are promising and the mobile will deliver a good value for money.