The Finnish Smartphone Manufacturer, Nokia has launched a new Smartphone in its Asha Series in India, the Nokia Asha 310.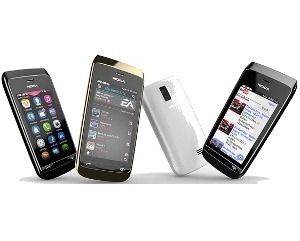 The Nokia Asha 310 is a Dual SIM Smartphone with Wi-Fi connectivity support. It is the first Nokia Smartphone to offer both Dual SIM and Wi-Fi together.
Nokia Asha 310 sports a 3 inch Capacitive Touch Screen which is claimed to have a scratch proof display. Nokia Asha 310 boasts a Easy Swap Dual SIM feature. The Main SIM will be placed behind the battery and the secondary SIM can be inserted in an external slot present on the phone. The users can easily switch between SIM cards to select the default SIM for Texts, Calls and Data connections.
This Smartphone houses a 2 Megapixels Rear camera and an external micro SD card slot for increasing the storage capacity of this smartphone up to 32GB. Its battery can generate 17 hours of talk time and 25 days of Standby time.
Nokia Asha 310 lacks 3G but supports GPRS with EDGE, Bluetooth 3.0 with A2DP and Wi-Fi. This Smartphone comes with many pre installed social networking applications like Facebook, Twitter and eBuddy. It also packs other apps like email, Nokia Maps and 40 free games powered by EA. This Smartphone uses Nokia Xpress Browser which is claimed to save the Internet data by 90 percent and saves a few bucks of data plan of its users.
This Smartphone will be available in the first Quarter of 2013 with a price tag of $102, which is approx. Rs.5,500 without adding up taxes and other charges. It will be available in three vibrant colors including Black, White and Golden.