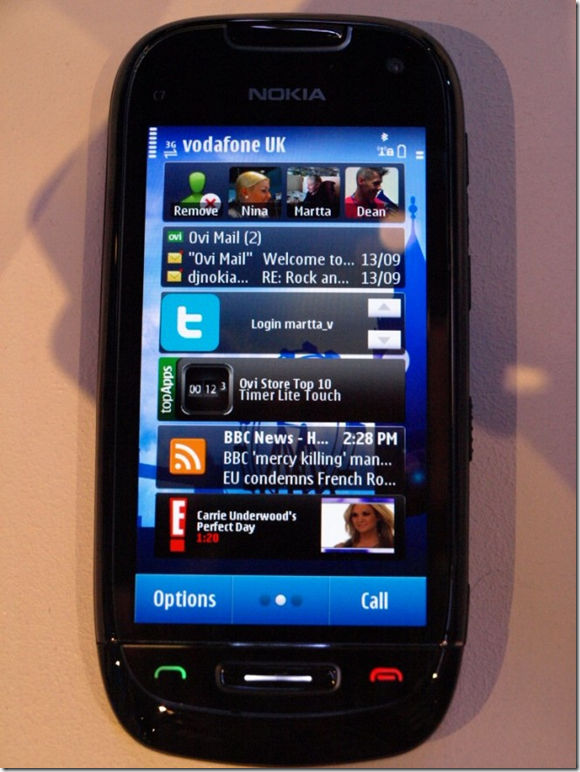 Nokia announced the trio of
E7, C7 & C6-01
at recently performed Nokia world. One of the trio, C7 is now available for preorder for a price of 439 Euro. The announced price is quite higher than expected as this is only 60 EUR cheaper than the most awaited and soon to land Nokia N8. A small comparison (C7 vs N8) for your convenience:
8 megapixel camera against 12 Megapixel
8 GB of internal storage versus 16 GB
No HDMI out
View more specs of C7
The choice will be off course yours.