Here's some sweet news for Nokia Asha 302 and Nokia Asha 303 owners. The Mail for Exchange application by Nokia is available for free download on Nokia Store. This mail client uses Microsoft Exchange Activesync protocol to access the content. So, you can start accessing your email, contacts, calendar entries, tasks and many more from your Microsoft Exchange Server account.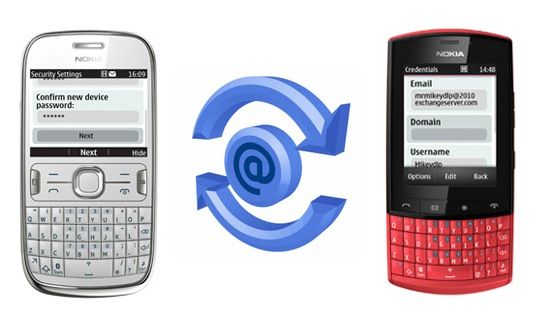 Nokia Mail for Exchange app is a great value addition to the two Asha devices. Also, users with high growth economies across the globe will be highly benefited with the QWERTY keypad and mail exchange options on Nokia Asha 302 and Asha 303. The Professionals and Entrepreneurs working on various platforms will feel comfortable with the options like mail lists and loop when they are at office. The fast internet connection, high performing processor and 3.2 Megapixel camera will be a compliments for this application. With the level of options available and connectivity with other tools, users will feel a smartphone experience on both the devices.
The new Mail for Exchange app by Nokia on devices Asha 302 and Asha 303 features –
Notification of new work emails
Secure synchronization of your email, calendar and contacts
Look for contacts in the Global Address Book
Create, accept and reject meeting requests
Flag, move and copy messages
Download, view and send email attachments
Support for security policies, including alphanumeric password, minimum length for password and remote or local wipe after maximum password attempts
Click here to download the app from Nokia Store.