Nokia Asha series is the line up of affordable Nokia mobiles which somehow saved Nokia ship from sinking. The series has two more members now – Nokia Asha 205 and Nokia Asha 206. Both the mobiles are affordable, priced at just $62 and are available in both Single SIM and Dual SIM version. In addition to the revamped S40 OS and Nokia Xpress browser, both the mobiles have 2 more unique features – Slam connectivity feature and Facebook dedicated button.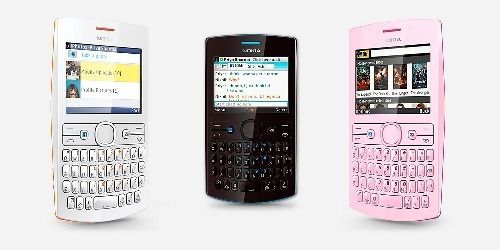 Nokia Asha 205 is a QWERTY mobile phone sporting a 2.4 inch, 65K, 240 x 320 pixels screen. It packs only 64 MB of storage inbuilt with an option to expand it up to 32GB via SD Card. Other features include VGA camera, Stereo FM Radio with RDS, SNS integration, 1020 mAH battery etc.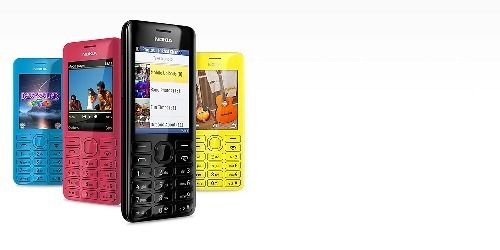 Nokia Asha 206 has a Candy bar form factor featuring a 2.4 inch,65K, 240 x 320 pixels screen. Other features are similar to Nokia Asha 205 except of that it packs 1.3 MP camera and 1100 mAH battery. Nokia is branding the Asha 205 as a Super Social phone while calling Nokia Asha 206 as the feature phone re-invented. Like other phones of Asha series, the company is also offering a package of 40 EA games for free. The Slam feature can be touted as an upgraded version of Bluetooth. It uses Bluetooth for transferring the files but doesn't need the mobiles to get paired. We expect both mobiles to reach Indian market by the end of this year for a price around Rs 3500.