Hello guys we got an update from Flipkart.com regarding Nokia 112 Dual SIM phone. This double SIM phone from Nokia was available to buy online from Nokia E Stores and few others at Rs. 2,647, but now you can buy it from Flipkart.com in just Rs. 2,595. This is surely one of the cheapest phone's from Nokia with Dual SIM and other powerful features. If you found the phone interesting then you should totally check out the Flipkart.com link given at the bottom of the article.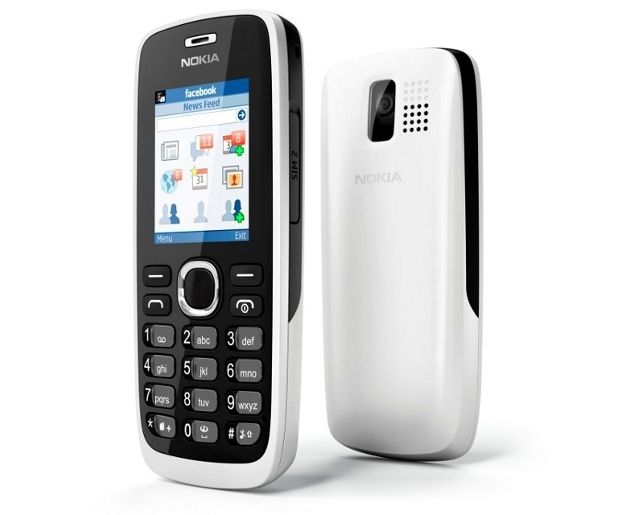 Nokia 112 is surely having great features for such a low price.
Its Main features are listed below –
Display – Nokia 112 is having TFT LCD display of 1.8 – inch.
SIM – It supports double SIM.
Media – There is FM Radio with a media player in the phone. Audio jack of the phone is 3.5 MM.
Camera – There is VGA Camera in the phone to capture normal quality photos with 4x Digital Zoom.
OS – it is powered with Series 40 OS from Nokia.
Connectivity – Bluetooth v2.1, GPRS, AV Connector is there for connectivity option.
Memory – It supports 32 Gb MicroSD external card and that's quite huge memory for a phone like this.
Flipkart.com announced the phone on their site at just Rs. 2,595 beating Nokia's online store's price Rs, 2,647. So Nokia 112 is surely the cheapest phones in India with Series 40 OS support. Nokia 112 is having all the necessary Messaging Apps like, Facebook, Nokia Chat, Twitter, Gmail and Windows Live Messenger. Well this phone is surely worth its price and you should totally get it if you were looking for a cheap phone with lots of memory support. Check out the given link below from Flipkart.com to buy the phone online. Share this article to help other people looking for the best price of Nokia 112 yet.
Buy Online Nokia 112 @ Rs. 2,595 – Flipkart Link