HTC has revealed its plans for the Android 4.1 upgrade to its Android devices. While it has confirmed HTC One X and HTC One S to be on the priority list for getting the upgrade, it has clearly denied it for HTC One V and Desire C. As per the company, any device running 512MB Ram or lower will not be upgraded to the Android 4.1 Jelly Bean. Since both HTC One and Desire C falls in this category, they wont be getting an update. The company has also mentioned to soon publish the names of more mobiles incase they find them ineligible to get an upgrade.
This is a big disappointment for the owners of both the mobiles. Since HTC Desire C falls in an entry level Android phone segment, it was anticipated up to some extent, but HTC One V being a mid range device was expected to get an upgrade.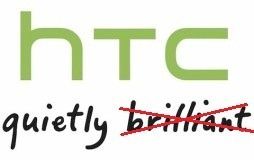 The logic behind not providing an upgrade isn't justified at all. Any set of hardware which can run Android 4.0 ICS can easily run the Jelly Bean as well. Probably it's the HTC Sense topping which is the main culprit.
Though the company has mentioned the users of both the mobiles may keep getting the improvement and security upgrades. Does it really matter now?
HTC Desire C, which is priced around 12K INR sports a 3.5 inch Capacitive touchscreen running Android 4.0 powered by 600 Mhz CPU and 512MB RAM. Whereas, HTC One V, priced around Rs 17k, features a 3.7 inch capacitive touch screen running Android 4.0 powered by 1GHz processor and 512 MB Ram