The third party messaging platform, Nimbuzz has over 150 million users from around the world.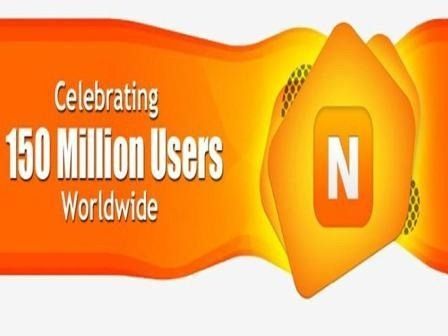 The messenger app is a substitute to the SMS services on mobiles. Working on the internet data pack on mobile devices, Nimbuzz offers services such as text messaging, voice and VOIP calls for free only consuming data.
The app has highest number of users in the Middle East at 37 million subscribers and 41 million users in rest of Asia. The app caters to 25 million users in India alone. It has 16 million users in Africa and 10 million users in Europe. It hover in US with 9 million users.
The messenger was first launched in 2006 and reached 50 million users in August, 2011 and leaped over the 100 million hurdle in August, 2012.
35% of the users of this app are Android operating system based device users. The app is also available on Nokia's OVI store and Apple's iOS devices, Java platform devices and Windows devices. Users can also access the messenger over their PCs, laptops and tablets.
According to a recent survey results by AC Nielsen for its Nielsen India Consumer Ranking, Nimbuzz is among the top 4 apps used most frequently. The company blog said that Nimbuzz is one of the top 4 consumer brands in the country, ahead of Facebook Messenger, YouTube and Gmail. Facebook Messenger is yet another famous mobile messenger that also has voice calling feature added in its recent update.
The app continues to register more than 210,000 new registrations daily. At this rate, it might hope to overtake the leading messenger service, Whatsapp, which also offer similar services, except the voice calling feature.