Compact cameras are meant to be compact and small, fitting within its body contours a gamut of ultra fabulous features. Manufacturers aim at making these cameras even more compact compared to previous popular launches to get ahead of competitors. It truly is art mixed with technological exuberance. Now Nikon has brought out its Coolpix S01, which has taken the term compact to a whole new level. This camera is extremely small while looking really cool at the same time.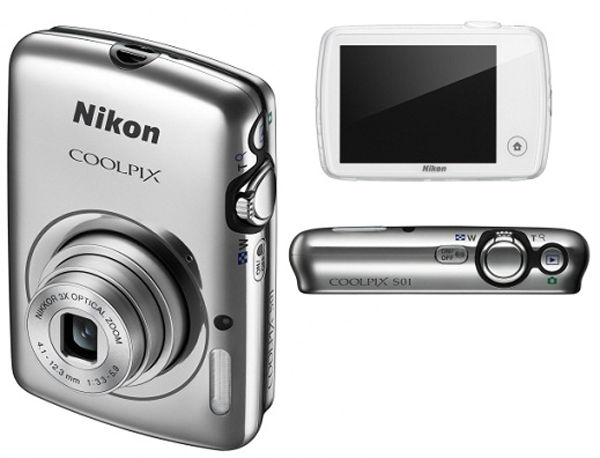 The pictures released for the Nikon Coolpix S01 look incredible. The camera gets an astoundingly compact body with details. This is definitely is a style statement, and like every fashionable gadget, the Nikon S01 has been given five shades color rich tones in a mirror-finish chrome. The Nikon Coolpix S01 dimensions of this compact sensation are 77x 55 mm which is seriously small for a 10 megapixel camera. In terms of specifications this camera matches those found on entry-level digital cameras. It Is still marvelous how Nikon has placed every working component within this small camera. Resultant, the sensor is smaller than standard digital cameras (1/2.3-inch type sensors) and the S01 goes with a 1/2.9-inch sensor. The lens begins at 29 mm and can be extended up to 87 mm, which is roughly about a 3x optical zoom. This is all sufficient for objects which are at a close distance and for covering a tiny area of scenery. Don't expect more from this compact camera for it certainly wont give you clarity in images capturing objects afar.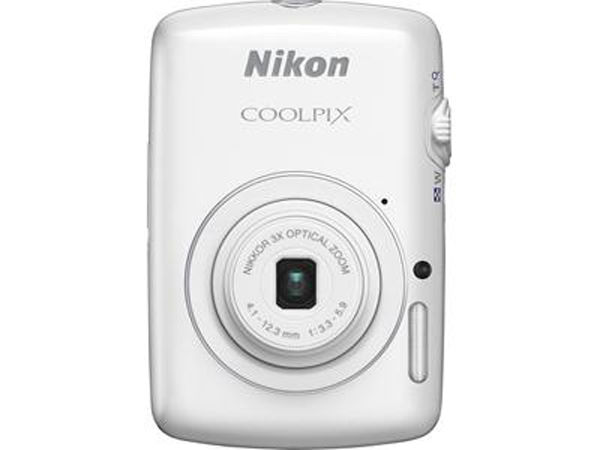 At the front of Nikon Coolpix S01 there is a small microphone which records audio during video shooting. There is also a focus assist lamp and small flash strobe on the front of the camera. On the top are the shutter release button along with the zoom lever and playback button. Towards the side you will find a hook for attaching a strap to carry around the tiny camera, quite needed given its size. Alternatively you can string on a longer cord to wear this fashion piece around your neck. The underside of the camera, has a common connector for USB connectivity and A/V which is covered by a plastic flap to keep out dust and sandy particles from settling in. there is a li-ion battery built into the camera. Also inbuilt is the storage facility of 7.3GB which cannot be extended through SD cards. At the back of Nikon Coolpix S01 there camera is a 2.5-inch colour LCD display which is pretty good for a camera of these dimensions. Nikon cleverly gave the camera the whole of the rear portion in order that the using the functions and tools are made easy. Another clever move by Nikon is that there is a single button, the Home button, on the bottom right corner. The exposure, white balance and ISO speed are automatically taken care of by this camera. Tweaking and manual settings only extend to self-timer, EV, flash mode and image resolution. There are also 'Special Effects' like Sepia, Monochrome, High Key and Low Key filters. Movies can be shot through the Movie mode for shooting videos up to HD 720p using the digital zoom option. Videos are saved in MOV format (MPEG-4 AVC/H.264). Unlike what you would initially conclude, inspite of the compactness of the S01, it is very comfortable to use and affords a good amount of comfort in handling. It is lightweight, and easy to tuck into your purse, or bag. This makes for the perfect camera when capturing an event. The S01 is expected to be launched in India at a price of Rs.8950/-.