Google Nexus 7
is one of the highly awaited tablets in the country and it is finally available in the stores. Yesterday Asus confirmed that company will start selling the latest Nexus tablet from 8
th
November. Entry level 16GB model of Nexus 7 is priced for Rs. 19,999. This tablet is running on Android Jelly Bean along with Nvidia Tegra 3 processor. Company has replaced the 8GB version of this device with the 16GB for the same price. Few online stores already started selling this device a few days back and now you can buy it from company stores across the country too.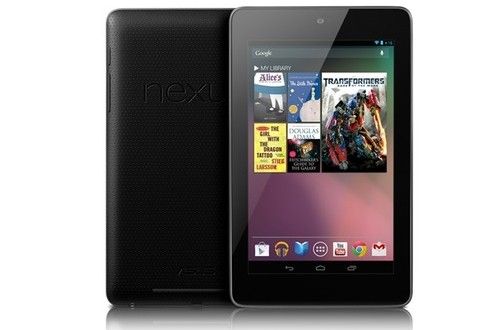 Features of Google Asus Nexus 7 tablet are listed below –
It is having 7inch touch screen display with scratch resistant corning fit glass.
It is the first Tablet launched with Android Jelly Bean 4.1 version.
Running on Nvidia Tegra 3 quad core 1.3GHz processor.
It is powered with 1GB of RAM memory.
It is having a 1.2MP camera in the front.
Having 8GB and 16GB storage models.
Powered with 4325mAh of Li-Polymer battery.
For connectivity it is having WiFi, Bluetooth, NFC enabled.
Priced for Rs. 19,999 by Asus for its 16GB model.
Few days back Asus reported that sales of Nexus 7 tablets have reached the milestone of 1Million devices a month. It became the highest selling Android tablet in just three months after its launching. But the competition in Indian tablet market is pretty high at the moment as many companies are offering tablets from low to high price range. Micromax, Zync, Swipe and Karbonn are selling affordable tablets. But we think fans of Nexus devices will be going for the latest Google Nexus 7 tablet.