Following the successful roll out of the Android 4.2.2 update for most members of the Nexus family, now the update has hit the Nexus 4.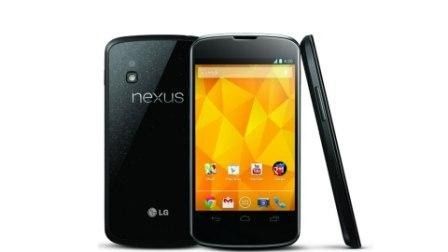 We had reported to you earlier that Google has released the Android 4.2.2 (Jelly Bean) operating system update for the Samsung Galaxy Nexus GSM, Nexus 7 and Nexus 10. The users of the Nexus 4 devices must have felt left out earlier, but now it's their turn to come parallel with the other Nexus devices.
The bunch of new additions that arrive accompanying the Android 4.2.2 (Jelly Bean) update includes, a unique notification sound that will be played by the device while using the wireless charging feature and a refreshed notification sound for low battery.
The update does not limit itself just to the new tones, but also introduces a better Bluetooth streaming along with the provision of additional details with the download of applications such as estimated time and percentage of download completed. However, the newly introduced Android 4.2.2 update for the Nexus devices does not bring any improvement for the limited LTE functionality of the device apart from a few bug fixes.
The ones who dislike waiting for the updates to hit their devices can download the 512MB update manually direct from Google. We hope you will have fun with a good internet speed to enjoy.