If you have a habit of losing you car's keys, we have a good news for you.
If you are thinking that we are going to offer you any memory capsules, you are wrong. The Korean Car manufacturer Hyundai is planning something nice for you. Engineers of Hyundai have invented a new system that will turn your smartphone to your car's keys. Hyundai will use wireless Near Field Communication (NFC) that will enable you allowing to lock and unlock the car by just waving your NFC enabled Smartphone over a small piece of tag installed on the car's window.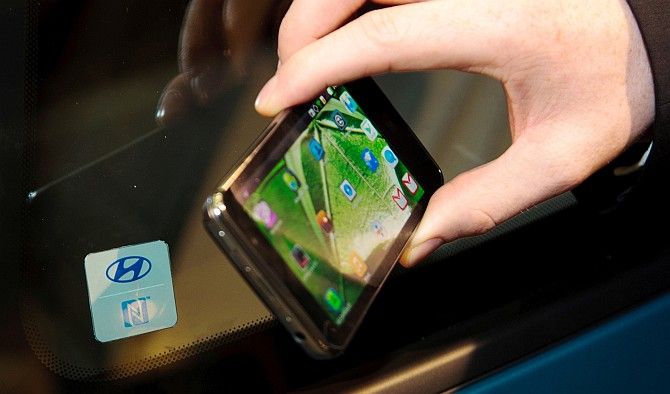 Inside the car, one will place the Smartphone on a pad situated on the central console that will wirelessly charge it and in meanwhile the content will be synced and streamed with the car's infotainment system and inbuilt touchscreen console. The system is also able to store in-car preferences, radio stations, seating positions and the mirror adjustment with multiple profiles that can be saved for many drivers. This New system was showcased on a conceptual Hyundai's much popular i30 in Germany. Hyundai Motors Europe, Chief Operating Officer, Allan Rushforth said,
"The Connectivity Concept showcases Hyundai's philosophy of making tomorrow's technology accessible to a wide range of customers. With this technology, Hyundai is able to harness the all-in-one functionality of existing smartphone technology and integrating it into everyday driving in a seamless fashion,"
Currently NFC connectivity is available on high end phones, and NFC connectivity feature is rarely kept in mind while buying a new phone. So, if you are having an NFC connectivity mobile and planning to buy a Hyundai, its time to lose your keys again!!!!