With the Mobile World Congress 2013 heading nearer, the rumors related various devices are surfacing fiercely. This time we are talking about the Sony Xperia SP which has already been much talked about in the past some time.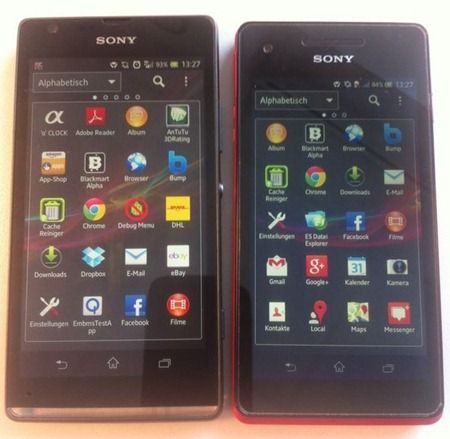 We would like to remind you first, what we already know about the Sony Xperia SP till date before we proceed towards the the new rumors. The Xperia SP will get itself powered with a 1.7GHz Dual-Core Qualcomm Snapdragon S4 Pro MSM8960T processor accompanied by Adreno 320 GPU. We have also known already that it will exhibit a display with 720 pixels of resolution.
The newly surfaced rumor confirms the display size of the device to be 4.6-inch. The Xperia SP will be beautified with an aluminium frame on all the four sides but will carry a plastic back. The phone will sport an 8MP Exmor RS Camera and an Internal storage of 8GB accompanied by a Micro SD Slot. One thing that adds an excitement factor to the device is that the transparent bar may be customizable to certain notifications.
Sony Xperia SP with a smaller display size as compared to the Xperia ZL gets its weight measured as 155 g weights which is a bit heavier than the newly arrived Xperia ZL weighing 151 g. However, the dimensions are expected to be almost similar in between the two devices from Sony.
The speculated specifications of the Sony Xperia SP makes us confidently say that it would would have been a great deal to buy the device in the previous year. Now, with the present time trending with much advanced technologies, the device leaves behind a question mark over the response it will get from the market.