iSkin is one of the leading manufacturers of mobile accessories in the World. The company has revealed two new varieties of mobile case for the newly launched Samsung Galaxy S4 – the brawny Exo and the ultra-clear and protective Claro. There are two more offerings that will be coming soon.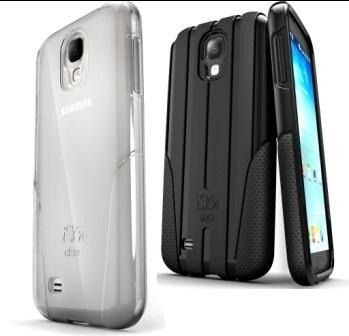 The Canadian company is an established brand that manufactures technology lifestyle accessories for leading companies such as Apple, Samsung, BlackBerry to name a few.
The three new protective casing that the company has designed for the Samsung Galaxy S4 have distinct designs that will stand out. The iSkin Exo has a bold and brawny but sophisticated look,. It has shock absorbing rib structure that will protect the sensitive areas of the new device. It has been designed to disperse impact energy. The finishing is done with a mix of brushed metal and perforated surface textures along with high-gloss accents to give it a great feel while handling.
The iSkin Claro has a unique dual layer protection surface which is a protective hard case with shock absorbing benefits of a soft case. The Claro for Galaxy S4 is ultra-clear and scratch resistant. The soft surface of the Claro offers a good grip and its ultra clear, smooth surface looks and feels good to touch. The device has side and screen edge bumpers to provide enhanced protection, with volume and power buttons are securely covered.
Both protective covers are expected to hit the US markets by late April at a price of US$29.99