Maximise the utility of your phone with Twiize, which is an app that lets you check your Facebook and draw on photos, while on a call. Quietto, the app that lets you set a timer that is discreet, best suited for times like when you are giving a speech, or running a presentation and need to keep within the time frame. Cordy 2, is the follow up app to the side-scrolling platformer which adds new mechanics.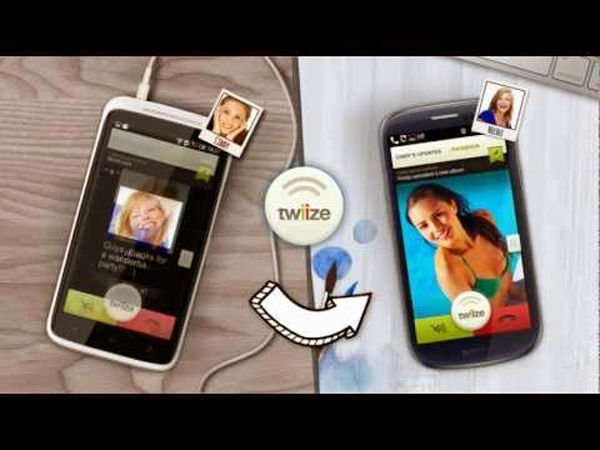 Twiize is a free app, using which you can have more fun while on a call. You can use this app to view photos, fully use your facebook, like viewing your page, or your friends' pages and send drawings, exchange notes, and anything Facebook supported while you are on the phone, chatting. Using this app, you can simultaneously do things on Facebook, so you can get the person at the other end of a call, wrapped up in the Facebook interactions. The app works smoothly allowing you to send photos, and even draw on them. You can also check latest Facebook feeds and send out greetings to your friends. This reduces the time spent online, on a busy day, by getting two things done at one time. Quietto is an app which is highly useful to use when you are tracking time during important events. Supposing you are giving a presentation or are at a public event, where keeping a tab on the time is vital, you can do so using Quietto. Like its name suggests, this is a discreet timing app, which does not give you resonating noises, however keeps it formal with gentle buzz or a visual discreet signal. So you do not have to worry about embarrassing timers going off, all you need to do is download this app. Quietto is a simple app, with basic options which strictly serves its purpose without eating up your battery. You can now freely perform or enjoy an event, knowing that you do not have to keep turning your wrist to keep track of the time. Who's it for? Now you can stay on the task, and do it efficiently.
Cordy
2 is a free app, which is a follow up to the side scroller Cordy and whuch sends players to inventive levels to unravel components and secrets. The original Cordy had some crazy side-scrolling platforming levels for players to go enjoy through. Cordy 2 works on the same lines, and it packs in additional robot friends for Cordy to help various puzzles, and to go through levels. You can add new mechanics and enemies for players to combat making it more interesting and dimensional. Apart from this, Cordy can be customized by earning different cosmetic items. The first four levels of the game are free. After running through these you will definitely want to purchase the remaining 44 levels through the in app purchase. Platforming fans will love this app, especially lovers of the original Cordy. This is a formidable entry into the world of platforming. Do check out these apps, and have fun with them!