"The mymo is a tiny clip-on fitness tracker that wants to reward you for being fit"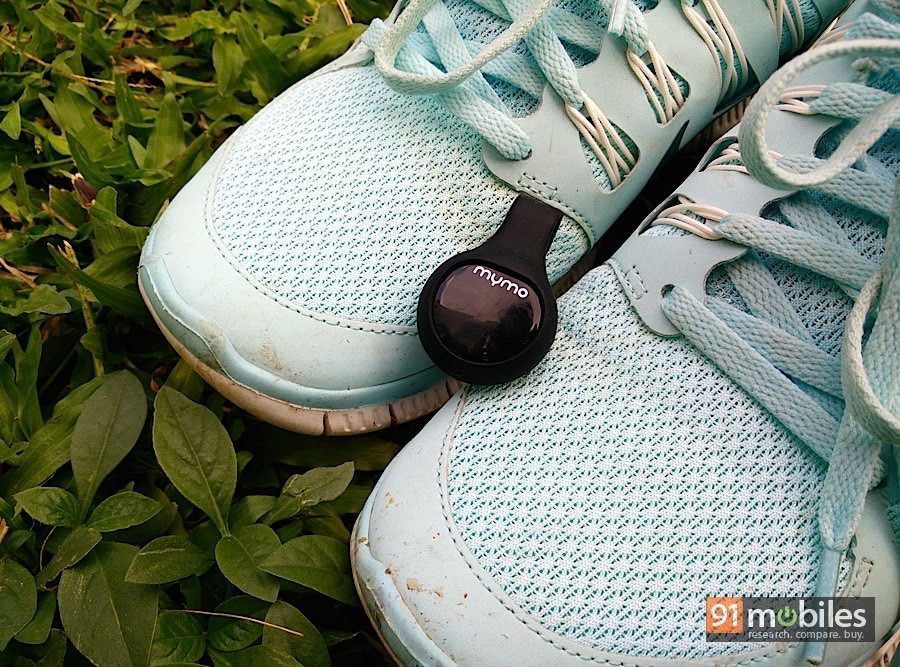 In the span of the last year, fitness trackers have gone from being niche to ubiquitous. While a select few like the Fitbit Flex and Nike+ FuelBand dominated the space in the past, lately it seems like every technology brand worth its salt wants to dabble in the fitness domain.
Dubai-based company Tupelo though, is no stranger to fitness products. It specialises in health and wellness devices, wearables in particular. Among the products in its kitty are a heart rate monitor and a 'smart' weighing scale. The one we have our hands on though is the mymo, a fitness tracker with a neat trick up its sleeve. Pretty much every fitness tracker (and even our smartphones) can calculate steps walked, distance covered and calories burnt. So, to differentiate its product from the rest, Tupelo has decided to 'reward' mymo users for sticking to their fitness goals. Depending on how many MyMiles you amass, you'll be rewarded with talk time, air travel miles, gas cards, groceries, and more. While the idea certainly seems enterprising, it's the execution that matters in the end. To find out how the mymo fared in real life, we used it for over a month to bring you this review.
Clips to the hip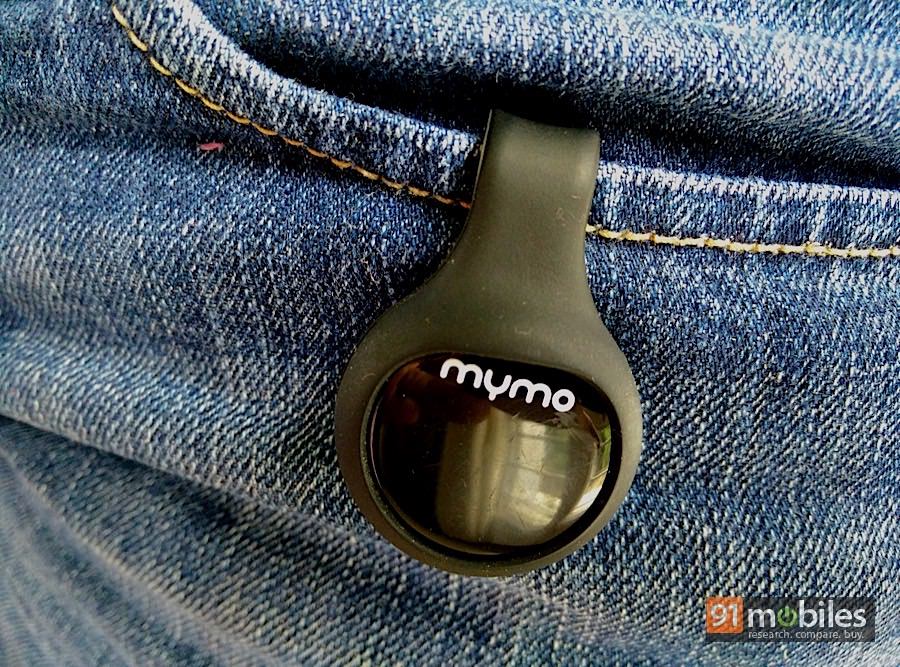 While most fitness trackers in the market feature a wristband design, the mymo is different. Instead of being embedded in a strap, it's encased in a clip-on sheath that can be worn on your belt, trousers, shorts or other similar attire. The device itself is a round piece of plastic, about the size of a coin. The rubberised cover features a hook on one end, which can be securely fastened to your clothes. The mymo also ships with a belt lanyard, in case you don't want to clip it on. Wearing the mymo on your waist has it advantages, because it remains hidden most of the time, but unlike a wristband, it can't be worn with all outfits. If you're wearing a dress, Indian wear or any other 'incompatible' clothes, you're going to have to leave the mymo at home.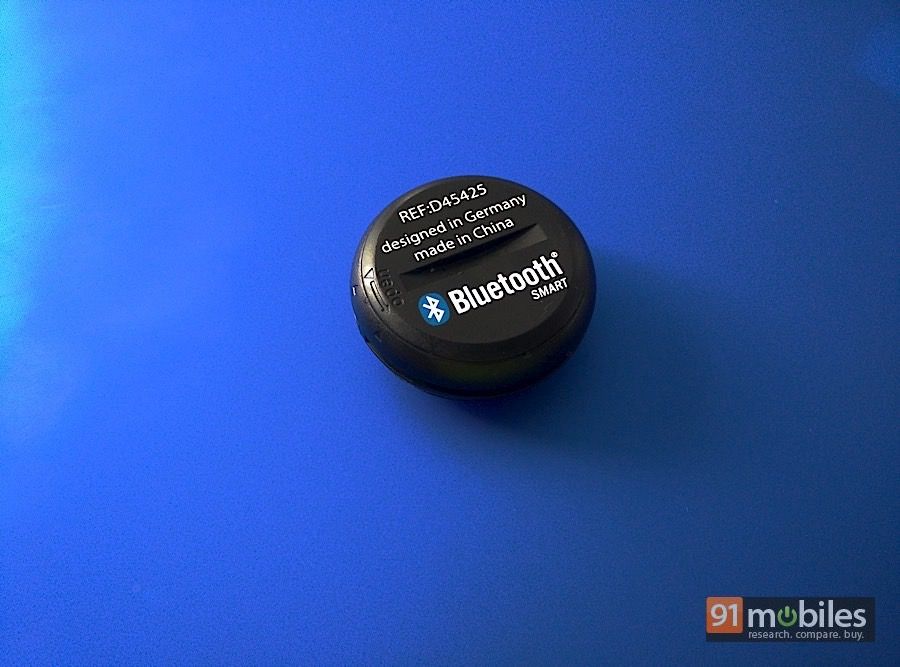 Our unit came in a black case, but you can get one in a range of different colours including blue, green, orange, pink and white. The tracker itself is quite minimalist, with only mymo branding visible on the surface. The shiny material makes it prone to getting scratched while you're wearing it, and our unit was covered in a mesh of fine lines after a month of use. Also on the device are three LED indicators. The mymo can be popped out of its cover, and at the back you'll find Bluetooth branding, and a large notch which needs to be unscrewed to expose the battery beneath. While Tupelo hasn't provided any tools to remove the rear cover, you can just use a coin to twist it open. Inside, you'll find a regular watch battery, which according to Tupelo lasts for up to six months. When the battery runs out, you can simply head over to any watch store to have it replaced.
It's also worth mentioning that the mymo is not a touchscreen device. It stores data locally, transferring it to your smartphone when paired over Bluetooth.
Glitches galore


To begin using the mymo, you'll first need to sign up for an account on the mymolife.com website. You need to enter a few personal details here, including your name, weight, date of birth and location. You can't begin using the device straight away though, and you'll need to wait until you get a confirmation email from the Tupelo team saying that your account has been activated.
The next step is downloading the TupeloLife app. The box says that the app is available both on Android and iOS, but at the time of writing this review, only the former was available. We reached out to Tupelo about this, and were told that the iOS app is still pending approval on the App Store. As an alternative though, Tupelo is shipping a free Bluetooth dongle for those users who don't have an Android smartphone. The device plugs into a Windows PC and can be used to sync data from the tracker. Unfortunately, it isn't compatible with Mac or other operating systems.
The app itself fairly straightforward, and works with Tupelo's other fitness devices too. On opening it up, you'll first be asked to pair your mymo. To do this, you need to gently shake the tracker until all three LEDs light up (red, orange and green). If Bluetooth isn't turned on, you'll be prompted to do so. Once the mymo is detected, you have to shake it again to sync the collected data. Your personal data appears on a screen neatly segregated into four blocks – Steps, Calories, Distance and Weight. At the bottom, you'll see two tabs for Heartbeat and Minutes Walked, but since the mymo doesn't monitor your heart rate, the former remains blank. Clicking on any of the four blocks will show you more details about each activity. So if you click on Steps, you'll see your target, steps walked and steps remaining. You can also view a bar graph which will show you which times of the day you've been the most active.
The mymo can store up to 35 days of data, and once it's synced, you can view your progress on any given day through the app. Unfortunately, there's no way to track your accumulated MyMiles within the app, and we hope Tupelo will bring this functionality in a future update. The app itself is fairly glitchy as of now, and frequently crashed during our testing period. It's also incompatible with tablets, and we found that it doesn't work with all Android smartphones either.
Once your fitness data is synced with the app, it is then pushed to the server, and can be accessed from the mymolife.com website. The web interface displays a dashboard of sorts, from where you can view all your synced data, download weekly and monthly reports, and view leaderboards.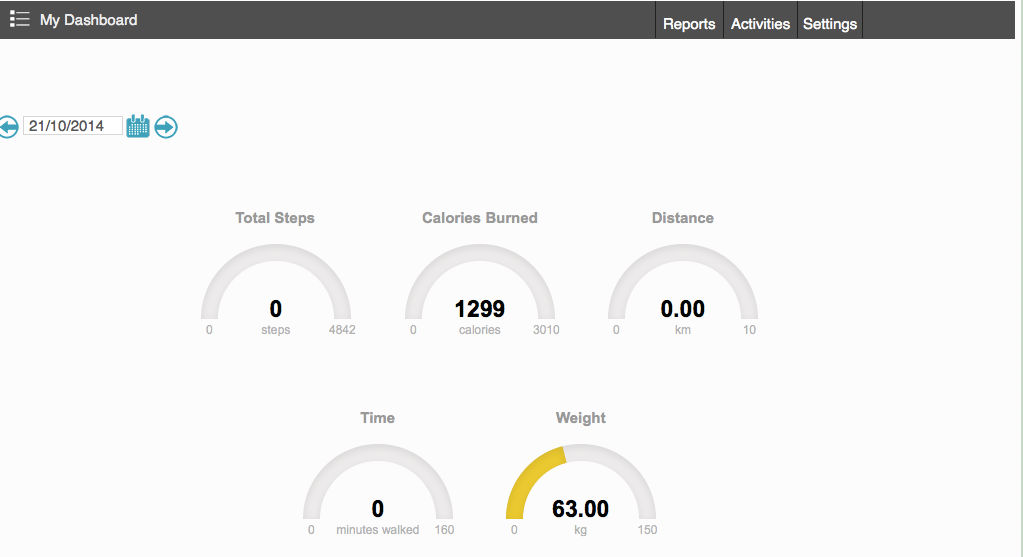 Unfortunately, like the app, the website too has some issues. Despite the app confirming that the data was synced to the server, the website often failed to display this information. The buggy interface is definitely a turn off, and something we would have expected Tupelo to sort out before launching the mymo.
Not very rewarding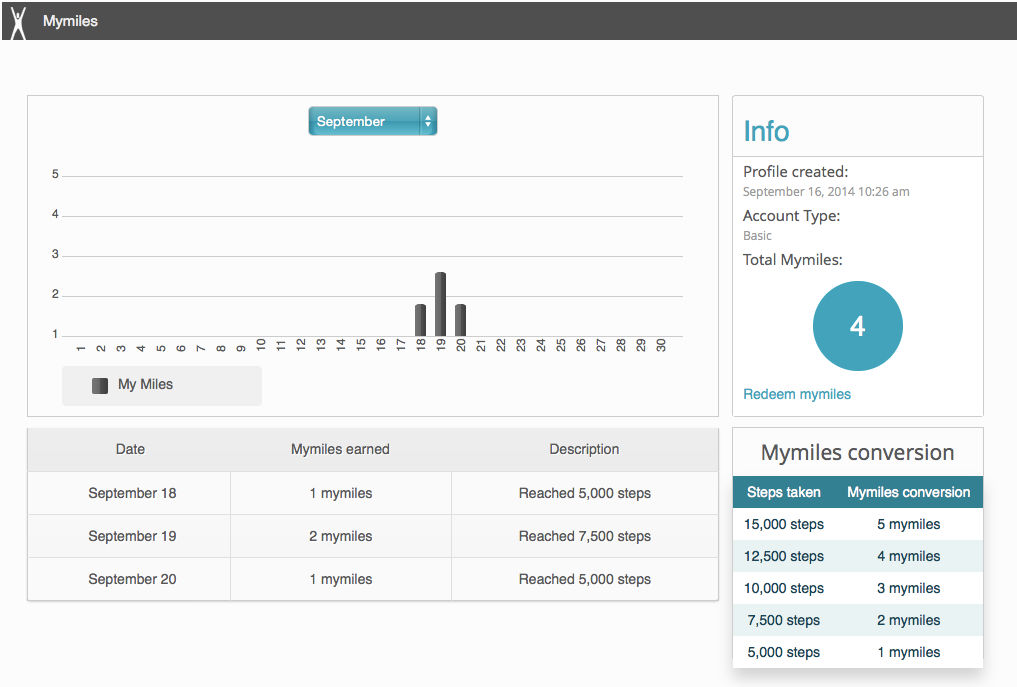 Tupelo has been promoting the rewards system as the USP of the mymo. MyMiles are accrued on the basis of steps taken. For instance, you get one mymile for 5,000 steps, two for 7,500 steps, three for 10,000 steps, four for 12,500 steps, and five for 15,000 steps. However, after using the mymo for a month, we found that the website had recorded only four MyMiles, when it should have been far more. When we checked, we found that it hadn't synced any data since the third week of September, despite a contrary message from the app.
The MyMiles that we did have though, we couldn't redeem. This, unfortunately, is not a glitch, and is because Tupelo is currently running a 'Go For Gold' promotion, where the top 100 mymo users who amass the most miles by January 1st, 2015 will win one gram of gold.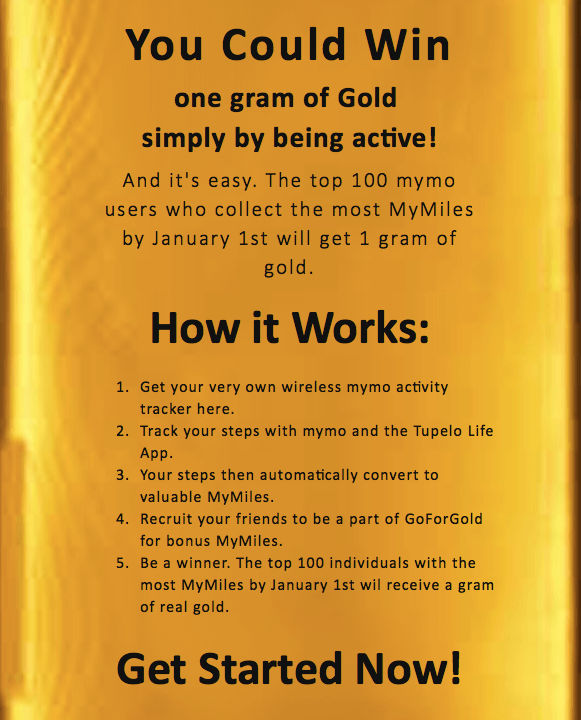 We don't know about you, but the prospect of winning gold doesn't seem very motivating to us as much as the company hopes it would, and we're sure many folks will feel the same. Plus, the fact that current users can't view or redeem available rewards until 2015 makes the entire program feel like a damp squib. Tupelo has confirmed that it will be debuting the rewards system in January 2015, and when it does, you will be able to exchange your collected MyMiles for rewards.
So, since we can't tell you how good or bad the rewards system is, we'll just focus on the fitness tracking aspect. To start with, the mymo begins by setting a goal of 3,000 steps per day, and changes its algorithm based on your daily habits. Your daily target keeps changing according to your activity – the more active you are, the higher your daily goal. At any point, you can shake the mymo to figure out whether you've completed your target by checking the LED indicator. If you've still got steps to cover, it glows red, but if you've reached your daily target, it shines green.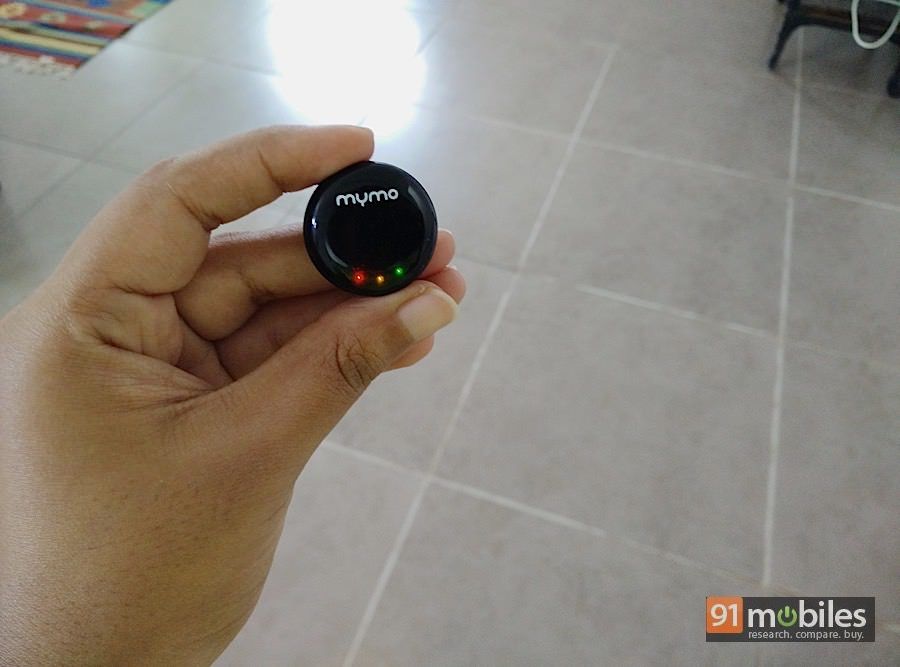 The goals make the mymo more advanced than a plain 'ol pedometer. If you're even a teeny bit competitive, you will find yourself trying your best to reach your daily target – whether it's by going for a jog in the morning, taking the stairs instead of the elevator, making it a point to stand up and walk around when you're on a call, or taking a brisk stroll after dinner. Provided you continue to achieve your daily goals, the mymo can help you maintain a minimum level of activity, but we doubt fitness enthusiasts will find much use for it.
Verdict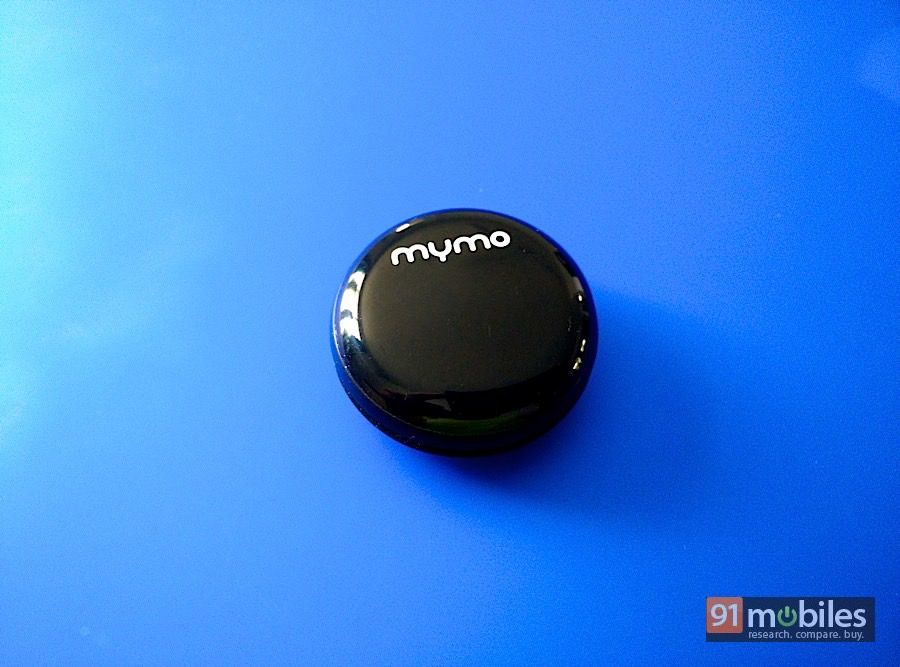 The mymo, like the GOQii fitness band (review), is also subscription based. It is available in a choice of two packs. The base pack, priced at Rs 4,220, will get you get the mymo tracker and a one-year subscription to the rewards program. After this period, you'll need to shell out Rs 2,500 per year to continue to get access to the rewards. If not, you can continue to use it for basic functions. There's also a premium plan, which is being introduced next year. It will be priced at Rs 9,999 and will include a personal coach and 24/7 remote access to a doctor. If you take only the base plan into consideration, the mymo is quite affordable as far as fitness trackers go. The GOQii and Sony SmartBand SWR10 (review) are the only two viable options available in the same price range. Xiaomi's own Mi Band also looks promising (and super affordable), although it's yet to launch in India.
Overall, we felt that the mymo is a handy little device, but one that is still a work in progress. The clip-on design is restrictive, while the app and website need polishing. The rewards program, which is the highlight of the tracker, is also something we couldn't experience, and we expect you'll need to have a significant number of MyMiles before you can cash them in for something. Tupelo has told us that they're working on a second-gen version of mymo, which will pack in several new health features, including a heart rate monitor. We assume it will sport a wristband design, which would make it easier to use. Not many devices get it right on the first try, and our advice is to wait for the next iteration of the mymo.


Price: Rs 4,220 onwards


Editor's rating: 6 / 10

Pros:
Long battery life
Doesn't require to be synced every day
Easy to set up and use
Cons:
App is glitchy
Rewards program currently unavailable
Website still has technical issues
Clip-on design is restrictive