SSTL providing CDMA telecom services under the MTS brand name has officially announced on its website that it will shut down its operations in UP (East) circle today.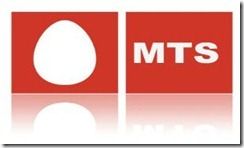 MTS had informed its customers in the UP circle previously about the shutdown that was going to take place through its blog and had also instructed them to complete the balance and various benefits attached with their account a day before. The company had also informed its users well in advance to avail the Mobile Number Portability Service before the shutdown, so that they could switch to some other operator in order to avoid inconvenience and retain their existing contact number.
MTS' operation license was cancelled by the Supreme Court of India at the tail end of last year, following which it had shut down its operations in 10 circles of the country including Haryana, Bihar, Himachal Pradesh, Andhra Pradesh, Assam, Jammu and Kashmir, North East, Madhya Pradesh, Punjab and Orissa.