Yet another Wi-Fi pocket router landed in India. MTS India, the mobile and data services provider introduced the new MTS MBlaze Mobile Wi-Fi Router to the customer base in India.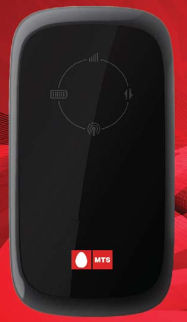 If you remember, we discussed about Vodafone Mi-Fi router (GSM/3G) in the last week and before that we also explained about the Tata Docomo Wi-Fi hub which supports CDMA and GSM/3G networks of TTSL. This product is very much similar to such offering announced by the competitors. MTS MBlaze is a smallest OS-independent RUIM based mobile Wi-Fi router, it works on CDMA-EVDO radio. The user can share the 3G data to any five Wi-Fi enabled devices.
Quick Specifications:-
Model: ZTE AC30
EVDO Rev.A 800/2100 MHz
Wi-Fi 802.11b/g
Wi-Fi Security WEP/WPA/WPA2
USB 2.0 HIGH SPEED
Speed: Download upto 3.1Mbps and upload upto 1.8Mbps
Dimension: 99mm × 53mm × 14mm
Weight 80g
Operating system Windows 7, Windows Vista(32bit or 64bit), Windows XP (SP3 or later), MAC(10.4 or later)
Power Adapter 5V/700mA
Battery capacity : 1500mAh
Working time : About 4 hours
Standby time : About 100 hours
MTS MBlaze Mobile Wi-Fi Router is available in select cities for
Rs.5499.
MTS is offering some interesting data plans including unlimited day plans.