Mahanagar Telephone Nigam Limited (MTNL) has become the first telecom provider in India to offer high quality video calling service. The services have been officially launched in Delhi and Mumbai yesterday.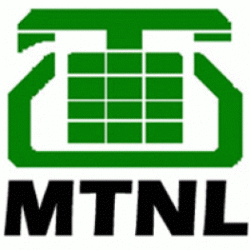 MTNL partnered with Ahmedabad based Information Communication Technology (ICT) solutions provider Sai Infosystem Limited to create this service.
MTNL customers can use their existing connections as well to make high quality video calls through MTNL's landline or Fibre network. MTNL will be providing special Private Virtual CIrcuit (PVC) on broadband connection through which video calls traffic will flow. This service can be used on MTNL/BSNL network to make HD Voice and Video calls at a charge of Rs. 2.50/ minute.
VOIP service such as Call Waiting, Caller ID, 3-Way Conferencing, Call Log, Video Phone Book, Off Hook Auto Dial, Auto Answer, Early Dial and Speed Dial, Redial, Volume Control, Visual Message / Voice-mail Indicator, Downloadable Custom Music Ring Tones, Call Hold, Call Transfer, Do Not Disturb, Call Forward, Mute, Caller Block will be available with this service.
This service will be useful to government and private organisations for video conferencing, review meetings or training sessions on the telephone at 25% of the current costs. The video phones can be connected to televisions or projectors for large screen conferencing.
News for expansion of this service to the rest of the country is not yet out. This service may not be of much use to private phone users as cheaper (in some cases free) voice calling facilities are already available. The main target audience is likely to be the big enterprises and government offices.