After days of speculation
,
Motorola
has officially launched
XT800
, a dual-sim Android touchscreen phone in India today. Motorola introduced XT800, a dual-sim android phone wayback in CES 2010. This handset is probably one of the only dual-sim android phones to come from major established players. We
spotted few options
from Gigabyte and I-Tel, but we dont consider them as major brands.
XT800
is dual-sim with dual-standby mode which is quite useful. This phone was initially introduced for the chinese market and was codename
ZHISHANG
.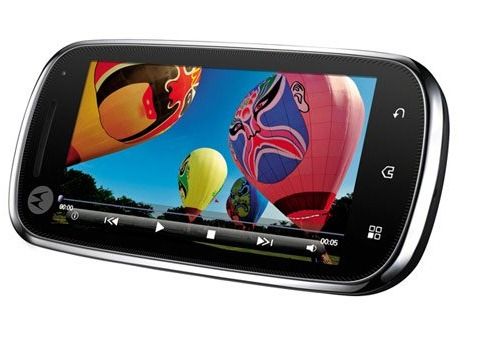 XT800
is a full-featured business-cum-media smartphone. It has all the features to handle the business requirements such as email, document viewers, OCR, handwriting recognition etc., It has all the media features such as 5MP Camera, High definition video playback facility, HDMI Port. "We have specially designed the Milestone XT800 to provide infotainment-on-the-go for consumers who want a device that matches the demands of a hectic lifestyle like that of a senior professional," Motorola Mobility India Country Head Faisal Siddiqui said. Motorola XT800 is priced at
Rs. 31,999
, which I think is very very expensive for the hardware specs. No doubt that this is the only option available in the market with reasonably good hardware specs. But 32k for this handset does not make sense, unless you have some extremely niche needbase. In which case, we would like to hear your requirements out 🙂 Quick Overview Motorola XT800 Features and Specifications: Dual SIM (CDMA-GSM) 3.7-inch touch display 5-megapixel camera Expandable memory up to 32GB Android OS v2.1 550 Mhz processor 256MB RAM Wi-Fi connectivity 1390 mAh battery