Motorola Mobility unveils a mini-sized candybar shaped mobile phone with QWERTY keypad. The company introduced the device by announcing it has a "very practical QWERTY keyboard". Initially, our thoughts went on identifying that the company could have failed to notice the term. However, we tried to dig deeper and identified enough justifications to the term "Practical" for this QWERTY keyboard. The new Motorola MotoGo keypad buttons are perfectly shaped and efficiently placed on the device that you will never misspell a word again. Adding to that, the keyboard carries a dedicated Google search button, delivering a Smartphone like experience. The user will not have to squint to see all the letters on the keys.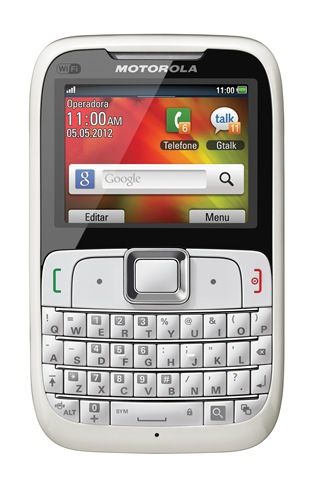 Motorola MotoGo EX430 comes packed with a built-in camera with instant uploading facility. The device keeps you constantly engaged with friends and peers to share the joyous moments in life. Motorola MotoGo can streamline your search and quickly find information with just online click. Organizing your contacts and the messages are as easy as possible. The device can also convert in to a WiFi hotspot whenever required to share internet with others. Apparently, the device has a Bluetooth connectivity and it almost became a standard connectivity option with all Smartphones and feature phones. Above all, the device has an access to other Google Mobile™ services like Gmail™, Google Maps™, Google Talk™, Google+™ and Youtube™.
The new Motorola MotoGO EX430 is now available in Peru through major carriers and soon it might reach the global markets.