Motorola has launched its Defy+ for the Indian market. Powered by 1GHz processor, Motorola Defy+ is based on the latest version of Android 2.3 (Gingerbread). Water resistant, dust proof and featuring scratch resistant Corning Gorilla Glass, the smartphone comes with the pre-loaded CardioTrainer application, which transforms the device into the perfect running mate, the company said.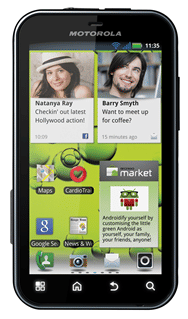 With 3.7-inch touch-screen display, Motorola Defy+ offers an AdobeFlash 10-enabled browser for a rich web experience. While, this new version of Android boasts a better battery life, an intuitive user interface and improvements on the features you use most – including enhanced calendar and email features and home screen options.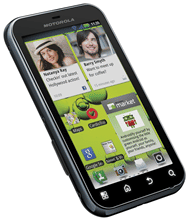 Defy+'s music player lets you access and share your favourite music. Users can also stream their favourite music from desktop with Motorola Media Link. It also features Google Talk and built in apps like the Zinio e-magazine service that allows to keep up with favourite publications on-the-go. Moreover, the phone boasts 5MP camera with flash, digital zoom and auto focus.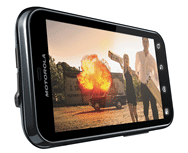 "Motorola Defy+, our latest life proof smartphone, delivers the endurance and design strength to keep up with even the most demanding lifestyles. With faster Web-browsing, social networking tools and great entertainment capabilities, it puts friends and fun in easy reach and lets you stay connected wherever you go," said Rajan Chawla, mobile devices business country head-sales and operations, India and South West Asia, Motorola Mobility. "We designed Motorola Defy+ with all the smartphone features you need for a demanding lifestyle." Motorola Defy+ is available in India at select retail outlets in select cities at a best buy price of Rs 17,990. However, the MRP is Rs 19,490.