Motorola Mobility Inc and Verizon Wireless will announce an expansion of DROID family at 2012 International CES (Consumer Electronics Show) held at Las Vegas and Basking Ridge, N.J. In the coming weeks, customers will witness Motorola DROID RAZR™ in new purple color and the new DROID RAZR™ MAXX™ by Motorola. Either of the devices powered by America's fastest, most reliable 4G LTE network by Verizon.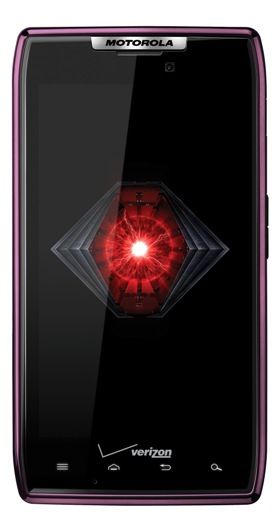 The DROID RAZR by Motorola is a powerful smartphone debuts in purple color in the coming weeks. This device claiming the title of World's slimmest 4G smartphone comes packed with 16GB on-board memory and offers the same great features as the earlier version. With the new color variant, customers can now choose either of the three options including classic Black, pristine White or Purple. Though the intention of introducing the Purple colored version is unknown, we can say that Motorola simply followed the steps of other smartphone players. In the recent past, there are smartphone manufacturers including Nokia, HTC and also Samsung for that matter introduced their flagship devices in Purple and many stylish colors. Motorola following their foot steps trying to test their fate in the market. However, this is a combination of chisel hard DROID and fashionable Purple color. Let's wait to see, if this is a fire or misfire ??? The Motorola DROID RAZR in Purple will be priced $199.99 with a two-year customer agreement from Verizon Wireless.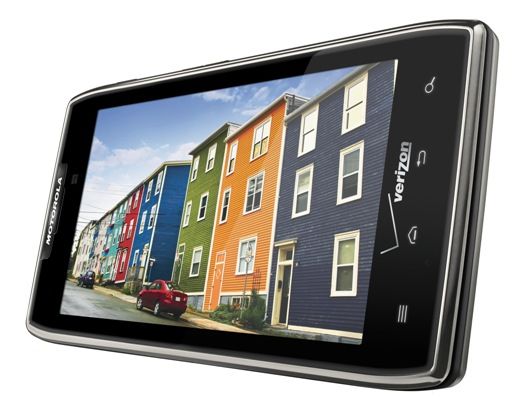 Motorola with Verizon wireless now takes the DROID RAZR to the MAXX. The new Motorola DROID MAXX will join the DROID family to overachieve the performance for customers. This smartphone is designed for customers who enjoy multi-tasking day and nights and for continuous hours. This device comes with a marathon runner with enough endurance that lets customers to talk on the phone for over 21 hours with a single charge. Motorola DROID RAZR MAXX is a long-lasting device comes in an uncompromising 8.99mm thin bar shape. This smartphone comes equipped with 32GB of internal memory and works with 4G LTE networks from Verizon Wireless. DROID RAZR MAXX will be priced at $299.99 with a new two-year customer agreement. Both the device comes loaded with Android OS v2.3.5 Gingerbread and to be upgraded to Android 4.0 Ice Cream Sandwich. DROID RAZR or DROID RAZR MAXX allows user to Stream music, photos and videos from home or work computers straight to the smartphone with MotoCast™, or automate everyday tasks by creating rules using Smart Actions. Customers who purchase DROID RAZR or DROID RAZR MAXX will need to subscribe to Verizon Wireless Nationwide talk plan starting from $39.99 monthly access and a smartphone data package starting at $30 monthly access for 2GB data.