"Presenting the device that has the potential to change the way you use your smartphone"
If the
Moto G
was all about great specs at a mouth-watering price, its sibling, the
Moto X
is about innovation in the real sense. Compared spec-by-spec to similarly-priced smartphones, the Moto X would probably want to go hide in a barn, but it plays in a field
where pure specs take a backseat
. While the device does include a special chip that enables most of its cool capabilities, the real hero of the story is software. We'll get to them shortly, and will have a full review out very soon. But let's get acquainted better with the device for now, as we try and tackle some of the commonly-asked queries.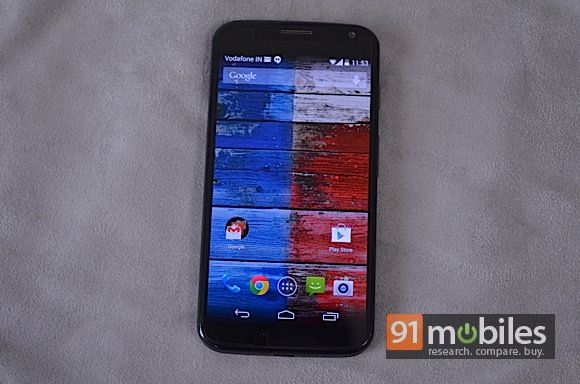 What kind of specs does the Moto X offer?
The Moto X features a 4.7-inch 720p, marginally larger than the Moto G that sports a 4.5-inch display of the same resolution. While the main horsepower is provided by a dual-core Snapdragon Pro chip clocked at 1.7GHz, the processor is actually part of Motorola's X8 mobile computing system that also includes quad-core Adreno 320 graphics and two dedicated cores for voice processing and contextual computing. In addition, the device offers 2GB of RAM, 16GB of non-expandable storage, a 10-megapixel primary shooter with flash, a 2MP selfie cam and a sealed 2,200mAh battery, along with a whole range of connectivity options including dual-band Wi-Fi ac, Bluetooth 4.0, DLNA, NFC and USB OTG.
What about network and SIM support?
The Moto X supports LTE, but unfortunately, not the band available in India. It's backward-compatible of course, and works on 3G networks seamlessly. Unlike its smaller sibling which is a dual-SIM device, the Moto X accepts a single SIM and that too of the nano variety. Yup, this is the same tiny chip that goes into the Apple iPhone 5 / 5c / 5s and the Nokia Lumia 1520, and you'll need to get one from your telecom operator if you're migrating to the Moto X from any other device.
Just 16GB of storage? How much do I actually get?
While Motorola sells the Moto X in 16 and 32GB variants in the US, it has chosen to sell only the 16GB version in India.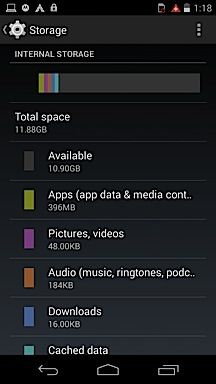 A little under 11GB is available to use, though you can also make use of its USB On-the-Go capabilities to connect external flash drives to the handset by means of an adapter. This isn't as convenient as having a microSD card slot, but is still super useful in a pinch.
What version of Android does the Moto X run? Does it also feature stock Android UI like the Moto G?
The Moto X sold in India comes with the latest version of Android, i.e. 4.4.2 KitKat out of the box. Stock Android aficionados should love it, since the interface is completely devoid of any customisations, feature spam, or bloatware.
What is Moto Maker and is it available in India? What are my options as far as the device customisation is concerned?
Moto Maker is Motorola's customisation service that allows you design your own Moto X and choose the colours of the back panel and the accents, and even add your own custom text. Sadly, this service isn't available in India.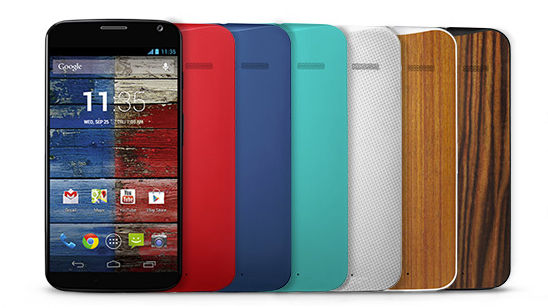 However, you can choose between black, white, red, royal blue or turquoise. In addition, two wooden finishes are also available, and if you're prepared to pay Rs 2,000 extra, you can choose between walnut and teak too. Note that the Moto X doesn't feature a removable rear panel unlike the Moto G, so you'll have to go with the colour you choose at the time of purchase. Of course, you can still get differently-hued cases for it.
Right, so what about those innovative features you told us about?
We haven't forgotten. We were just trying to save the best for last. You see, the Moto X uses a special X8 chip which is actually a combination of the 1.7GHx dual-core Snapdragon processor, a quad-core graphics processor and two special cores that enable some very cool features. We'll get to those in a bit, but let's start with the preloaded apps.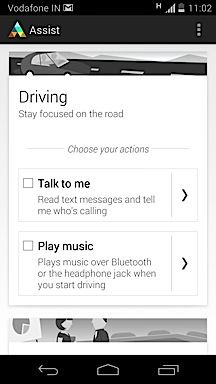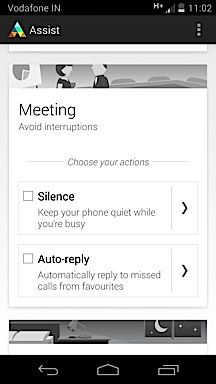 As we mentioned earlier, there's no bloatware on the Moto X, but you do get the
Motorola Migrate
and
Assist
apps we saw on the Moto G. The former helps you transfer your personal data from another device when you're switching to your new Moto X, while
Assist
is an automation app that changes the phone's behaviour based on certain conditions. It can, for example, detect when you're driving and reads out text messages, or switch the phone to silent if you're in a meeting (depending upon your calendar entries). There's a
Motorola Connect
feature available too, that throws up texts and calls right on your desktop using a Chrome browser extension. Another interesting convenience included on the Moto X is the ability to launch the camera directly from standby using two quick twists of your wrist.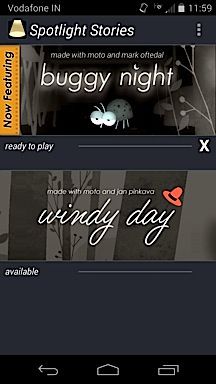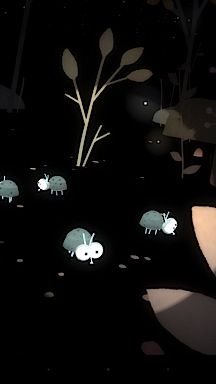 Start using the phone, and in some time, you may be surprised to discover an animated red hat dancing around on the home screen. Tap on the hat and Motorola's
Spotlight Player
launches, taking you through an interactive, animated story that plays out on the screen. The first story available is called
Windy Day
, and has been created by Jan Pinkava, the co-director of Pixar's
Ratatouille
. Motorola has recently updated the app with a new story labeled
Buggy Night
. Both of these are short, fun animations, that can be controlled as you turn around physically, changing the direction the phone is pointing in.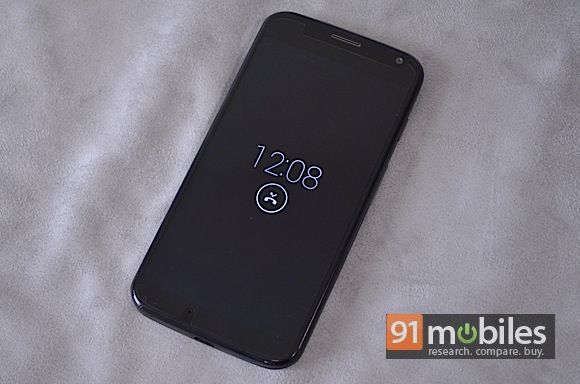 And now the features that can change the way you use your phone. One of them is tagged Active Display, and is responsible for throwing up icons indicating notifications on the screen when the device is on standby. These notifications fade in and out, and appear when the device is removed from a pocket or a bag, or lifted up from a table. Utilising the AMOLED display's inherent qualities, these barely consume additional battery power, and are actionable as well.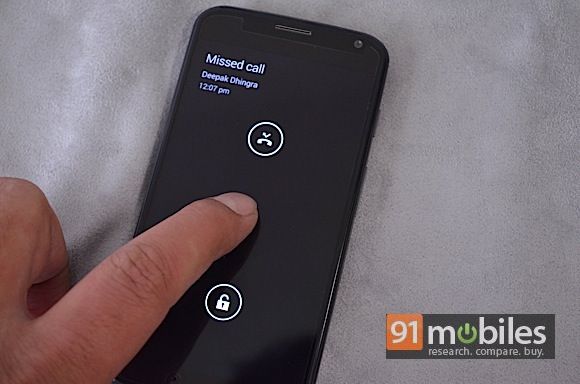 When you touch the icon with your finger, you get to see the details regarding the notification on the top of the screen, and dragging upwards will unlock the device and jump straight to the app responsible for it. Dragging downloads will just unlock the handset.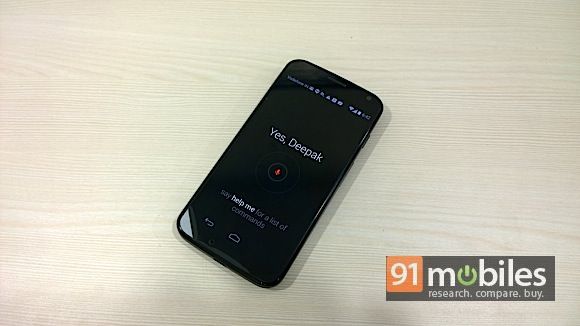 Think that's nifty? Let us tell you about Touchless Control. Courtesy the dedicated co-processor that's always-on and keeps listening for the activation hotword, you can basically control the Moto X and make it do things without even touching it! The hotword phrase is 'Okay Google Now', and you'll need to train the device by recording this thrice in your voice when you set up this functionality for the first time. After that, the smartphone will be always keeping an ear out for this phrase, and will activate Google's voice search as soon as you say it. You can ask "what's new" to make it tell you about missed events and waiting notifications, dial out to a contact, SMS or email someone, set alarms or reminders, start navigation using Google Maps, or make Google searches. Remember, all this, without even touching your phone! And this only works with the voice of the person it has been set up with, so someone standing next to you can't activate it on your Moto X.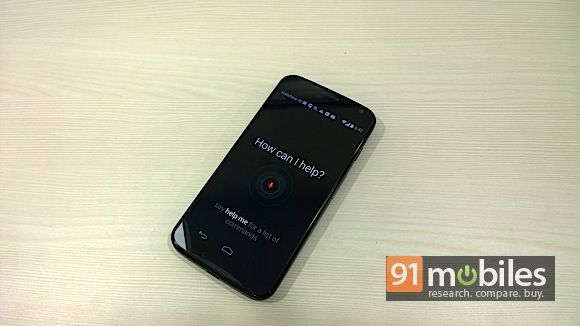 Just imagine the possibilities – lying in bed on a Sunday morning, with the phone on your bedside, and making it check if you've missed something. Or launching navigation while you're driving. Or making an SOS call when your hands are tied behind your back. Maybe our imagination is getting the better of us, but the possibilities are endless. Of course, a lot of this is possible on other Android devices too – most notably the Google Nexus 5 that detects the same 'Okay Google Now' hotword – but you'll still need to unlock the device and be on the home screen for it to work. On the Moto X, true touchless control takes things to a totally different level. If that doesn't
change the way you interact with your smartphone
, we don't know what will.
What's the outlay involved?
The Moto X is
priced at Rs 23,999
for the regular variants, but if you want one with a wooden back, you'll need to shell out Rs 25,999.