"Join us for a closer look at the Moto Mods accessories for the Moto Z and Z Play"
Moto's latest smartphones, the Z and the Z Play are special, and that's more than what we can say for most recent launches. Well truthfully, the LG G5 (review) was the first mainstream phone to give us a small, but real glimpse at modularity, so the new Moto duo isn't a true pioneer in the strictest sense. That said, thanks to way Moto has implemented and made use of the semi modular concept, perhaps the Z and the Z Play stand a better chance of taking us a step closer to the ultimate dream – a truly modular phone that lets you swap out components and add functionality at will. The Z pair use optional accessories called Moto Mods to add functionality, and depending on what you want, you can just buy the specific mod and attach it to the back of your Moto Z or Z Play to enjoy its features.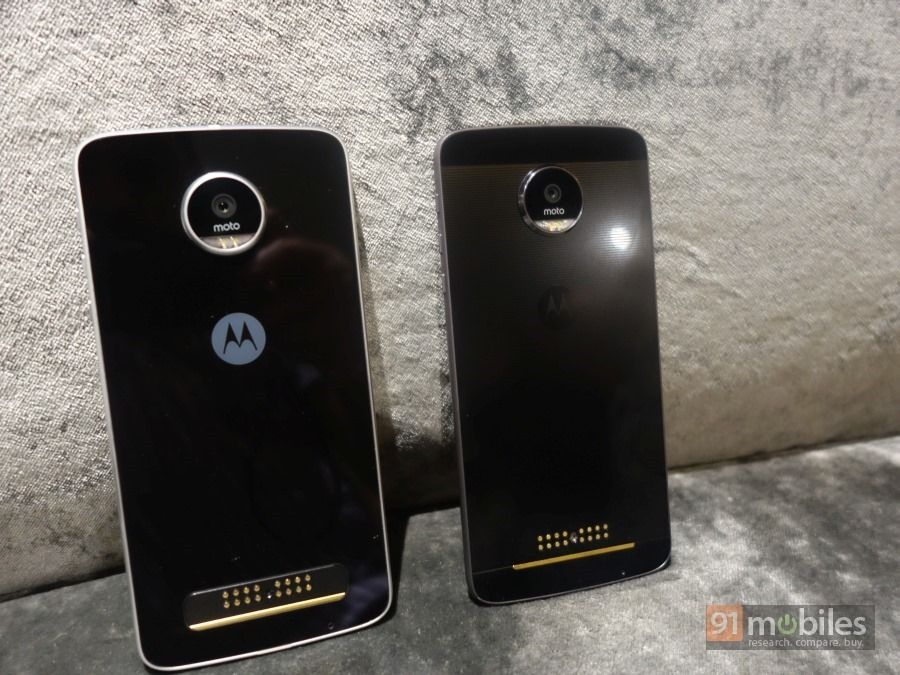 The Moto Z and Z Play feature 16-pin proprietary connectors at the back, and the Moto Mods attach magnetically. All you need to do is just align the phone's camera with a matching hole in the Mod accessory, and bring the phone and the accessory together, and voila, you're done. The phone beeps to acknowledge the mating, and after that, you can just go ahead and enjoy the new functionality you've just added to your phone. The best part is that the Moto Mods do not need any setting up or any configuration – they just work as soon as they're connected, and are hot swappable too.
Related read: Everything you need to know about the Moto Z's Moto Mods accessories
Here's a look at the Moto Mods in action and the functionality each one of them brings with it.
Incipio offGRID Power Pack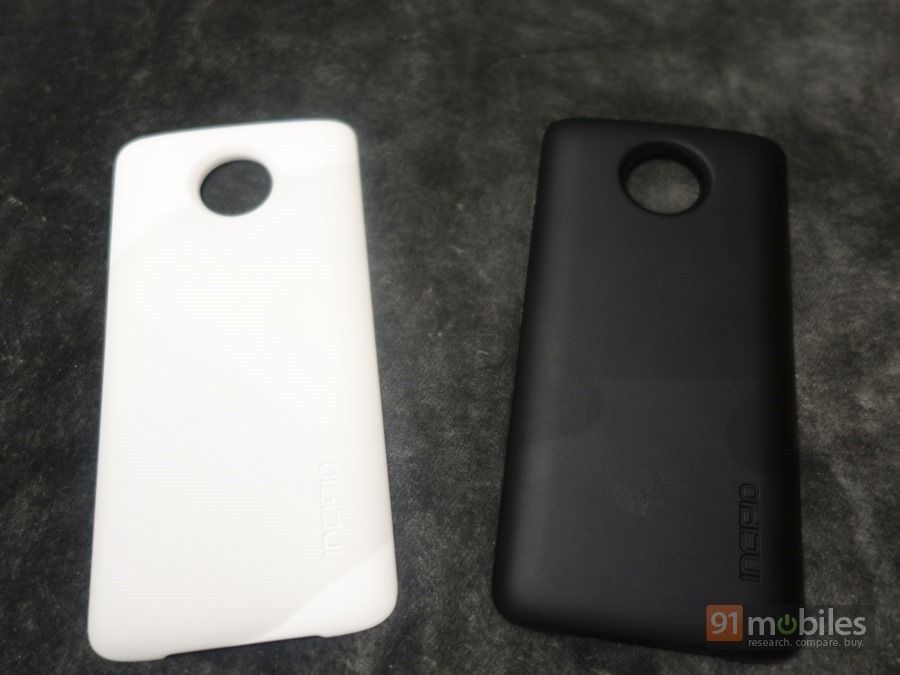 As the name suggests, this is basically an additional battery that clips on to the back of your Moto Z or Z Play, and prolongs battery life. The battery capacity is rated at 2,220mAh and once it's clipped on, the battery indicator on the status bar of the Moto Z / Z Play displays remaining levels for both the phone battery as well as the power pack separately.
Tapping on that displays battery consumption chart for the two batteries individually as well. The power pack itself doesn't have a charging port but can be juiced up via the connected phone. Moto also has another variant of the power pack that comes with wireless charging, so if you opt for that one, you can just charge it directly using a compatible wireless charging plate.
JBL SoundBoost Speaker
When you need to add some zest to a get together or just enjoy some music or videos on your own, the JBL SoundBoost is the Moto Mod you need with your Z or Z Play. This accessory adds a pair of 3W speakers to your phone, promising richer, louder audio. It comes with a built in kickstand so you can prop up your phone to make your media experience more immersive, and even includes an integrated 1,000mAh battery to make sure your entertainment doesn't get interrupted. A USB Type-C port is present on the JBL SoundBoost for charging.
Moto Insta-Share Projector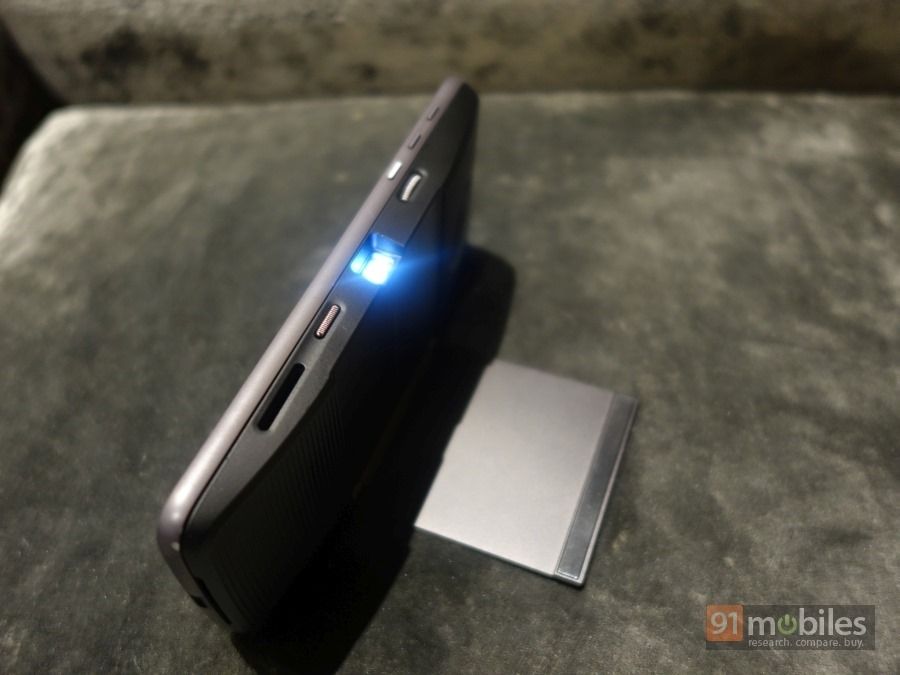 While the JBL SoundBoost boosts the audio, the Insta-Share Projector is a better option if you really want to enjoy your videos. It integrates a 480p DLP projector and mirrors your phone's display, letting you beam it to any flat surface (like a wall, ceiling or table). Moto says the projected image can be up to 70-inches in size.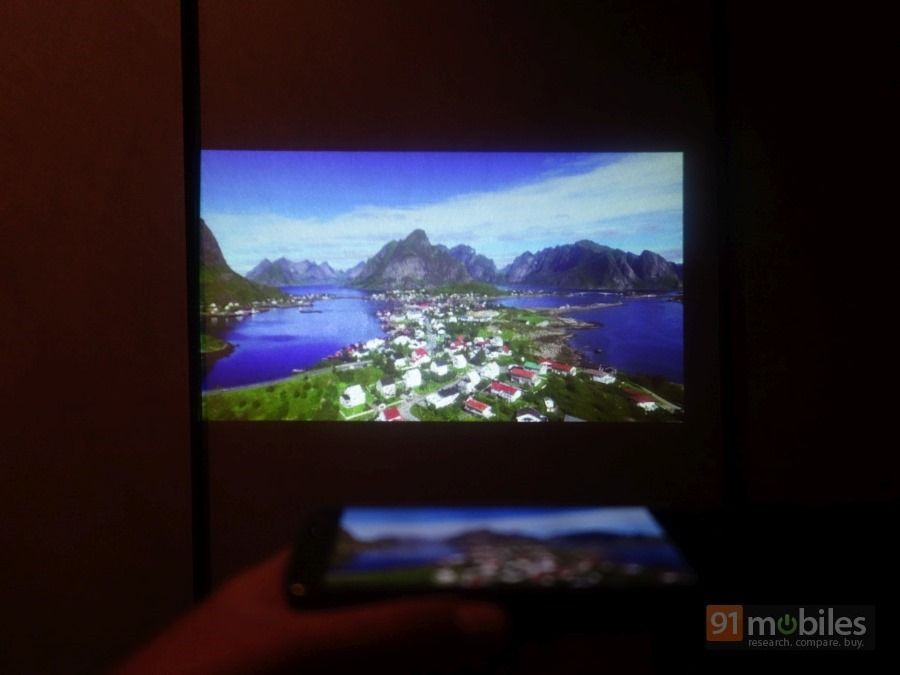 Only one Moto Mod can be connected at a time, so you'll have to ditch your JBL SoundBoost if you want to attach an Insta-Share projector to your Z / Z Play. The audio will be routed via the phone speaker as usual, but a regular Bluetooth speaker can be used if you want better sound quality. The Insta-Share protector comes with a kickstand and a 1,100mAh battery (includes a USB Type-C for charging). As with the other Moto Mods, this accessory is plug-and-play as well, and the only controls it has include a power button and a focus wheel. What's more, it even features auto keystone correction, which means you'll see a nicely aligned image regardless of the angle the projector is placed at.
Hasselblad True Zoom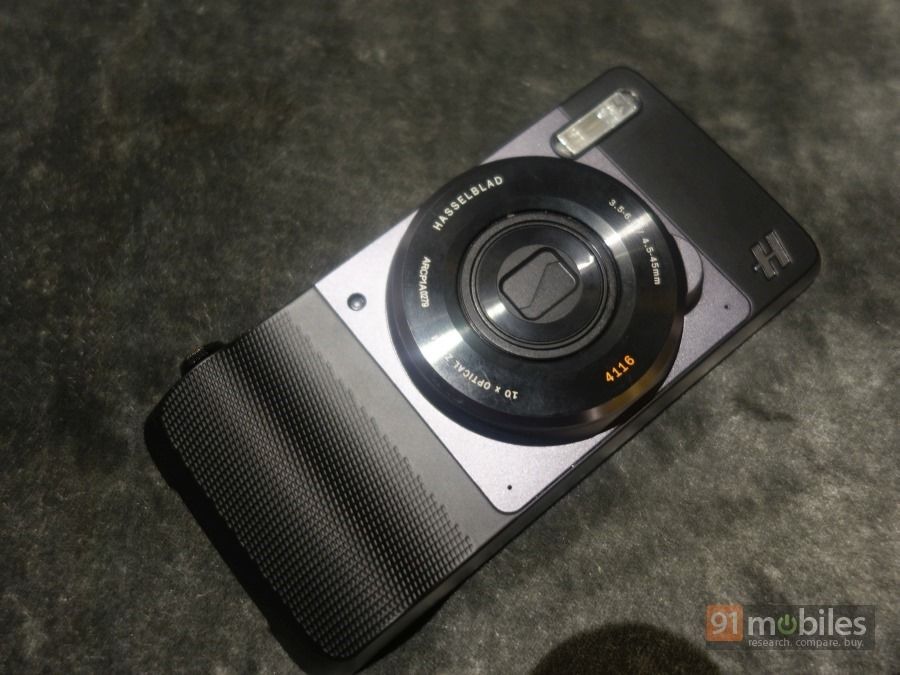 We've saved the best one for last, as the Hasselblad True Zoom is really our favourite Moto Mod. Hasselblad is an iconic camera brand from Sweden, known for its super-pricey medium format cameras. The True Zoom Moto Mod basically converts your Z / Z Play into a proper point and shoot, complete with a 10X optical zoom, a 12-megapixel sensor and a xenon flash.
The accessory offers a nice grip, a dedicated two-step shutter key and a zoom lever, apart from a power key. Do note that the Hasselblad True Zoom doesn't have a battery of its own, and instead, draws juice from the smartphone. After you connect it and power it up, the retractable zoom lens pops out and the phone's screen becomes the viewfinder. Then you can use the zoom lever to get closer to your subject and press the shutter key or the virtual one in the phone's camera app to shoot. When this accessory is connected, the camera app also display a special menu indicated by an 'H', which presents a range of special filters and effects you can use. Worth noting that the camera app boasts a pro mode of its own, which lets you tweak various parameters like ISO, white balance etc.
Moto Style Shells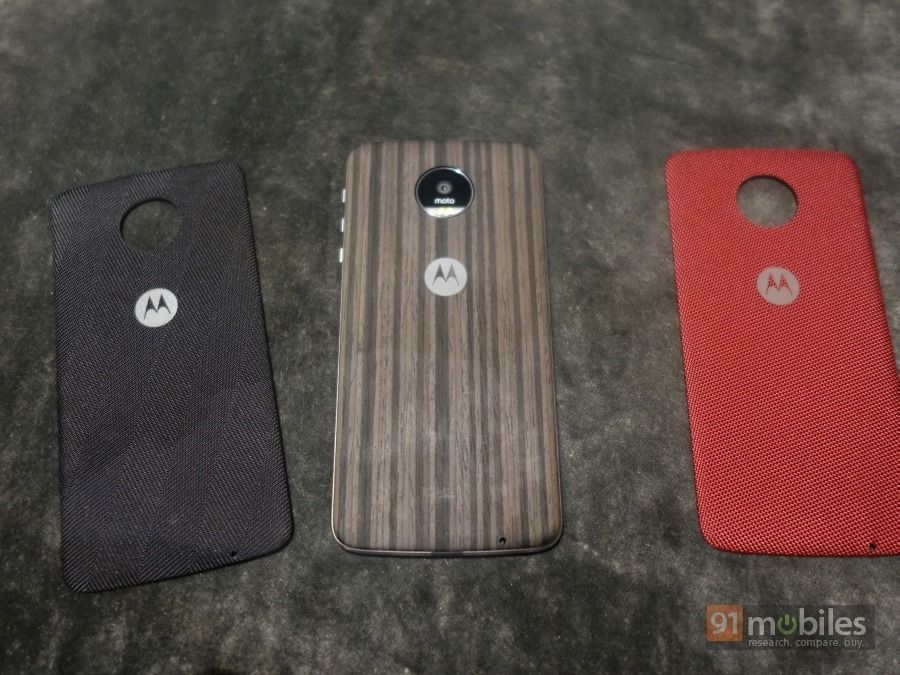 While we wouldn't call them Moto Mods, the Style Shells also use the same magnetic mechanism to latch on the back of your phone. These are back panels available in a variety of different finishes, allowing you to customise the look of your phone. Some of the options we saw included wood and ballistic nylon, and leather would be another option as well.
Both the Moto Z and the Z Play are compelling phones in their own right, but the Moto Mods take them to a whole new level, and that's what excites us most about these new phones. As we said, the Hasselblad True Zoom is our favourite, but depending on what you need, you can opt for something else or the entire set. Moto has already said that these accessories will be compatible with future Z family phones as well, but we sure hope some more mods are in the pipeline too.

The Moto Mods are priced at Rs 6,999 for the JBL SoundBoost speaker, Rs 19,999 for the Hasselblad True Zoom camera, Rs 19,999 for the Insta-share proejctor, Rs 5,999 for the Incipio offGRID power pack, Rs 1,099 for the wood and ballistic nylon Style Shells and Rs 1,599 for the leather Style Shells. The Moto Mods go on sale via Amazon and Flipkart starting midnight on October 17th, and you can also pick them up at special bundle prices if purchased with either of the smartphones.