"How does this year's Moto G stack up against its predecessor? We compare their key specs"
In 1973, Motorola introduced the world's first commercial cellular device, giving the world a sweet taste of hand-held telephony. Though a king in the business for almost two decades, Motorola eventually lost to its peers – first to Nokia with its innovative feature phones, then to Apple with its revolutionary iPhone. Although Motorola continued to churn out cutting-edge devices like those under its Droid series, it didn't succeed in getting back on to its feet, until 2013.
Under the wings of Google, Motorola produced two stellar devices that helped it get back its sheen. With its innovative Moto X (review) and the affordable Moto G (review) the company managed to create two formidable options for those who wanted a quality smartphone at an affordable price point. Arguably, it was Moto G that brought 'premium budget smartphones' into the limelight. It offered superior specs for a killer price, along with a durable design, leading to several established and newer brands following suit. After two successful generations, Motorola is ready to roll once again as it revamps the Moto G for the third time. So what's different this time around? We compare the second and third generation Moto G smartphones to find out.
Design and Display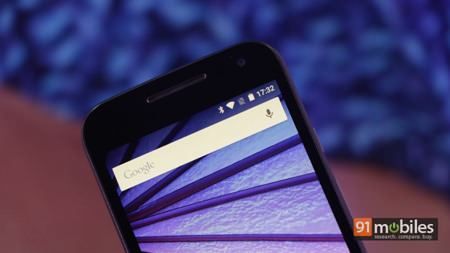 The Moto G (2nd Gen) (review) didn't innovate much in terms of design and retained the look and feel of its predecessor, except for its larger 5-inch display and front-facing speaker grills above and below the screen. The new Moto G, though it inherits the same ergonomic design, now sports a frame with metallic finish, an attempt to make it appear more premium than its previous iterations. The metal accents are evident on the back as well, where you'll find a capsule-shaped metal panel housing the new camera and flash, along with Motorola's cratered logo. Also improved is the quality of plastic used. The back panel is now more durable and sports a textured finish. The screen however is still the same – a 5-inch 720p panel with Gorilla Glass 3 protection. While the Moto G 2nd-gen featured a water-repellant nano-coating, the Moto G 3rd-gen goes all out with IPX7 protection, which makes the phone waterproof (in up to 3 feet of water for 30 minutes).
Performance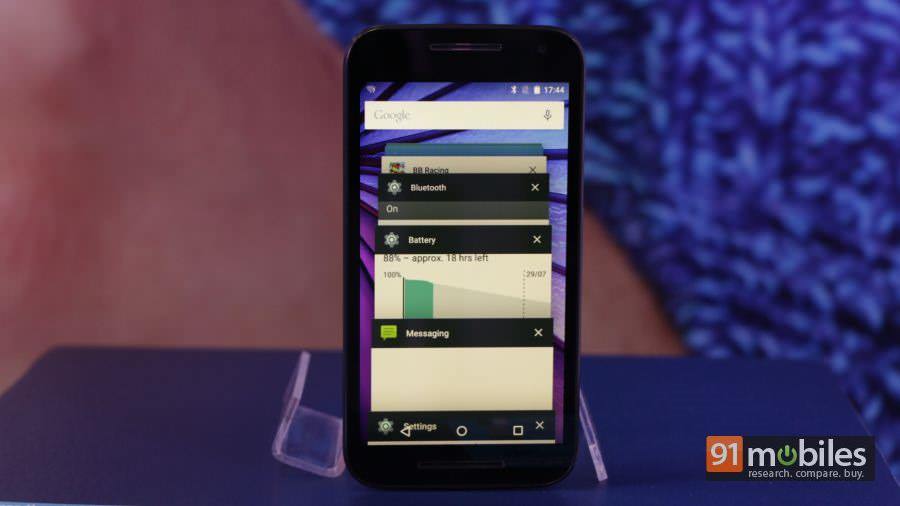 Unlike the Moto G 2nd-gen which retained the same 1.2GHz quad-core Snapdragon 400 processor as its predecessor, the Moto G 3rd-gen packs in a 64-bit quad-core Snapdragon 410 chipset clocked at 1.4GHz. The Moto G (2nd-gen) was available only in a 16GB variant with 1GB of RAM. It incorporated a microSD card slot which the previous generation lacked. This has been carried forward in its successor, which comes in two models, one with 8GB of storage and 1GB of RAM, and the other with 16GB of storage and 2GB of RAM.

While the Moto G has always offered dual-SIM slots, the predecessors were both stuck at 3G. The Moto G 3rd-gen gets a major bump in the connectivity department, with the inclusion of dual 4G SIM slots with support for both band 3 and band 40. It is fuelled by a 2,470mAh battery, which is a 20 percent increase from the previous generation which was powered by a 2,070mAh unit.
Camera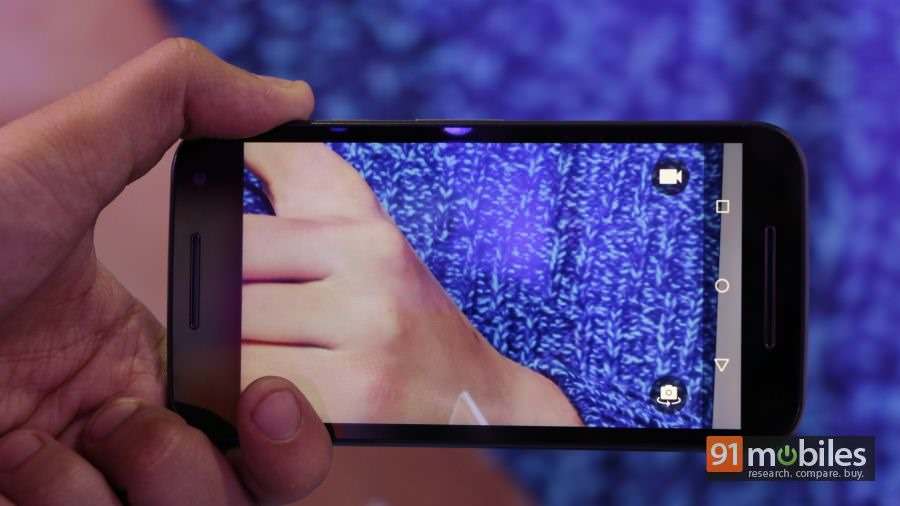 The original Moto G had a lot going for it, but there was one feature that wasn't up to par – the camera. While the 2nd Gen Moto G did upgrade the primary camera to 8-megapixels (from 5MP), the dynamics have now dramatically changed. The new Moto G comes with a 13-megapixel rear camera with a dual-LED flash. Also improved is the front shooter which now stands at 5-megapixels, superior to the 2nd Gen's 2MP front camera.
Software
One key reason for choosing a Motorola device is quicker updates and a near stock user interface. The Moto G (2015) runs pure Android Lollipop 5.1.1 out of the box. Its predecessor has also been updated to the latest version of Android. Motorola's own apps like
Moto Alert, Moto Assist, Moto Connect
, etc., come pre-loaded on both devices. Apart from the dual 4G SIMs and IPX7, the new Moto G looks up to the last years
Moto X
(
review
) to borrow its snappy gesture controls. Twist your wrist once and open the main camera, twist it twice and you can shoot selfies off the front camera. Apart from the
Quick Capture
, it also features
Moto Display
, which gives you a sneak peak of your notifications right when you look at your phone – without the need to turn on the screen. Another cool gesture is
Chop Twice
, where you slice your phone sideways twice in order to quickly turn on the flashlight.

Verdict


The Moto G 3rd gen, though power-packed, is not at all pricey. The 8GB model costs Rs 11,999, while the 16GB variants costs Rs 12,999. Overall, the new Moto G is a worthy addition to the Moto family and is capable of carrying its legacy forward. Though it is the best Moto G yet, it will be interesting to see if it can still manage to emulate the success of the original device. The phone will be in direct competition with Samsung's new J5 (first impressions) and the powerful Xiaomi Mi4i (review).