"Priced same as its predecessor, the second-gen Moto E offers similar contents in its retail box, but gets better hardware"
When Motorola launched the Moto E (review| FAQs) last year, the brand's motto was to offer a capable smartphone that's "priced for all". Now, it has released its successor, dubbed simply as the new Moto E, though we'd be referring to it as the Moto E (2nd-gen) or Moto E (2015), with which the Lenovo-owned company is aiming to go even a step further. The new Moto E will offer users a premium experience at a budget price tag. In fact, there's a 4G variant of the phone too, but that hasn't launched in India yet.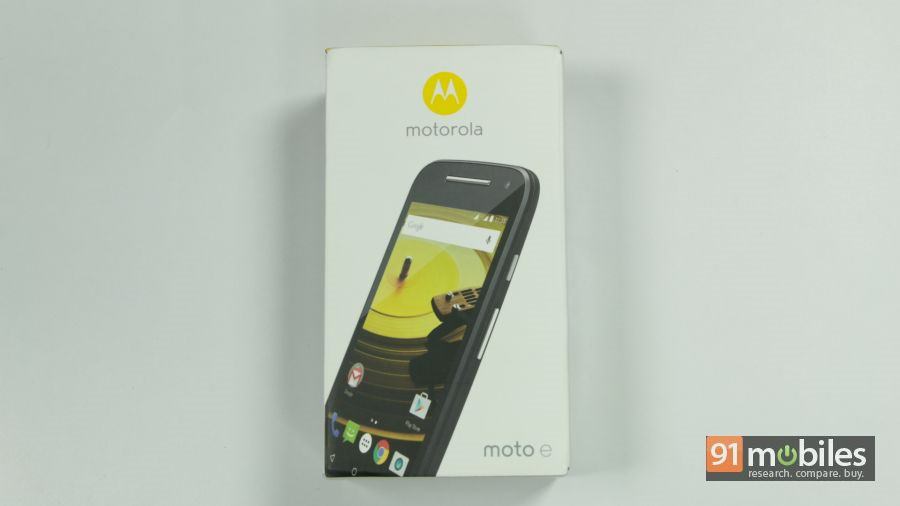 While only time (and of course our review) will tell if the manufacturer is able to meet its lofty ambition, let's give a warm welcome to the handset to our labs with a quick unboxing.
Being a budget offering, the second-gen Moto E comes packed in a sleek rectangular packaging. Opening the lid of the box gives you access to the smartphone dressed in white. The device is slightly larger than its predecessor, yet feels handy and ergonomic as we found out when we tried it during MWC. Below the tray, there are a couple of guides providing quick start and safety information, available in both English and Hindi, along with a warranty manual.
Underneath, the box holds a pair of earphones, which sadly just like first-gen Moto E aren't in-ear ones. A 550mA adapter is available for juicing up the phone, but you won't get a micro-USB cable separately.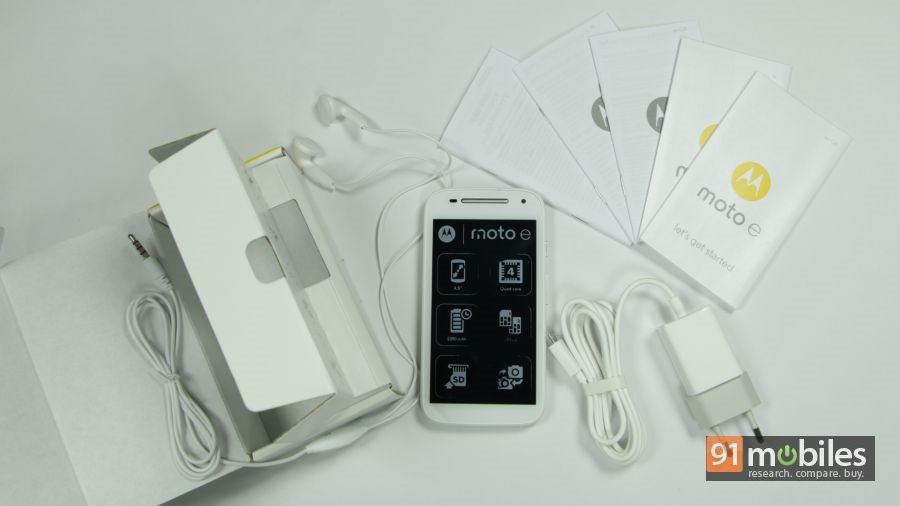 That ends the unboxing of the Motorola's newest offering, the Moto E (2015), a worthy contender in the budget-performance territory. Stay tuned as we'll be checking the smartphone and its capabilities over the coming days.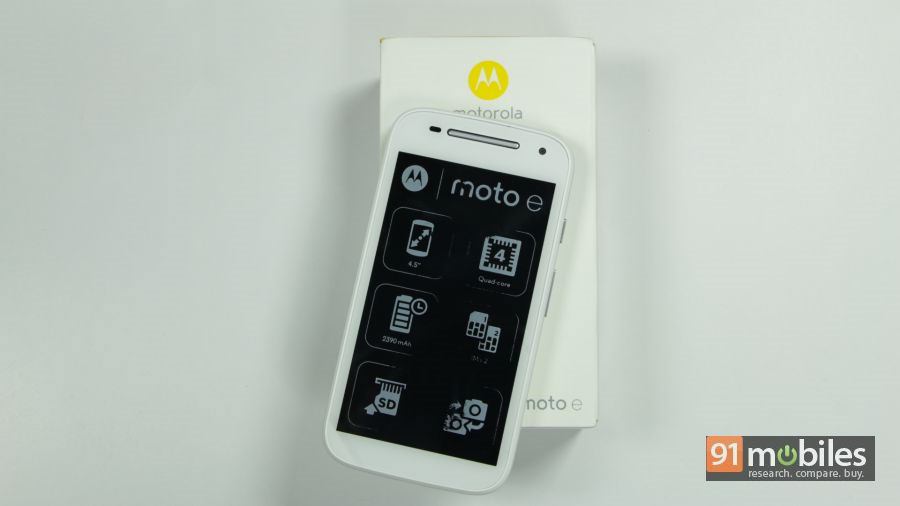 Photo by Raj Rout. Video by Pratik Vyas