Moonlight Runner Game has finally made its way to the Google Play Store. The Game developed by independent developer Eyad Khader has been made available by the Developer a Couple of days ago.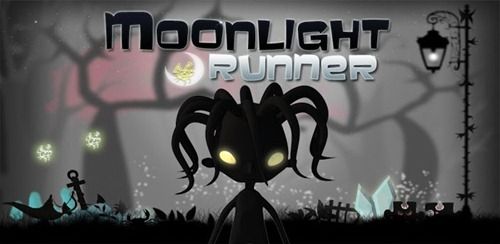 The Moonlight Runner Game is still under development and has got noted within its description that the developer will be adding a new level every week. So, the players have been requested to stay tuned to the Game that has got all of its features in place.
While playing the Moonlight runner the player has to go as far as he can on the Journey in order to score as much as possible. On his way the Player has to Collect Golden coins, Find Hidden Paths along side avoiding Enemies that will result in an add up to your Score.
One has to just tap on the Screen to jump over the Enemies in order to avoid them.
Moonlight Runner has been accompanied by a beautiful Background with an alluring Ambience. The Game may be considered as a 2D Version of the Temple Run Game but much simpler and addictive.
The unique game has also got some similarities with the much acclaimed Limbo Game but it differs from the latter boasting a beautiful artwork.
The Moonlight Runner Game is available for download with a Price tag of $0.99. The download can be assured to be an investment that you will never regret. Considering the addition of new levels promised by the developer every week it seems like a Deal for Steal.