"Be prepared to shell out extra for mobile phones and your phone bill soon"

The Indian government is all set to implement the goods and services tax (GST) from July 1st. After the implementation, mobile phones are likely to get a hike in price with the government imposing a GST of 12 percent. In addition, users will have to shell out extra for their phone bills with the government imposing a GST of 18 percent on telecom services.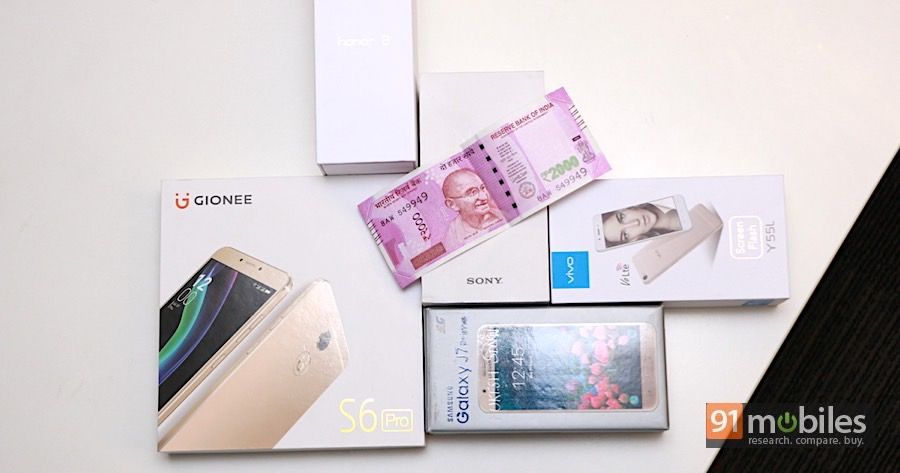 According to ET Telecom, a GST of 12 percent on mobile phones will take away the benefits under duty differentials that were being offered to local vendors in the country. For phones manufactured and sold within the country, the tax varied from around eight percent to 17 percent, including the VAT which varied from five to 14.5 percent. Now with the GST, this will all come to 12 percent, which will likely increase the price of the phones in some cases.
It's worth mentioning that after implementation of a 12 percent GST, imported phones will get cheaper in the country. International vendors currently pay a duty of 17 to 27 percent, but it will be reduced to 12 percent.
As for phone bills, The Economic Times reports that due to the implementation of an 18 percent GST on telecom services, you will have to pay an extra Rs 30 if your monthly bill is above Rs 1,000. At present, there's a 15 percent tax on telecom services. For prepaid users, the effective talk time on a Rs 100 prepaid voucher will go down to Rs 82 from Rs 85.


Source 1 / 2