These devices may have been launched last year, but will pave the way for key trends in 2014.
The year gone by saw innumerable smartphone and tablet launches, but a majority of these were evolutionary upgrades, rather than breakthrough products. However, there were some devices which packed in innovations that will form the very basis of future devices. Here's a look at the top mobile devices that will dictate trends in the year to come.
Samsung Galaxy S4 and Note 3 (octa-core processors)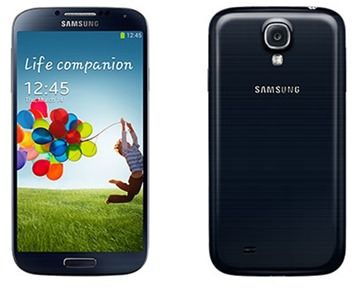 Samsung made news in 2013 with its first ever octa-core Exynos 5-based smartphone, the Galaxy S4. Not only did Samsung ace the mobile phone industry with a compelling processor, but it also demonstrated that mobile devices are no longer limited in performance because of their small size. Later, Samsung added an octa-core processor in the Note 3 phablet as well, which today is among the fastest smartphones in the market.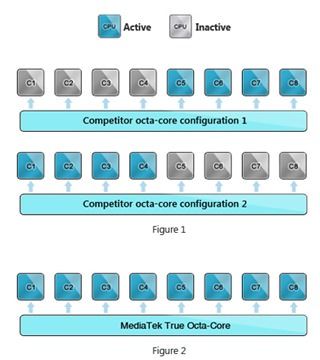 The year 2014 will see many more such devices based on octa-core processors. Based on ARM's big.LITTLE architecture, these chips allow users to experience performance on-demand, while allowing for better battery life. Chipset maker MediaTek announced the world's first true octa-core processor, the MT6592, which is a 28nm chip packing eight ARM Cortex A7 cores, all of which can operate simultaneously. The SoC has already started appearing on devices starting with the Intex Aqua Octa. Clearly, we're going to see many more devices drawing power from octa-core chips in 2014.
Pebble smartwatch and Galaxy Gear (wearable accessories)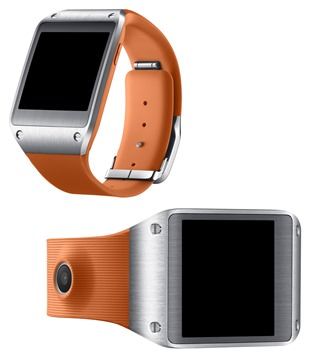 The Pebble smartwatch was one of the most innovative and noteworthy gadgets launched last year. The water resistant smartwatch featured a monochrome display, and was compatible with both iOS and Android devices. Following that, Samsung launched the Galaxy Gear smartwatch that included all the functionality of the Pebble smartwatch with added camera functionality and the ability to make and receive phone calls from the watch itself. Quite a few other smartwatches were launched in the year 2013, including a surprising limited edition entry from Qualcomm. It seems quite obvious that 2014 will be flooded with lots more of these wearable accessories, with health and fitness monitors taking centre stage.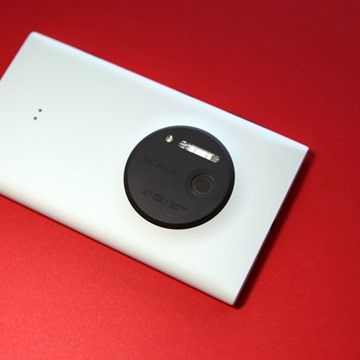 Nokia remained at the pinnacle of cellphone camera technology, all thanks to its brilliant PureView tech which debuted in the Symbian-powered 808. The Lumia 1020 carried the legacy forward and is the benchmark for camera phones. Although the Lumia 1020 is still the one to beat, the year 2013 saw its rivals take the megapixel wars several notches higher. Resolution apart, phone manufacturers have also started experimenting with new and innovative technologies in an attempt to take phone cameras to the next level. The HTC One's UltraPixel shooter, Sony Xperia Z1's 20.7MP camera with its large Exmor sensor, the Samsung Galaxy S4 Zoom with its 10X optical zoom and the Gionee Elife E7's Largan M8 lens are good examples. Manufacturers such as Oppo and Gionee also experimented with different form factors, and included swivel cameras in their N1 and Elife E7 Mini smartphones respectively. The year 2014 will definitely see more innovation in terms of higher megapixels, better low light photography and better optics, to name a few.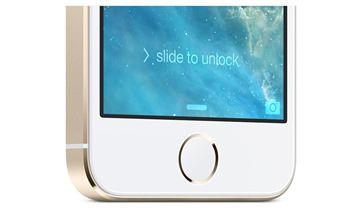 Gone are the days of entering passwords and tracing complex patterns to secure your devices. Biometrics are the next big milestone when it comes to mobile security, and Apple made it mainstream with the iPhone 5s. Other than Apple, many other manufacturers have also started utilising biometric security for mobile devices and in the coming days, we will definitely see more devices with this functionality. HTC also followed Apple's suit to include a fingerprint sensor at the back of its One Max phablet. Going forward, we're going to see many more devices which feature this technology, and possibly even other types of biometric recognition such as retina scans.
Samsung Galaxy Round and LG G Flex (flexible/curved displays)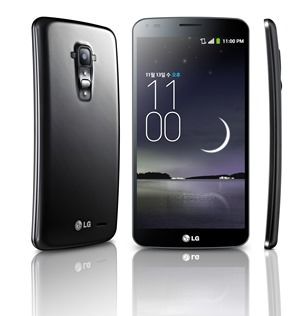 Flexible displays for mobile phones were among the biggest buzzwords for 2013. Unfortunately, we didn't see futuristic ultra-flexible devices that could be worn like a bracelet or be folded in half. What we did get though were curved displays, starting with the Samsung Galaxy Round and moving on to the LG G Flex. Samsung adopted a horizontally curved design that attempted to make handling easier, while LG opted for a nature-inspired vertical bend that followed the natural curve of a users' faces. Going ahead, we will see more devices offering curved displays, with the game set to change even more drastically with the debut of flexible or bendable screens in the near future.
Acer Liquid S2 (Ultra-HD video recording)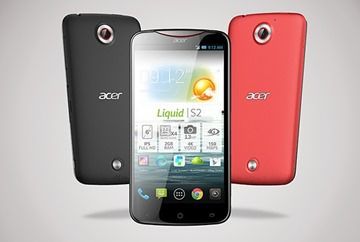 While some device makers focussed on making their devices faster, Acer took a big leap with the Liquid S2 smartphone. It was the world's first smartphone to feature 4K or UltraHD video recording. Technically four times the resolution of full HD, 4K os the next big thing to come to televisions after 3D. Most TV manufacturers now offer products with this high resolution, though getting native 4K content is still a bit of a problem. 4K video recording capabilities in a smartphone should definitely help, since there'll be more user-generated content. Following Acer Liquid S2, a Snapdragon variant of the Samsung Galaxy Note 3 also rumoured to bring the same feature, and we're sure there will be more of these coming our way in the months to come. It's worth noting that videos shot in such large resolutions occupy a lot of storage, and we're hoping that phone storage capacities are ramped up to match these requirements.
Apple iPhone 5s (64-bit processors)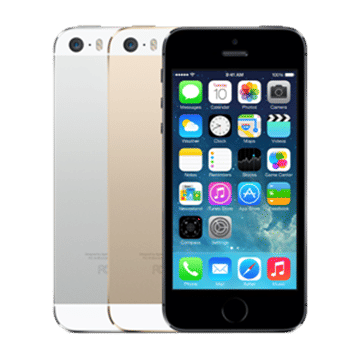 Last year Apple announced the launch of its fastest iPhone till date, all thanks to its 64-bit computing architecture and hardware. Moving forward, Apple would definitely be sticking 64-bit computing for its upcoming mobile devices and so will the other manufacturers. Samsung is already working on its very own 64-bit processor, the Exynos 6 featuring a true octa-core architecture. We're quite sure that the upcoming Galaxy S5 is going to take the podium position for the fastest smartphone ever, unless some other manufacturer comes up with a better proposition sooner. Of course, the app ecosystem also needs to ramp up to make sure there are more apps to benefit from 64-bit, but it's clear that this is going to be a new trend in the coming year.
Moto X and iPhone 5s (co-processors)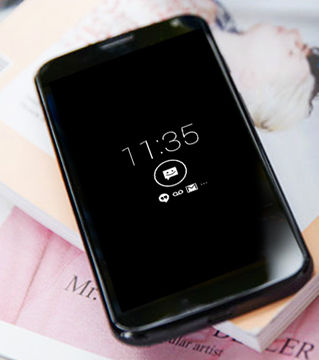 Mobile processors may be scaling up power significantly, but there's a new kid on the block and it's called the co-processor. The iPhone 5s and Moto X both feature co-processors that handle specific tasks, leaving the main CPU free for other tasks or saving battery when the device is on standby. Apple's M7 co-processor monitors motion data, while the Moto X's pair of co-processors help display low power active notifications and constantly listen for voice input. Brace yourselves for lots more devices with co-processors, paving the way for innovative applications and unheard of capabilities.
Vivo Xplay 3s (high-resolution displays)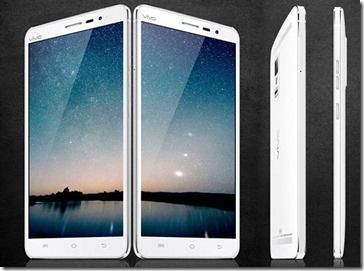 The year gone by saw a large number of mobile devices featuring full HD displays, but Vivo's Xplay 3s smartphone flaunted the world's first ever 2K resolution display. Going forward, we can expect to see more devices with high resolution displays, just as native content starts becoming more easily available. As you can make out, 2013 saw quite a few launches that will lay the foundation for mainstream tech trends in the new year. And if this is the shape of things to come, we can't wait to see what 2014 has to offer.