Telecom Regulatory Authority of India (TRAI) released the Mobile Number Portability (MNP) data till May 2011. User requests are mounting in India day on day and now it reached with 1,05.7 lakh subscribers opting for the facility.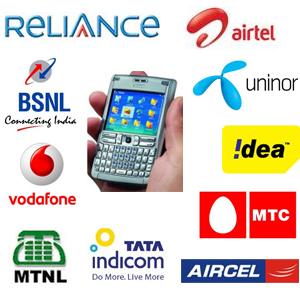 Gujarat is locked with the same first position counting 1,052,582 subscriber applications. While looking at the network providers, Reliance Communication (RCOM – GSM / CDMA), Tata TeleServices (Tata Indicom) and PSU BSNL are biggest losers. Idea Cellular, Vodafone Essar and Bharti Airtel are titled with most preferred mobile service operators in terms of MNP. They tend to gain customer base compared to other network providers.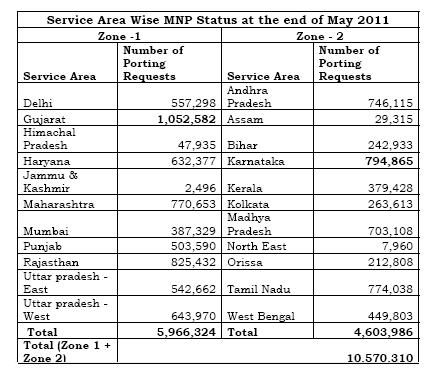 As aforesaid Gujarat stands the first place with highest requests, followed by Rajasthan with 8.25 lakh applications. Whereas, in MNP Zone-II (Southern & Eastern India), the maximum number of requests were received in Karnataka (7.95 lakh) followed by Tamil Nadu with 7.74 lakh requests.