Rugged Cases for iPhones have already been seen by the world. Miveu has introduce its X case at the Consumer Electronics Show 2013 held at Las Vegas which is capable of converting iPhone 5 to a POV Camera.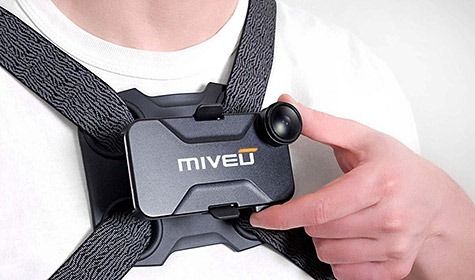 The X case from Miveu allows you to to fix your iPhone 5 to the chest strap and then lets you get as much shots as desired by you. The X case accompanies a Wide angle FOV Lens along with a strap to be mounted on the Chest that has been designed to let the Latest model of iPhone from Apple fit in it.
The new innovation from Miveu allows you to capture desired footage without bringing another device along. Miveu X case is available with a price tag of $80 which is quite affordable for the convenience it provides.
The X case also features tilt and pivot mechanism to let the Camera flip through 360 degrees. The mount is expected to be available by 1st April.