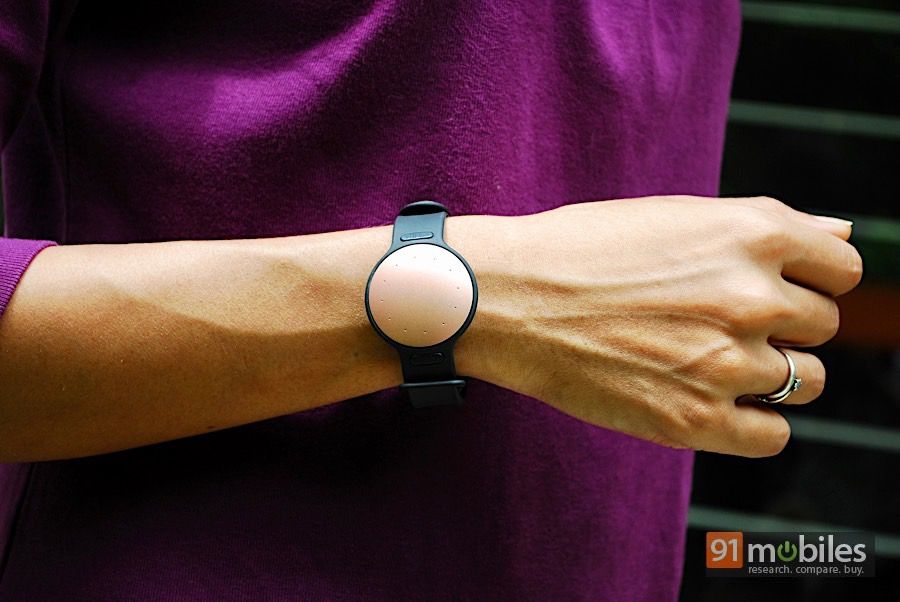 Fitness trackers are still a growing category in India, but as expected, the traction mostly stems from affordable devices. The dominating wearables in India come from Xiaomi and GOQii, with the two brands holding the top two spots in the country's wearables market. Last year, several notable international brands launched their fitness trackers in India, including Fitbit and Jawbone. Among these was also Misfit, a brand known for its stylish yet affordable fitness devices. The brand made its debut in India with the launch of the Shine, Flash and Link activity trackers last September, and followed with the Shine 2 and Ray a couple of months ago. If you're in the market for a fitness tracker from a reputable brand, we've been testing the Shine 2 over the past month, and here's what you should know.
Design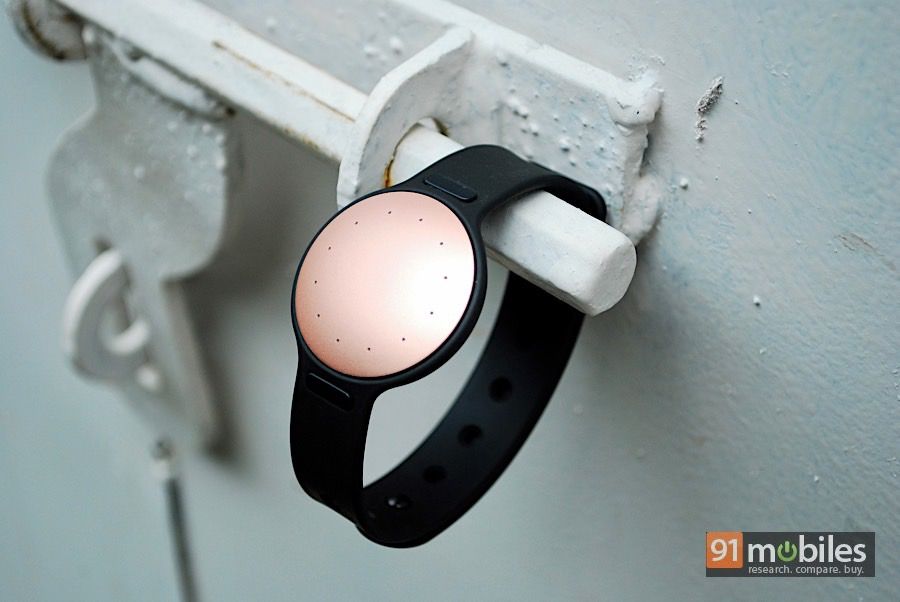 The Misift Shine 2 looks a lot like the original Shine, and that's not a bad thing. The tracker itself is a flat disc, with 12 multicoloured LEDs that resemble a watch face of sorts. The core is made of aluminium so it's quite sturdy (though we did pick up a scratch or two during our use), and it comes in a choice of Rose Gold and Carbon Black hues. We had the former, and found it to be quite stylish. The band is made of TPU, and fits comfortably round the wrist. The tracker fits into the band through an action clip, which fastens it into the strap from the rear. Users had reported that the original action clip shipped with the Shine 2 was very insecure, resulting in the tracker popping out quite easily. Misfit has since upgraded the clip, and is shipping them with the new Shine 2 trackers. In our experience, the Misfit Shine 2 was quite secure, and didn't pop out even once. What we liked about the Shine 2 is that it's really flat, unlike most fitness trackers that protrude significantly. This made it comfortable for constant wear, even while sleeping. The Shine 2 is also waterproof, and can be worn while swimming and in the shower.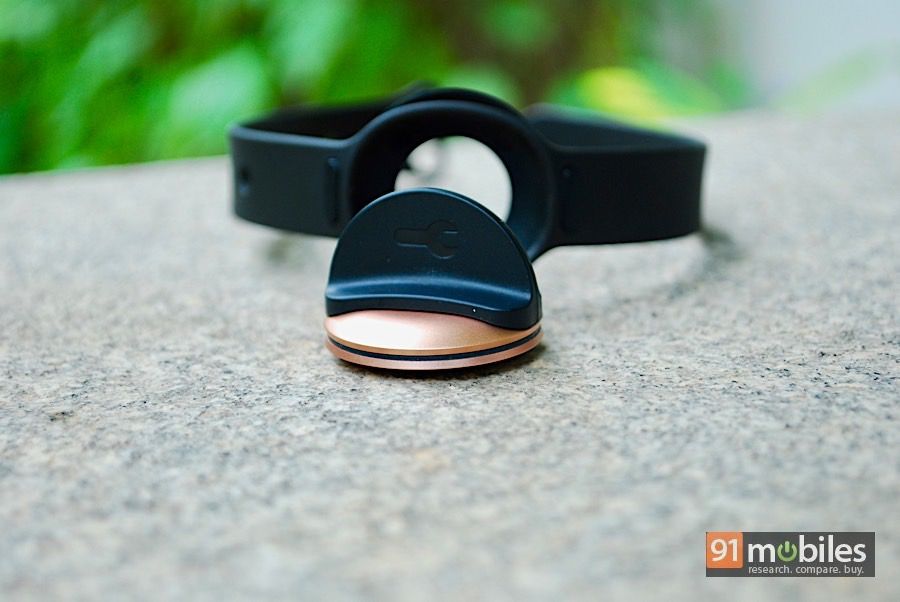 Apart from the wrist band, you'll also find a clip accessory in the box, which you can use for discreet wear. For some activities, like cycling, it's recommended that you wear the clip on your ankle for more accurate tracking.
One of the key features of the Shine 2 is that it doesn't feature a rechargeable battery – instead it uses a regular watch battery that lasts for up to six months. This is a big advantage because you don't need to charge your tracker, but it means a trip to the store to get it replaced later. Misfit provides a tool in the retail box to let you easily pry open the base and replace the battery yourself if you have spares around. You can check the status of the battery from the companion app.
How it works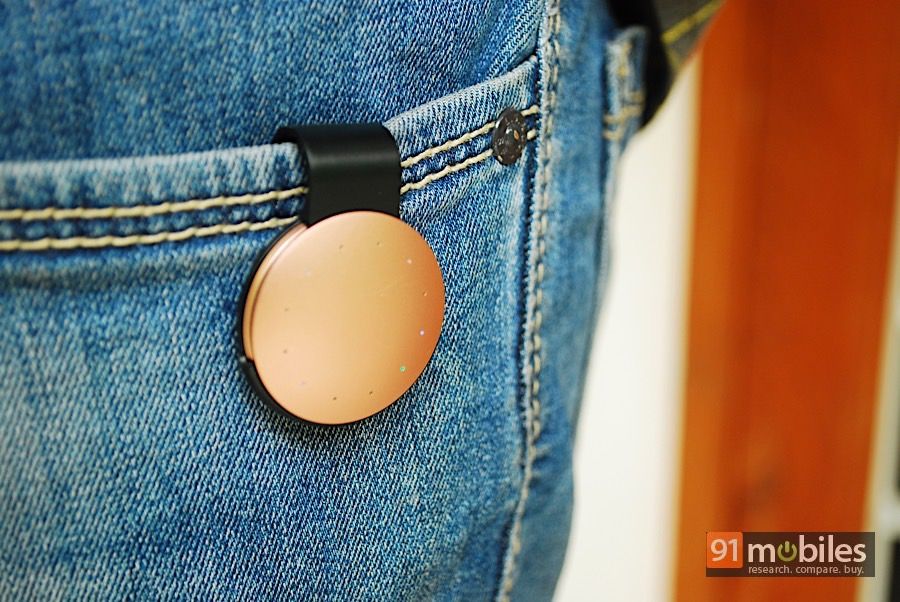 The Shine 2 tracker is capacitive, meaning you can tap it to perform various actions. It's capable of tracking activity like steps and distance, and can also measure your sleep. Using the Shine 2 is easy. You can tap on the screen once to activate it, and the LEDs will blink to show you your progress. There are a total of 12 LEDs, so the tracker lights up to show you what percentage of your daily goal you've reached. For example, if you've finished half your daily goal, only six LEDs will light up. The Shine 2 also displays the time by lighting up corresponding LEDs in different colours. So if the time is 3.40 for instance, it will light up the third and eighth LED. It sounds complicated when we try to explain it, but you'll get the hang of it in a jiffy, and we found it to be quite useful as a watch replacement.
The Shine 2 also vibrates and lights up for incoming calls and texts, which is useful. Additionally, you can also set it to vibrate for alarms and idle alerts.
The App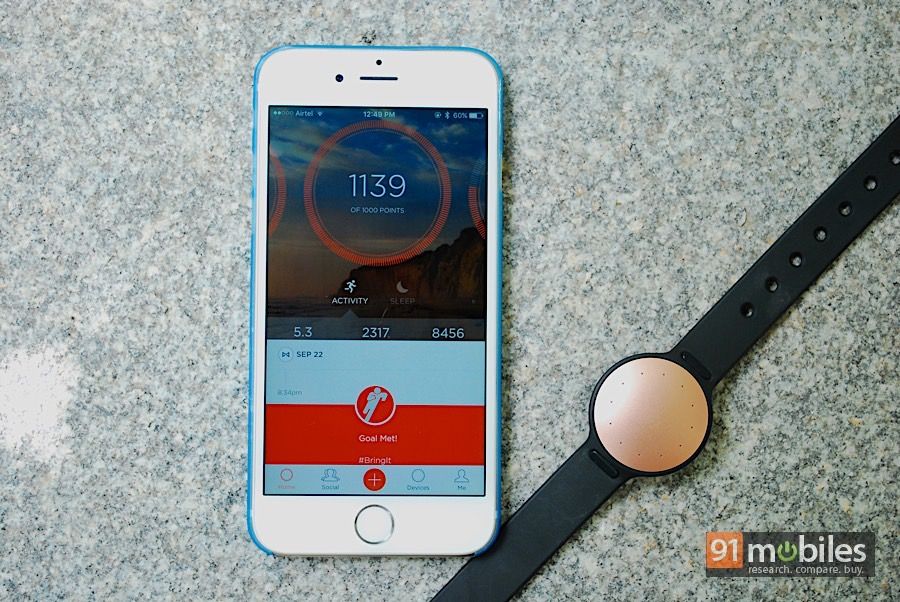 You'll need to download the Misfit app on your Android or iOS device to pair the Shine 2. You'll have to create a Misfit account, and enter some basic information like height, weight, etc. You can also set your daily activity and sleep goals, and a weight goal too if you want. The interface of the app is very easy to navigate.


You can see your activity and sleep data at a glance, and view graphs for daily, weekly and monthly stats. By default, your activity is set to walking, but you can also tag an activity like running, basketball, tennis, swimming, soccer, cycling, yoga and dancing. You can tag your activity before you start, and triple tap the Shine 2 to begin tracking it. It's worth noting that if you want to track your laps while swimming, you'll need to make an in-app purchase for Rs 620. Misfit also has a special Shine 2 Swimmer's Edition for this purpose.



In case you forget to tag your activity, you can easily do it later by tapping the '+' button at the bottom of the app. From this shortcut, you can also edit or add your sleep, take a photo of what you ate, add your day's weight and even get an estimated pulse. The Shine 2 doesn't feature a heart-rate monitor unfortunately, but the app can measure your estimated resting heart rate when you place your finger over your phone's camera and LED flash. It does this by detecting colour changes on your fingertip. It's not as accurate as a heart rate monitor, but it's a common method plenty of apps use to measure heart-rate.

Apart from the regular Misfit app, you can also download a companion app called Misfit Link. This lets you use the triple-tap activity tagging action to perform one of several other functions. You can set it up to ring your phone, take a selfie (when the front camera is open), control music playback, use it as a presentation clicker for your laptop and more. Using the triple tap for any of these functions disables the triple tap activity tracking, so you'll need to figure out which feature you'd rather have. We didn't find much use for the Misfit Link app though.
Verdict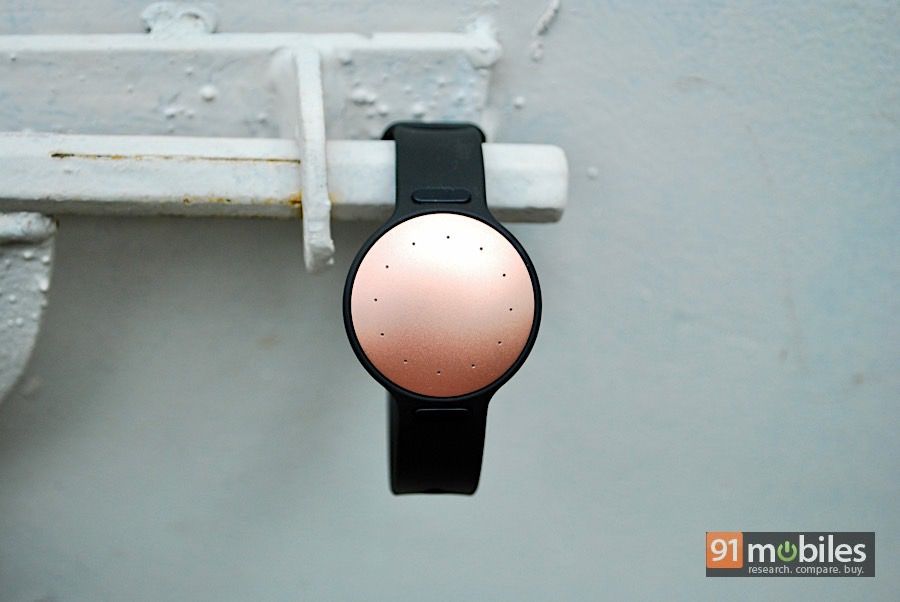 The Misfit Shine 2 might be a basic fitness tracker, but what it does, it does well. We found the pedometer function to be quite accurate, and the sleep analysis was spot on too. The notifications feature is limited in that it only displays alerts for calls and messages, and it would be nice to get alerts from a few other frequently used apps like WhatsApp, but it's not a deal breaker. The LED system on the Shine 2 is easy to understand and use, and while it doesn't beat having a display, it's a great alternative if you want an understated tracker. The Shine 2 is also one of the more elegant fitness trackers out there, so you won't mind wearing it for a night out.

Unfortunately for Misfit, the Shine 2's price of Rs 7,495 is asking a lot for a device that can do very little. With competent fitness bands like the Mi Band 2 (review) and the new GOQii band in the market (both of which offer displays and heart-rate monitors), it becomes hard to recommend the Shine 2 on the basis of features alone. But the mainstay of the device is that it doesn't look like an activity tracker, so if a stylish yet capable fitness band is what you're after, the Shine 2 makes an excellent choice.


Editor's rating: 3.5 / 5

Pros:
Accurate pedometer and sleep tracking
Stylish and comfortable
Clip alternative is useful

Cons:
No heart rate monitor
No LED display
Expensive