Microsoft has updated Skype for Windows 8, letting its users to enter the new world of updated and dynamic Skype.
The updated Skype comes with New improvements and is worked upon for fixing some general bugs. Skype has introduced a new modern dial pad, for offering easy voice calling facilities. Now, you can add your favorite contacts very easily.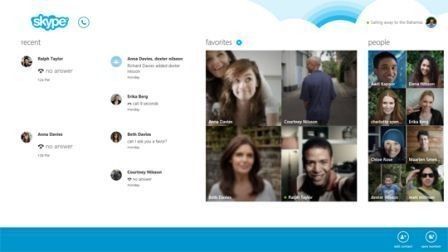 It will now feature the Snap view option which will enable its user to run Skype in background which is it quite useful in Multi tasking works, and will also save your Tablet or Phone's Battery a bit.
One will receive voice & video calls and will receive chat messages even if the user is surfing over another app, which enables him/her to stay connected with friends and family and will know if they try to connect.
New Skype is offering fast, fluid and easy operation with new dynamic and stylish looks.
The New Skype can be downloaded from its official website and if you are already running an older version, you can have an update from Windows market.