Microsoft has officially announced that it will stop Windows 7.8 and Windows 8 support by September 2014, which is just 18 months away from today.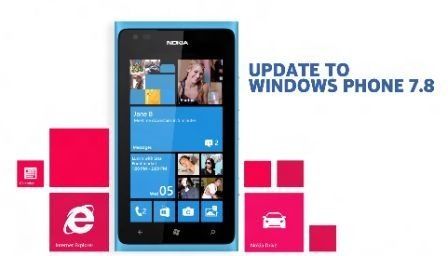 Microsoft has shared a new timeline table on its official website which suggest Microsoft's future plans. Windows 7.8 support will be available till 9th September 2014 and Windows 8 support will expire on 8th July 2014.
Microsoft has posted a brief note on its official website, which suggests that Microsoft is not in the mood to roll out Windows 8 update to Windows 7.8 devices.
This also means that you Windows 8 Phone owners will not be benefited with any operating system, which rolls out after July 2014.
Earlier, Microsoft promised an update to Windows 8 Phone running devices, and we had few rumors about the upcoming Windows 8 update, which was to be rolled out some time in 2013.
With these reports, something new from Microsoft's house, may be Windows Phone 9 can be expected. However, there are no official reports yet.
Microsoft Windows Phone 8 is the latest operating system till date for Windows Smartphones. It boasts Live Tiles, new lock screen and many other features. Many new High end smartphones including Nokia Lumia 920 and HTC Windows Phone 8X runs on this latest operating system.
Windows Phone 7.8 was rolled out as an update for devices running on Windows Phone 7 and Windows 7.5. It boasts features like Live tiles, Bluetooth sharing and new interface which resembles it to Windows Phone 8. Many smartphones like Nokia Lumia 800 and HTC Titan are benefited from this update.