Microsoft has finally made it official – they are ready to take on the market with their 'Tango' update. The 'Tango' update is for the Windows Operating System (OS) based Phone, also known as the CR3 or Commercial Release 3. The update is on a 7.10.8773.98 build. Microsoft is all set to launch their 'Tango' update during the Windows Phone Summit. With this launch, Microsoft takes yet another step to break into and take over the smart phone market. The Windows based phones are already popular in China and this time around they are hoping to make a big cut in other countries as well.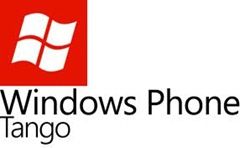 So, what's the update 7.10.8773.98 all about? Here is a quick sneak peek.
Messaging – 'Sharing on the go'. This is all this new update is all about. The update gives you more power to attach multiple pictures, videos, audio notes, ringtones, text messages etc. Thus you can do multiple tasks of sharing data with friends and colleagues. What is interesting is that now with this latest update, you can attach videos, audio notes and ringtones to your text messages!
SIM card – The trouble that most people face while changing a phone is the transfer of contacts. This new update in Windows OS changes all that and adds much more to it. Now you can easily export your contacts to a SIM card. What's more, you can also make a choice while importing SIM card contacts to your phone. This new update gives you complete freedom to literally manage your contacts.
Other improvements – There is a neat and smart GPS icon at the status bar. There have been some minor improvements and corrections as well.
The update is already available with the European market of Nokia Lumia 900, but there is yet no update when the other regions are getting the update.