The Tech Giant behind the Softwares like Windows and Microsoft Office, Microsoft has been estimated by UBS that it has sold 1 Million Surface RT Tablets in the Quarter 4.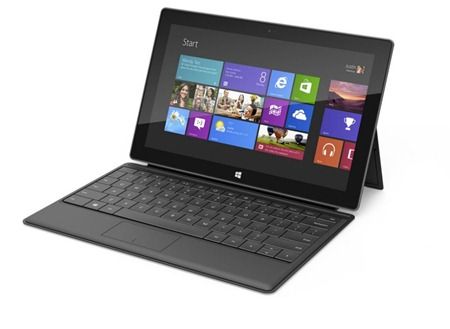 UBS has estimated that due to the withdrawal of Support from Samsung for the Windows RT-based Devices, the Industry is now showing signs of relying more towards the upcoming Surface Pro. Microsoft is not witnessing a successful phase with its Surface RT Tablets but that does not hint towards a decline in the ambitions set by the Company.
While we have a wide range of successful Android and iOS Devices from different Manufacturers, Microsoft with its Surface RT has not gained much popularity in the Market yet.
There were several factors that have worked against Microsoft in its Surface RT declined Sales which include the availability of the OS that was limited to mere 60 retail stores as a major reason in between all of them.
Microsoft is expected to launch the Surface Pro at the end of this Month while the date for its launch is yet to be revealed. Back in November the Company had informed officially that it will be launching the Surface Pro in the month of January but it had not revealed when. The Surface Pro will be fully equipped with Windows 8 Operating System unlike the Surface RT.
Even though the sales for the Windows RT is not as satisfying as the Company had expected while launching it but the whole disappointment may be accredited to its limited presence in the retail stores. The Company is now looking forward to set sales record with its upcoming Surface Pro which is expected to be launched soon.