The App store of your Smartphone serves you and many others. It provides application for people of all ages. And for its good future, it needs to be updated on regular basis to remain in the competitive market.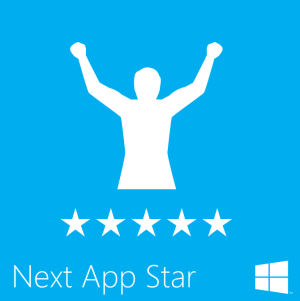 Following which, Microsoft don't want that its Windows 8 store lags behind and keep us serving its users and buyers.
Currently Windows 8 store serves around 150,000 apps, but Microsoft wants some more happening apps on its store for which the company has announced "Windows Phone Next App Star" contest .
Microsoft is looking for fresh minds who can contribute their knowledge by developing new apps fir Windows 8 store.
The interested candidates can register themselves for this competition by March 5th. Microsoft will then later announce the 64 finalists.
The further selection process will be done by public voting, which would start in April. Then, we will get the Grand prize winner amongst the 64 finalists. Microsoft said, " There will be prizes along the way to encourage people to participate and ways for you to promote your app and gain new fans."
The Prizes include thousands of dollars for the 64 finalist who will develop the 64 apps that get selected, and they will also get a brand New Nokia Lumia 920 Windows Phone 8 with a one-year free Dev Center subscription."
The Grand prize winner will get a chance to be featured in Microsoft's Windows Phone TV ads & commercials in the U.S., which will encourage the people to bring out more talents.
This contest is open for all developers, including students and hobbyists.